If you are looking for a romantic restaurant in Malta for an upcoming date night or your 2023 Valentine's dinner, check out my top list of romantic Malta restaurants below.
Click on the restaurant names below to jump to that section or keep scrolling for the full guide!
What are the best romantic restaurants in Malta?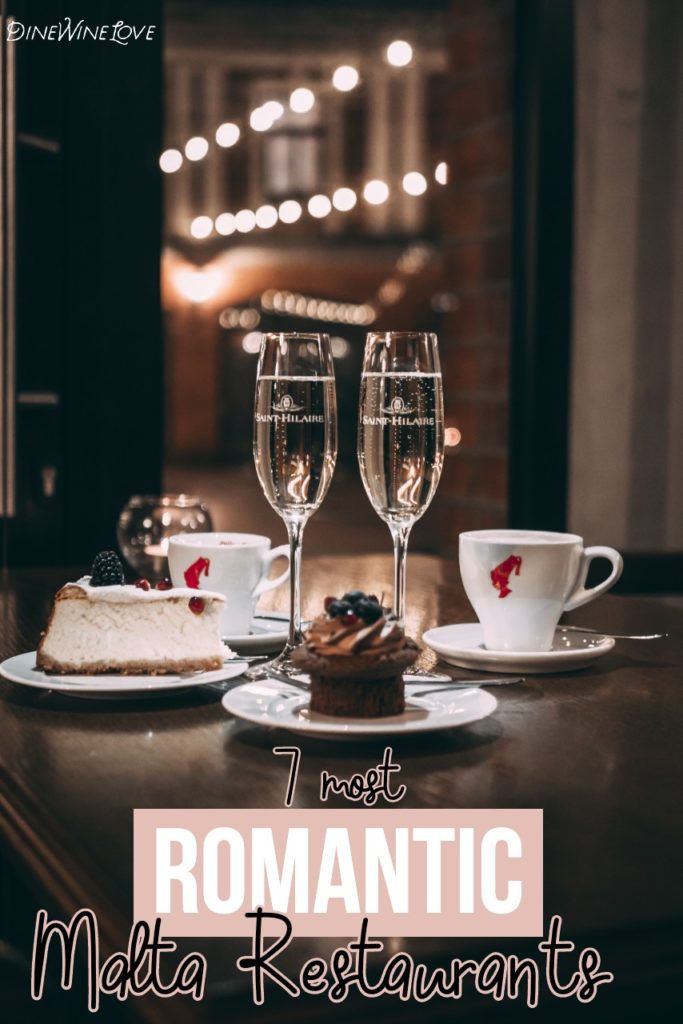 I love to eat out in Malta, but I don't need it to be fancy. I love to go out for a good brunch or a casual dinner. But on some special occasions, it is really nice to have a proper dinner at a romantic restaurant. Such occasions might include birthdays, anniversaries and Valentine's Day. And luckily, there are many great restaurants in Malta to choose from.
No matter the occasion: If you want to go out for a romantic dinner in Malta, I recommend trying out any of the romantic restaurants listed below. All the restaurants are romantic and serve quality food, while not breaking the bank completely. They are also great options for Valentine's dinner in Malta and I have of course updated the guide to feature this year's Valentine's deals.
PS: No matter which restaurant you choose for your romantic dinner in Malta, remember to book in advance – especially for Valentine's Day!
Top 7 romantic restaurants in Malta
Below you can find my favourite romantic restaurants in Malta, listed in no specific order. Pick your favourite based on the cuisine or location and check it out for yourself.
1. Blue Elephant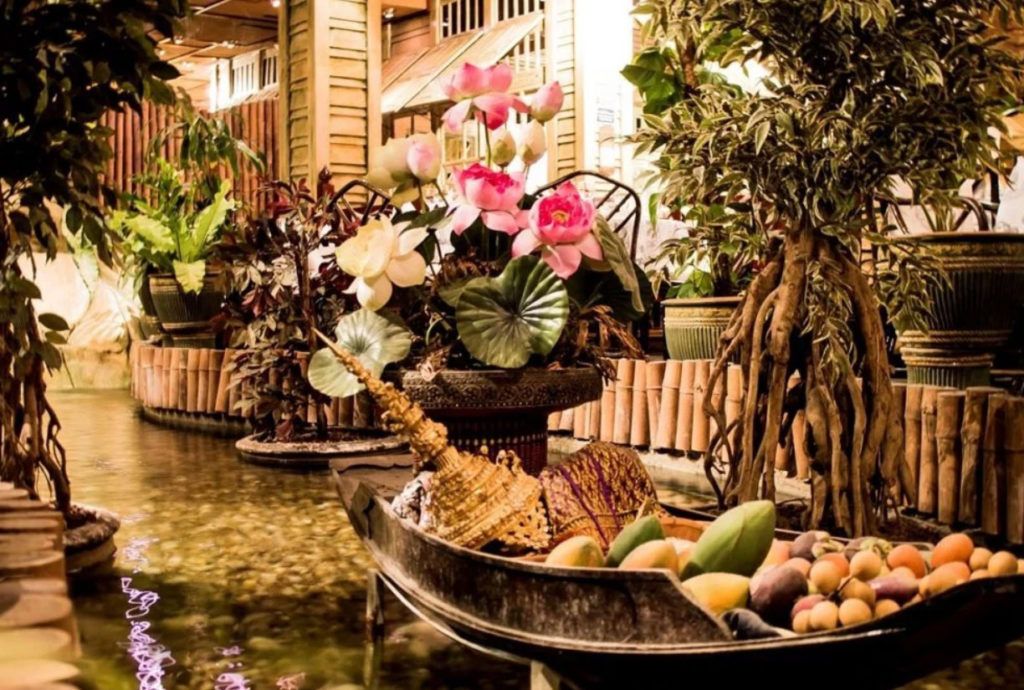 Located at the Hilton hotel in Porto Maso, Blue Elephant is the perfect romantic restaurant for a date night in Malta. Blue Elephant is a chain of award-winning Thai restaurants with 7 locations around the world. Lucky for you, one of them is in Malta.
On the menu of Blue Elephant, you will find a grand selection of delicious Thai dishes. With a mix of classics and fusion, there is something for everyone. I recommend going for the Vegetarian Set Menu or the Royal Thai Banquet Menu, which will give you a selection of different dishes to try and share.
In addition to delicious food, Blue Elephant has a unique atmosphere. Stepping into the restaurant is like stepping into another world. The decor is beautiful and so well-done, and the sounds of a roaring stream and bird song in the background make it feel like you are far away from Malta. A dining out experience unlike any other.
Valentine's Dinner 2023 at Blue Elephant
Hilton, the hotel where Blue Elephant is located, has released a Valentine's menu which includes two set menus at Blue Elephant. You can choose between a Royal Thai set menu and a Vegetarian set menu, both priced at €65 per person. They both include a selection of courses from the first amuse-bouche to a strawberry and lychee heart-shaped dessert.
2. Zen Japanese Sushi Bar & Teppanyaki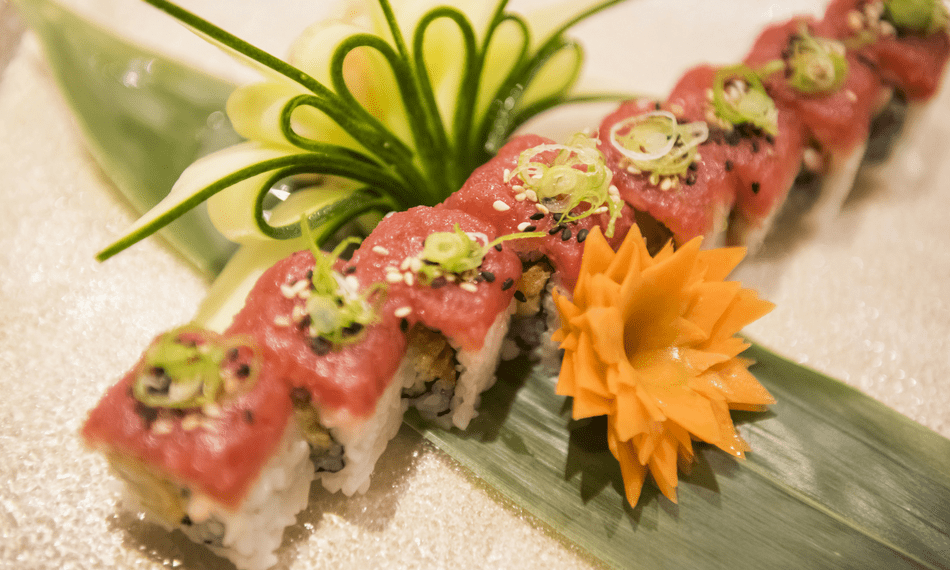 Zen is another restaurant located in Porto Maso, St Julians. Here you can enjoy delicious Japanese cuisine all made from fresh ingredients. The restaurant is classy and exclusive, perfect for a romantic date night in Malta.
If you like sushi, you will have a lot to choose from on the a la carte menu. If you are looking for something more unique, I would recommend booking a seat at the Teppanyaki table. Here you can choose from fresh seafood and meat that will be cooked right in front of you, served with miso soup, rice and vegetables.
Zen Japanese Sushi Bar & Teppanyaki serves dinner and a show. There are also a lot of great wines and other drinks to choose from, to complete the romantic date night.
Valentine's Dinner 2023 at Zen
Zen has also not yet released any special deals for Valentine's Day this year. I will keep checking in and update this guide should they release anything closer to the day.
3. Sciacca Grill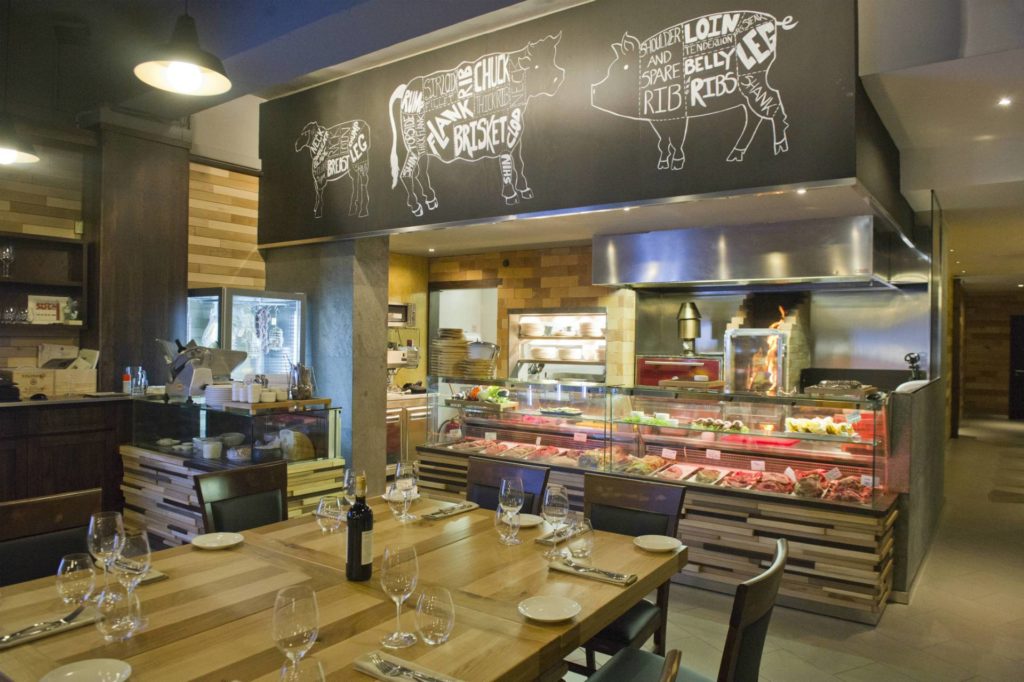 Sciacca is one of my favourite dog-friendly restaurants in Malta and also a great choice for a romantic Malta restaurant. Here you will be spoilt for choice with delicious meat, appetisers, side orders, desserts, and drinks.
Sciacca Grill has two locations in Malta, so you can choose to book a table in Valletta or St Julians. Either is a great location for a dinner which can then be followed by drinks at a nearby bar.
At Sciacca, you can choose something from their a la carte menu, go for a set menu, or simply pick out your preferred meat from the meat counter. It might not be "dinner and a show" like Zen, but it adds something extra to the dining experience. If you are looking for a delicious and romantic restaurant in Malta, check out Sciacca grill.
On Sundays, you can attend the Sciacca Grill Sunday Experience -Straight from the smoker event hosted every week. This is an all you can eat lunch at €50 per person (including dinner, dessert, coffee, water and a glass of wine).
Read more in my Sciacca review!
Valentine's Dinner 2023 at Sciacca
Sciacca has not and might not release any special offer for Valentine's Day, but it is still a good option to go there for dinner and order from the regular a la carte. Should they release any special offering, I'll write about it here!
4. The Chophouse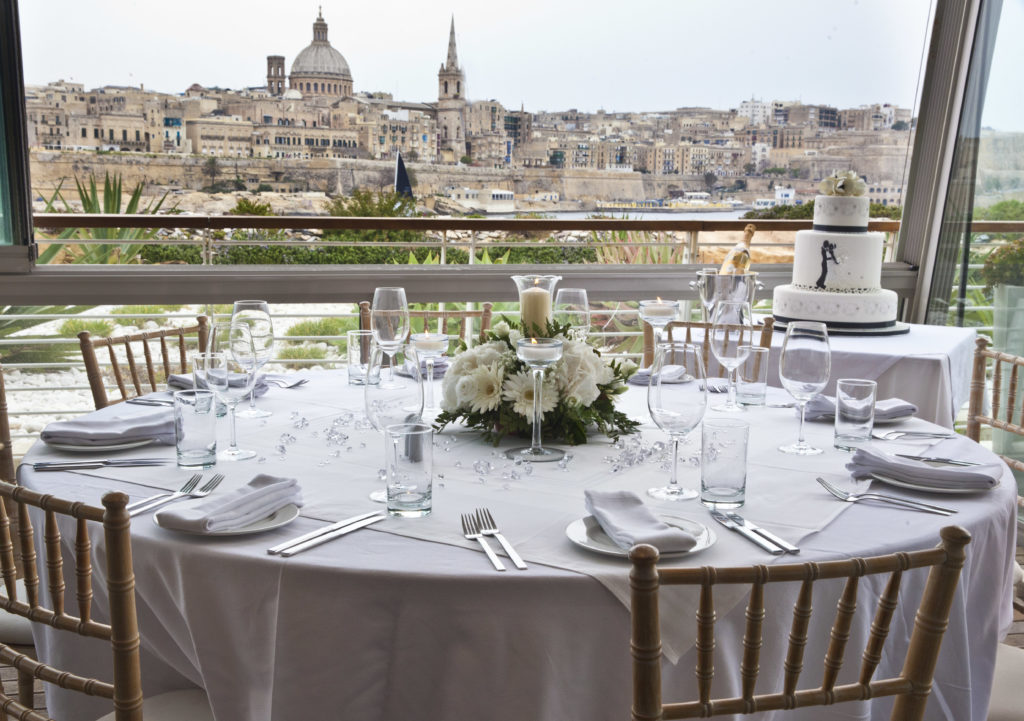 Similar to Sciacca in some ways, Chophouse is another great steakhouse perfect for a romantic dinner in Malta. Located in Sliema down by the seafront, you'll have a beautiful view of Valletta while enjoying your meal.
On the Chophouse menu, you'll find meat, fish and more that is grilled on Malta's largest charcoal grill. In addition to a selection of the finest meats, the restaurant has an impressive wine cave that stocks over 350 wines. The last time we visited, we were especially impressed by the wine selection and great wine recommendations by our waiter.
Request a table with a view and enjoy the stunning location and delicious food. The venue can also be used for wedding receptions.
Valentine's Dinner 2023 at the Chophouse
So far, Chophouse has not announced any special deals or menus for Valentine's Day.
5. Adesso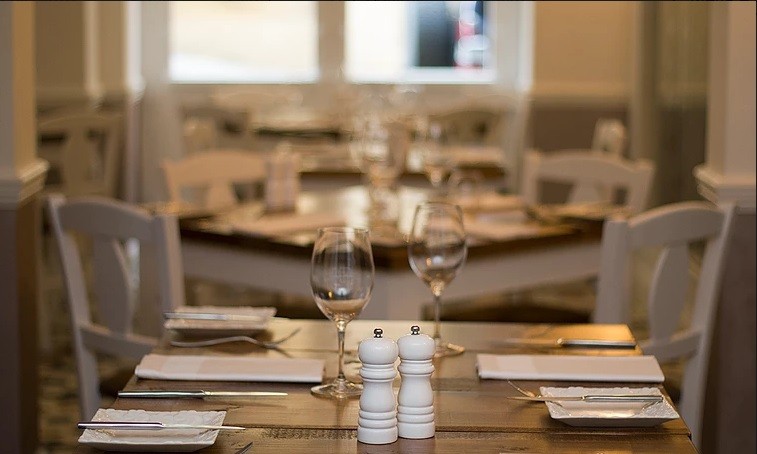 Although I do recommend booking a table for all of the restaurants above, what they have in common is that the locations are quite spacious and fit a lot of guests. That is not the case for my next recommendation: Adesso.
Adesso is a small and romantic restaurant located in Valletta. Here you will be served delicious, homecooked meals made from the freshest ingredients. It is simply one of the best romantic restaurants in Valletta.
The atmosphere and quality of the food is nothing but amazing. Start your visit with a glass of something bubbly, try out some starters and a main course, and pair it all with a great bottle of wine (and some romantic wine ideas). Adesso serves up homecooked, delicious food and a meal to remember.
Valentine's Dinner 2023 at the Adesso
If you are looking for a special and romantic Valentine's date, look no further than Adesso. The restaurant serves a decadent three-course meal. Each course comes with different dishes to choose from, including duck breast and lobster for the main.
6. The Skyroom Cocktail Bar & Grill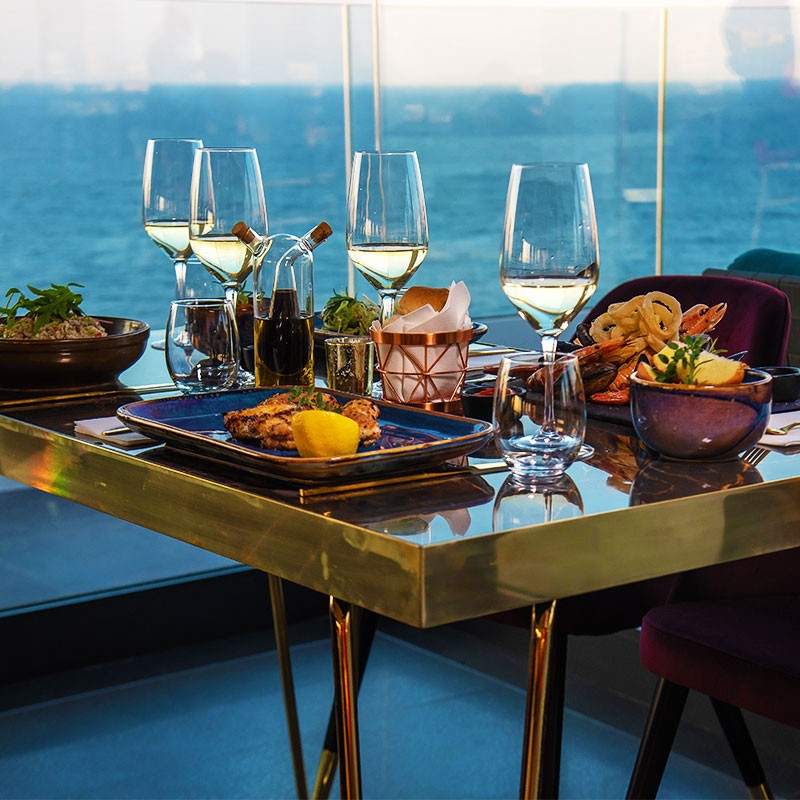 Skyroom in Sliema is one of the best restaurants/bars I have visited in Malta. The location was converted to The Skyroom Cocktail Bar & Grill in 2019. If you haven't checked it out already, now is the time!
Located on the 14th floor of the Preluna Hotel, the Skyroom is a perfect location for a classy and romantic date night in Malta. With live jazz playing in the background and proper cocktails being mixed, this is simply a great spot.
It might be more of a bar than the other restaurants on this list, but there is also an extensive food menu available. The Skyroom chef serves up some delicious dishes with local fish as one of the specialities. Get a table at the restaurant to enjoy some great appetizers and meat, or go for some bar nibbles with your cocktails.
The atmosphere, interior and location is nothing but classy at Skyroom. This is simply one of the fanciest restaurants in Malta. Dress up for a night on the town and enjoy dinner with a view.
Read more in my Skyroom review!
Valentine's Dinner 2023 at the Skyroom
Skyroom has announced a Valentine's Day menu for €120 per couple. This includes a welcome drink and a three-course meal, with several dishes to choose from.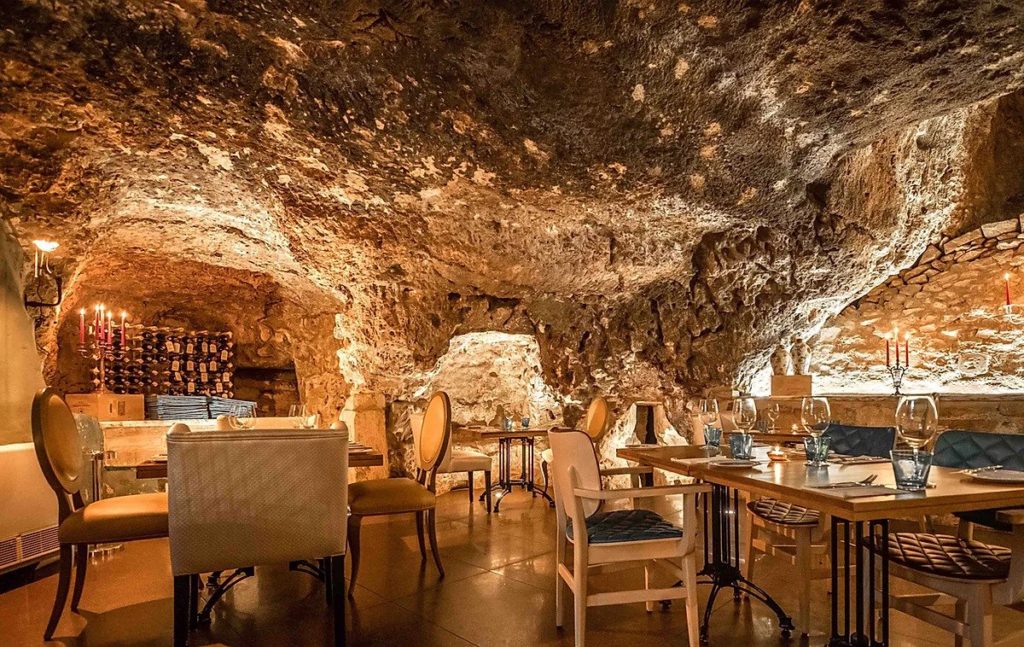 7. Grotto Tavern
Grotto Tavern is a unique Malta restaurant, located in a 2000-year-old cave in Rabat. There are three rooms available, with 'The Cave' being the most unique one. Here you will be tucked away in a dug-out seating area in the middle of a cave. Surrounded by yellow stone walls, you can enjoy a meal within Malta's history.
I have to admit that Grotto Tavern is the only place I have not actually visited on this list. But I wanted to include it anyway, as I have come across it on several occasions and noted it down as a romantic Malta restaurant idea for a date night.
For special occasions such as Valentine's Day, Grotto Tavern has some romantic set menus. There is also an a la carte menu and a tasting menu. Both menus are filled with delicious and unique dishes to complete a romantic date night. Of course, this romantic Malta location can also be used for weddings, so there is a reception menu too.
Valentine's Dinner 2023 at Grotto Tavern
As one of the most romantic restaurants in Malta, Grotto Tavern of course has a unique offer for their guests on Valentine's Day. At €79 per person, you can get a delicious seven-course tasting menu on the 14th of February. In addition, the restaurant offers a special 5-Course Pre-Fix or 7-Course Tasting Experience from Friday 10th till Monday 13th of February.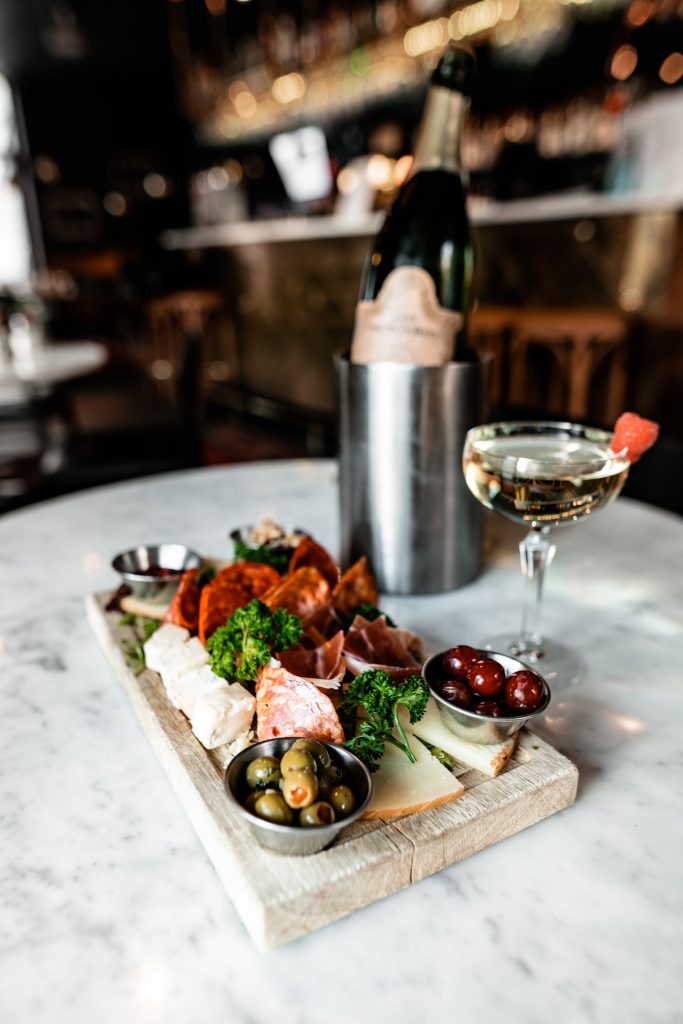 Valentine's dinner in Malta
The seven restaurants above are all great options for a romantic Valentine's Day dinner in Malta. Some of them will offer a unique set menu on the day while others offer the same menu as normal. Depending on what you are in the mood for, you can choose your favourite from the options above with a varied selection of cuisines.
Looking for something delicious but inexpensive and casual? Check out my KuYa review for one of the best budget-friendly (Michelin-mentioned) restaurants in Malta. You can also check out my 51 ideas of things to do in Malta, if you are looking for something to do on the day!
Enjoy your date night!
Want more food-related content?
Check out the Dine section at DineWineLove.