What's the best restaurant in Malta, you ask? In my opinion, it might just be KuYa. Read my full KuYa review to find out more!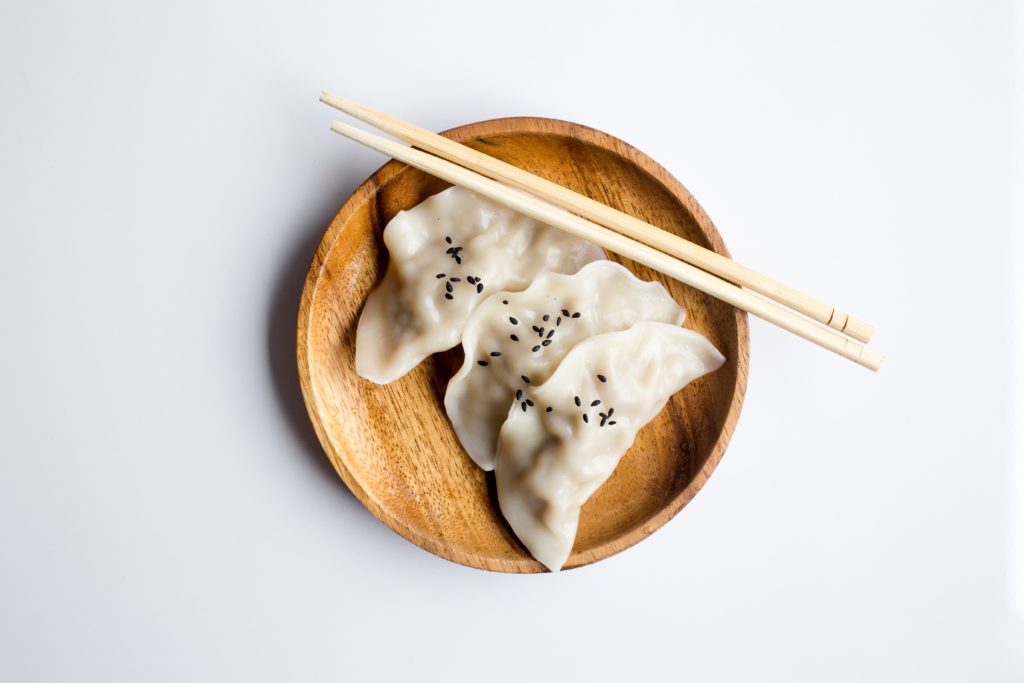 If you recognise the name 'KuYa', it might be because I have already mentioned this Malta restaurant in my Best Dog Friendly Restaurants in Malta and What to do in Malta posts among others. And the restaurant has also been mentioned in the Michelin Guide. Need I say more?
What is KuYa?
KuYa is an Asian pub/restaurant, food truck and catering business. The restaurant started with a food truck serving authentic Asian food. The food truck is still around, but now you'll also find KuYa at their pub/restaurant in St Julians.
The menu at KuYa offers a mix of delicious Thai Japanese street food. In addition to a menu with signature dishes and daily specials, you can also choose from a variety of craft beer and ciders – and proper whiskey.
The KuYa restaurant in St Julians was originally located downstairs in a small basement bar. The decorations, music and overall atmosphere gave the restaurant a really laidback and casual feeling, but didn't have room for many guests. Now, the restaurant has moved into a larger and more open space, featuring two floors of inside and outside seating.
KuYa is the perfect spot for a quick lunch or dinner. Even though the restaurant is now slightly larger, it is very popular, so a reservation is recommended. Especially after being included as a Michelin restaurant in Malta, this restaurant has really grown in popularity.
If you want to enjoy KuYa's food at home, you can order takeaway and food delivery too. Or, if you are planning an event, you can make use of KuYa catering. KuYa is everywhere and ready to be enjoyed!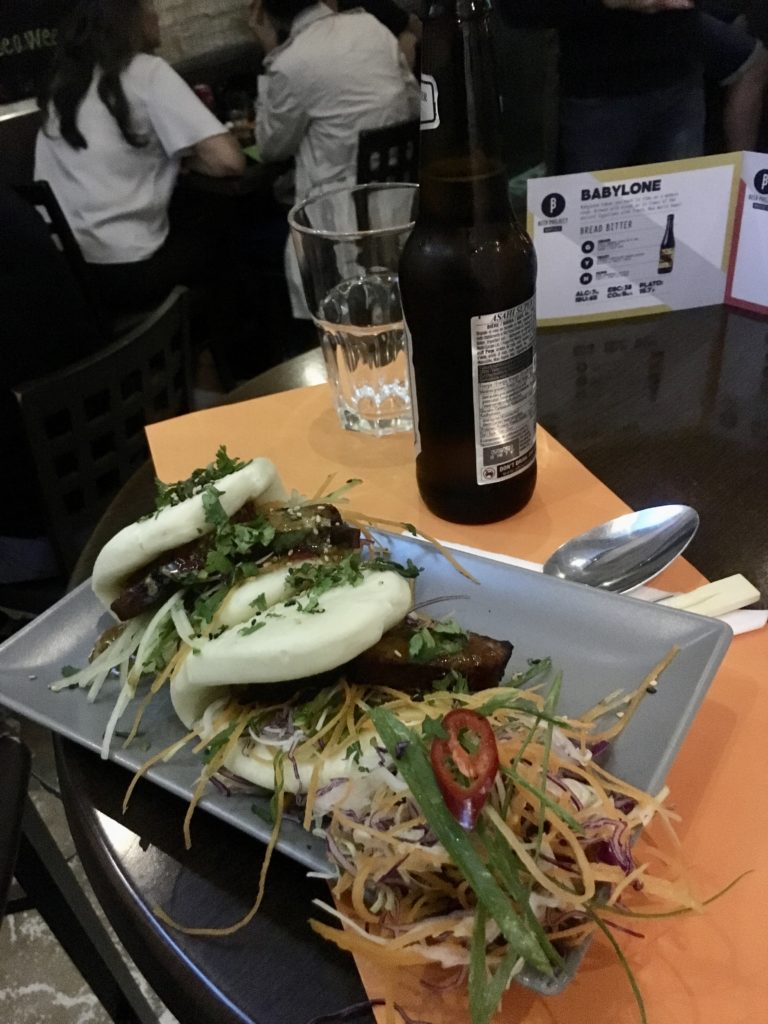 Even though I have visited the KuYa restaurant in Malta countless times, this was the only photo I could find from the restaurant. Their Bao Buns are my absolute favourites!
What to order at KuYa
KuYa is one of the few restaurants I will crave on a weekly/monthly basis, as I long for their food. Their menu is full of choices, but I always end up ordering the same.
Food
My go-to order at KuYa is the Pork Bao Buns (starter) and Crispy Fried Beef with noodles (main course). They have a full list of salads, starters and mains to share, as well as some desserts. In addition to the standard menu, they will have a daily special main course. The main courses are served with a choice of rice or noodles.
Everything I have tried at KuYa Malta has been absolutely delicious. The flavour combinations are always brilliant. What I really like is that, even though I often order the same dishes, I have a new experience each time. Even though the dish is the same, some minor changes will make it taste unique – always made from scratch with fresh ingredients.
Drinks
Being an Asian pub with a bar you can sit at, I guess you could go to KuYa just for a drink (though why would you miss out on the food?). Here you will have a lot of drinks to choose from. There is a great selection of craft beer and ciders – both local and foreign. And, if you are a whiskey or sake fan, you can find some great Japanese options.
KuYa Menu
The menu at KuYa is quite unique. As already mentioned, you will find a daily special in addition to the standard dishes available. And you can find all the dishes written on chalkboards. Originally, the restaurant only had the chalkboard menus, but now there are paper menus for you to look at too.
There is one board with the salads/noodles and another one with starters (on the left), main courses (on the right), desserts (on the bottom) and the special (on top). You will see all the prices and names right on the board, but if anything is unclear, just ask!
Of course, there is a KuYa menu available so that you can order online or call for takeaway. You can check out the KuYa menu here and also keep an eye on their Facebook page for updates on their specials.
KuYa Asian Pub Details

Where: 20 St George's Road, St Julian's, Malta
Opening hours: Monday to Sunday, 11 am to 3 pm and 5.30 pm to 11 pm
Website: http://www.kuyamalta.com/ 
Contact: 2713 6517
Want more Malta recommendations?
Check out the Malta section at DineWineLove.