Looking for the best food delivery in Malta? Check out my round-up of some great apps, websites, and businesses for food delivery Malta.
Where to order food in Malta?
Time to Eat
Bolt Food
Delivify
Hugo's Delivery
Pizza Hut and Dominos Malta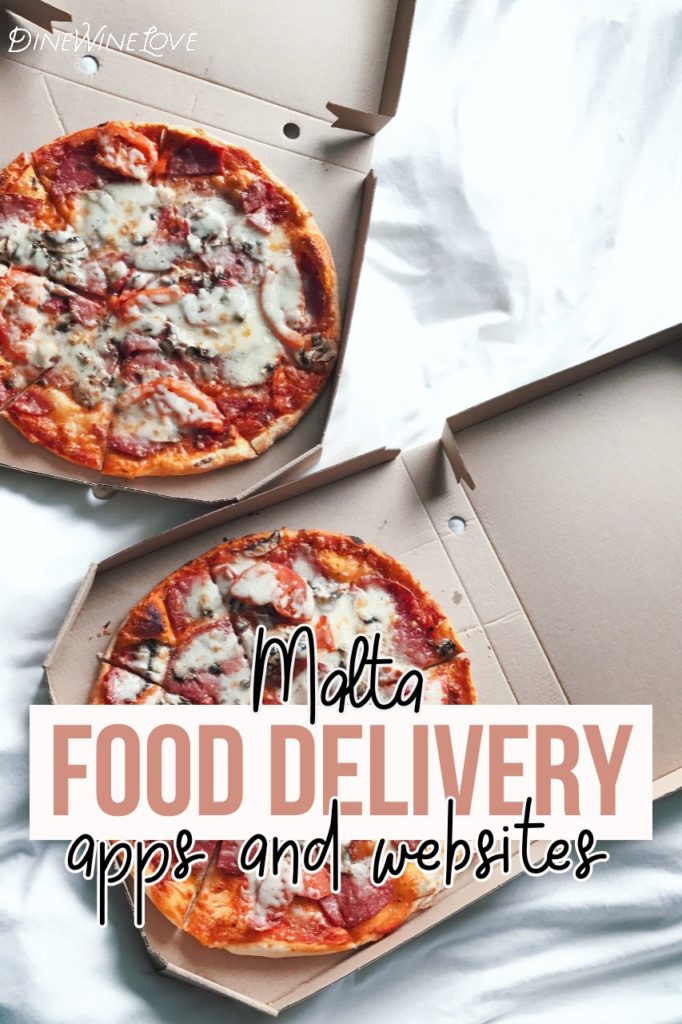 I love eating out in Malta, especially when I get to bring my dog to pet friendly restaurants here. But sometimes, like now, the circumstances don't allow for dining out. Or it might just be that you prefer eating in – without doing all the cooking.
After living here for three years, I have not only tried and tested many great restaurants, but also some different food delivery services. Below, I have listed my current favourite apps and websites that you can use to order take away and food delivery in Malta.
Apps and Websites for Food Delivery Malta
Time to Eat Malta
Time to Eat is the food delivery service I have used the most in Malta. You can choose to order both take out and delivery, and see which restaurants are available to your location.
When ordering from Time to Eat Malta, you can choose to order from their website or mobile app. On both, you can choose to pay by credit card or cash on delivery. I personally prefer using the website as I find it easier to navigate than the app (which is a bit outdated).
Bolt Food Malta
Bolt (previously Taxify) is a big taxi company here on the island and recently they launched their Bolt Food app too. Similar to Uber Eats, this is an app where you can order food delivery from different restaurants and get it delivered by Bolt drivers. As Uber is not available in Malta, Bolt and Bolt Food is your best option when it comes to both taxi service and food delivery!
With Bolt Food, you can choose from the restaurants available in the app and order directly from your phone. Once your order is confirmed, you can follow the order process and driver in the app. They are also offering 100% contactless delivery. Simply download the app, check out the Bolt Food Malta restaurants available and confirm your order!
Bolt Food delivery Malta is very similar to Time to Eat, but I prefer Bolt Food as the app is easier to navigate and delivery time is generally quicker.
Delivify Malta
Delivify is a newer app available for food delivery in Malta. Although it is not the biggest on the market (yet), I downloaded it for one simple reason: Delivify is currently the only delivery service in Malta which delivers food from my favourite restaurant KuYa.
In the past, KuYa has only been available for dining in and take away orders. But with Delivify Malta, you can easily order delivery from KuYa and many other great restaurants directly from your phone. So far, I have only used it for KuYa delivery.
Download the Delivify app, add your details and track your order.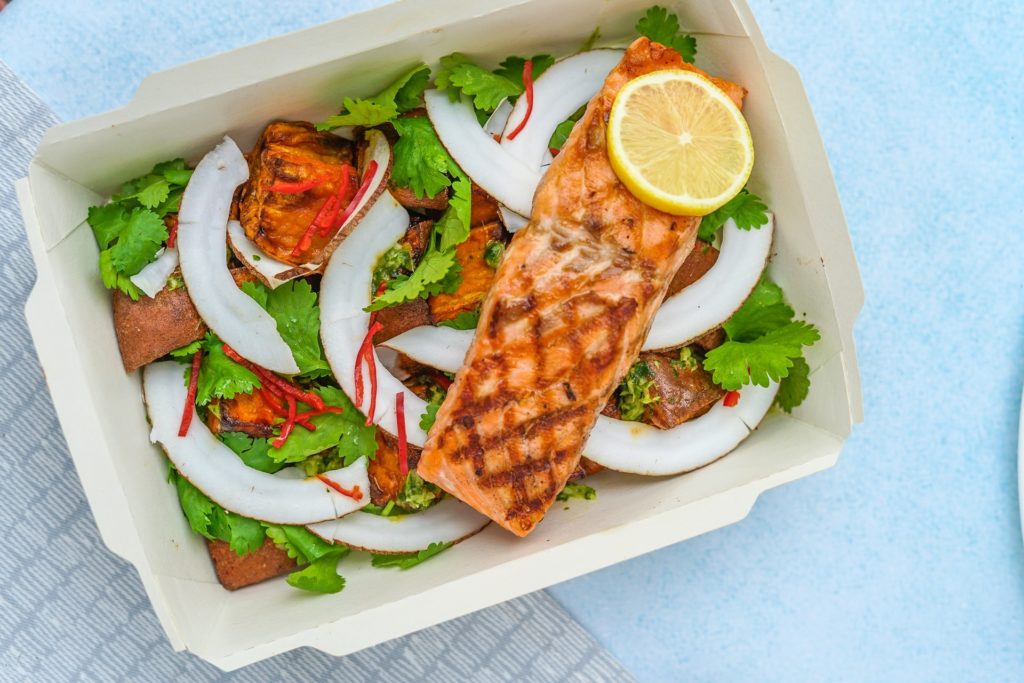 Moving away from the websites and apps offering delivery from many different restaurants, there are also some great spots where you can order directly from the restaurant.
Hugo's Deliveries
Hugo's have a lot of restaurants (and hotels and bars) in Malta, and everything is always of amazing quality. With Hugo's Deliveries, you can order a mix of Indian food, Sushi, Ramen and more all from one website. Get free delivery on orders over €25.
Pizza Hut and Dominos Malta
I love pizza. Normally I opt for a thin and clean Italian pizza, but sometimes you just want a thick and greasy pizza for cheat day. Then I normally go for Pizza Hut or Dominos.
Pizza Hut Malta has a really great website where you can order take out or delivery pizza from your local "hut". Register an account to collect loyalty points which you can use to order more food later,
Dominos Malta is quite a new pizza chain on the island. With three outlets, the pizza joint has a presence in the centre, south and north of Malta. Check the Dominos Malta menu and order directly from their website to track your order's process while waiting for that delicious pizza.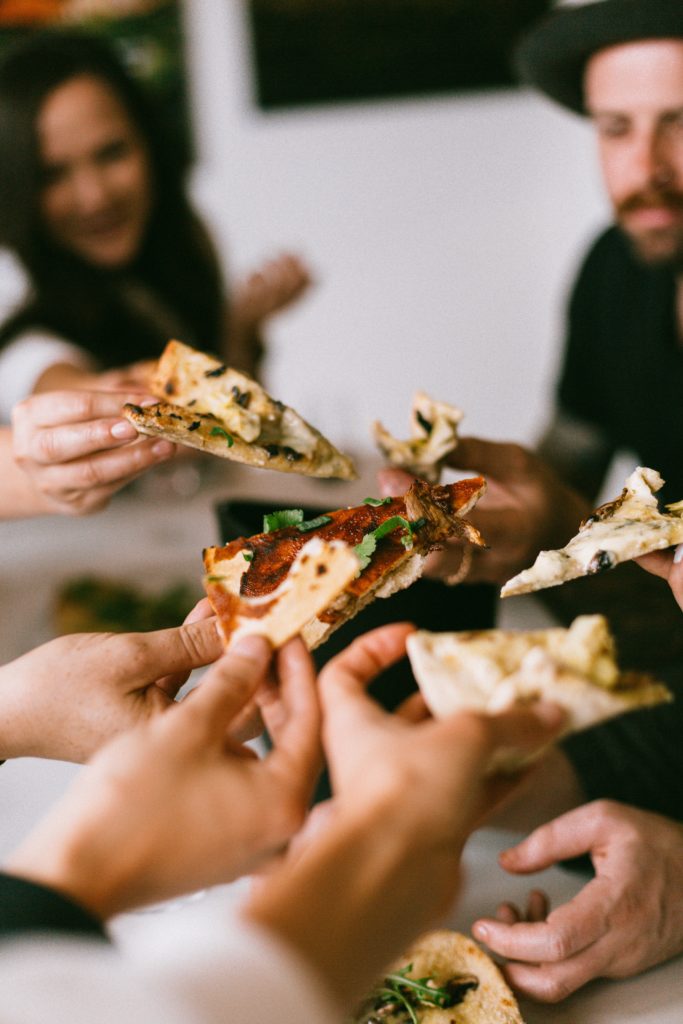 Other Options for Food Delivery Malta
Above you can find some additional food delivery options in Malta. Though I have tried some amazing food from both Tuk Tuk and Amigos, I have never ordered specifically from any of these websites/apps.
Tips to Enjoy Food Delivery at Home
For many, eating out at a restaurant might feel more romantic and unique than sitting at home with a delivery order. But that doesn't have to be the case!
Ordering food delivery lets you enjoy a great meal without having to do the cooking and dishes. But you can make it romantic by lighting some candles, having some music in the background, and putting out proper plates and cutlery. An idea is also to order lots of different dishes to share.
Enjoy the food with your favourite drink, whether that be soda, beer, wine or a homemade cocktail. If you don't have it at home, you can even order alcohol delivery to your door!
Here you can check out some romantic tips for wine lovers (that can also apply to other drinks).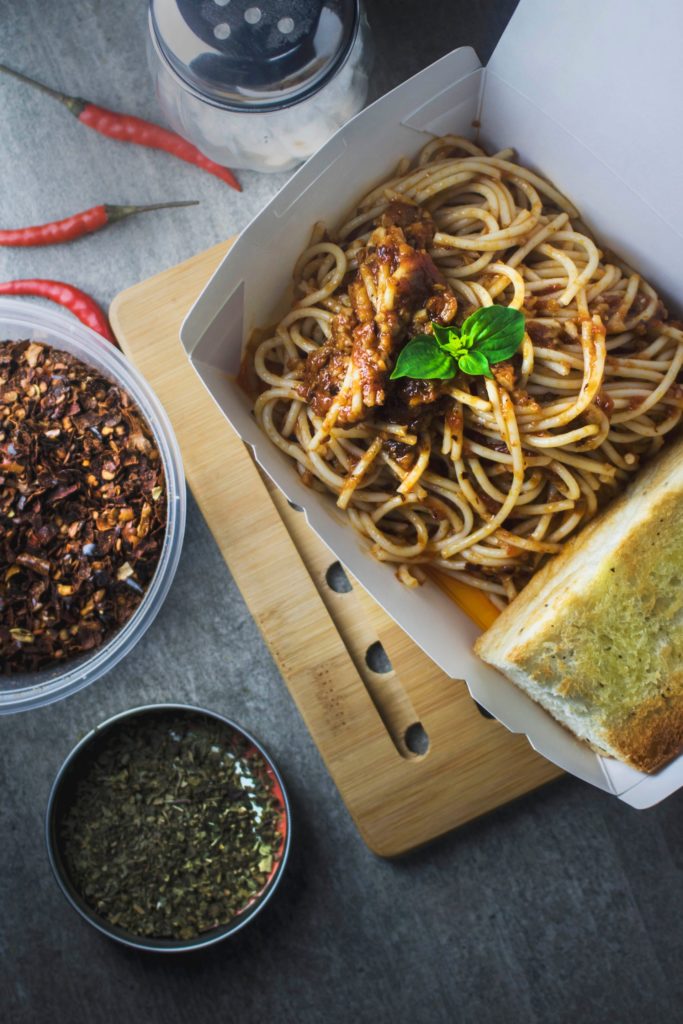 Want more food-related content? 
Check out the Dine section at DineWineLove.