Looking for some great pizza, cheese or charcuterie in Malta? Look no further than HiMú Malta, where you'll find the freshest mozzarella on the island. And don't worry, they of course offer delivery! Learn more in my HiMú review.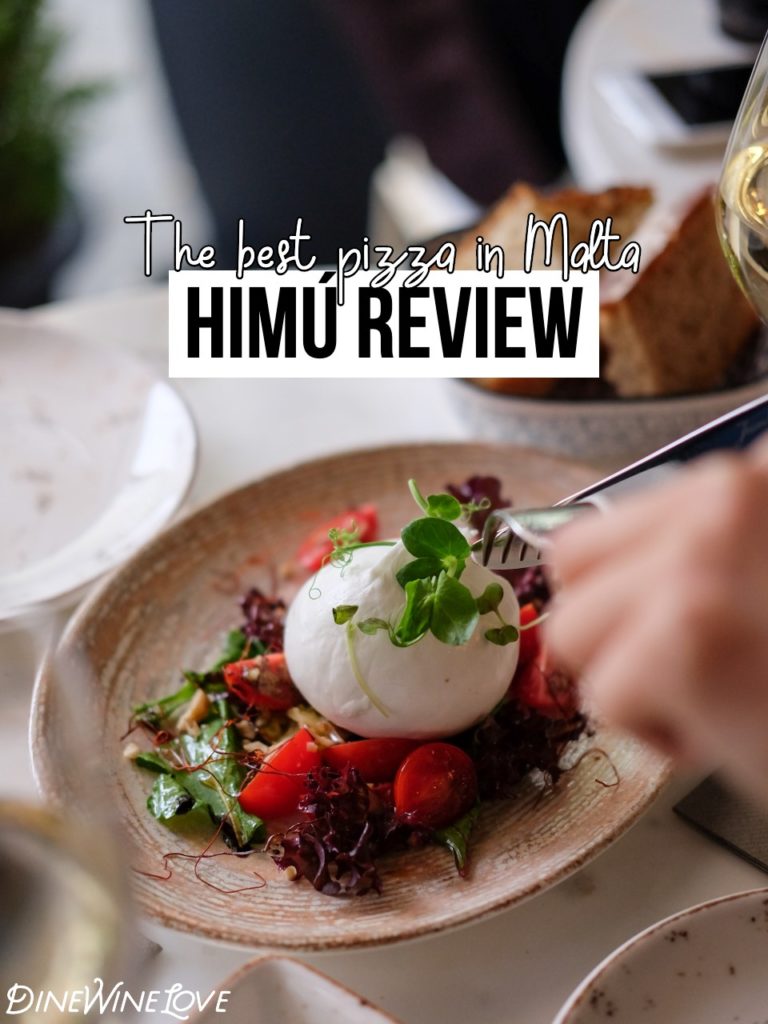 What is HiMú?
HiMú is an extraordinary experience of a restaurant – a muzzarella experience that is. Tucked away in a small restaurant in Gzira (and now also St Julians), you'll find freshly made mozzarella and proper Italian pizza.
I already mentioned HiMú in my facts about Malta guide and Malta favourites, as the best pizza on the island. HiMú is proper Italian, and with that comes proper pizza. But it is far from a basic pizza joint. HiMú is part restaurant, cheese factory and mozzarella bar.
HiMú makes mozzarella and buffalo milk dairy products every day, right in their stores.
The first time I visited HiMú, I had the best and freshest mozzarella I've ever tasted. Since then, it's become an absolute favourite of mine. With two locations and delivery available, HiMú is never far away.
The original location in Gzira is a cozy and narrow spot with only a few tables available. The St Julians location is much larger and grander, also with a bigger "shop" section available. But both locations – and the HiMú delivery service – offer the same, mouth-watering quality.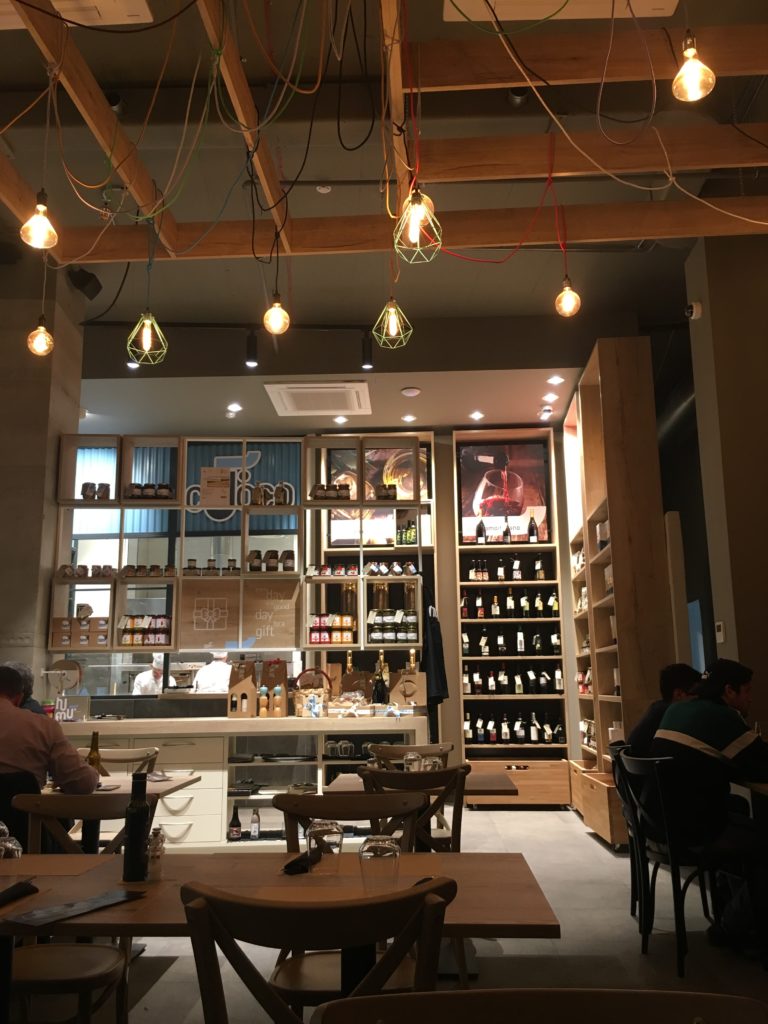 HiMú St Julians
The St Julians location of HiMú is a large restaurant with beautiful decor and natural lighting, where you can also buy Italian wines and charcuterie.
What to order at HiMú
Food
As I've mentioned a few times now, I think HiMú has the best pizza in Malta. The fresh mozzarella definitely plays a big role, but also the amazing tomato sauce and Italian toppings. And the best part is, you can also buy these ingredients separately!
But in addition to the delicious pizza's, my favourite thing to order at HiMú is the Pasquale 'o Chef. This platter serves two people with Buffalo Mozzarella (duh), some other cheeses, and Italian cured meats, served with foccacia bread. They also have other platters and appetizers on the menu, like the unique Anema & Core (breaded buffalo mozzarella).
No matter what you prefer, you should opt for something cheesy!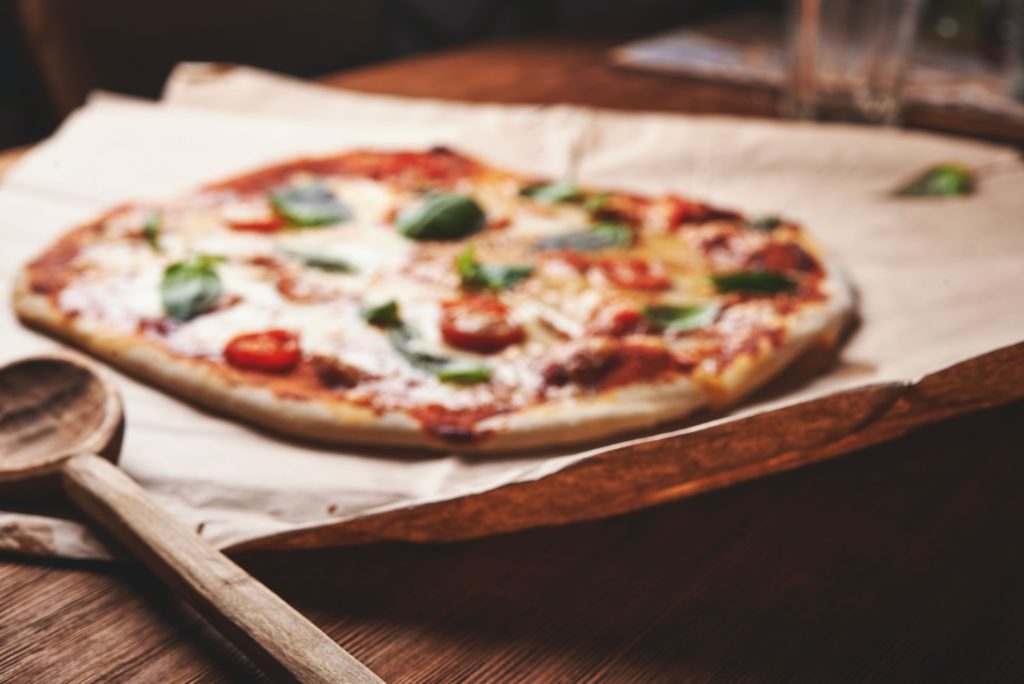 Drinks
In addition to an impressive selection of Italian cheese and meats, there is of course a grand mix of Italian wines available at HiMú. Check out the weekly pick, ask for a recommendation, or head to the wine-shelves to find your favourite. And if wine is not your cup of tea, there is also a good selection of beers and soft drinks.
HiMú Menu
The HiMú menu seem to be both ever-changing and filled with classic staples. The pizza names and specialities might change from time to time, but you'll find a lot to choose from.
Visit the restaurant and order from their menu (or counter), check out their website and Facebook page.
HiMú Delivery
If you wish to get HiMú delivered to you, there are several ways to do so! You can easily order from an app such as Bolt Food, but they also have their own HiMú delivery app. And if you prefer doing it the "old fashion way", you can simply call the restaurant to make your order.
HiMú Restaurant Malta, Details

Where: 195 the strand, Triq ix Xatt, Gżira and Triq Ball, St Julians
Opening hours:

Gzira: Monday to Sunday, 10:30 am to 3:30 pm and 6:30 pm to 10:30 pm.
St Julians: Monday to Sunday, 7 am to midnight

Website: https://www.himu.it/
Contact: 2788 0400 / 2138 2923
HiMú Review
In this HiMú review, I have only highlighted lots of positives. And that is simply because I only have nice things to say about HiMú! It is one of my favourite restaurants in Malta for lunch or dinner out – or delivery at home.
Want more Malta recommendations?
Check out the Malta section at DineWineLove.