Looking for a great restaurant in the Malaga/Fuengirola area in Spain? Then check out my review of Arara Bistro Bar!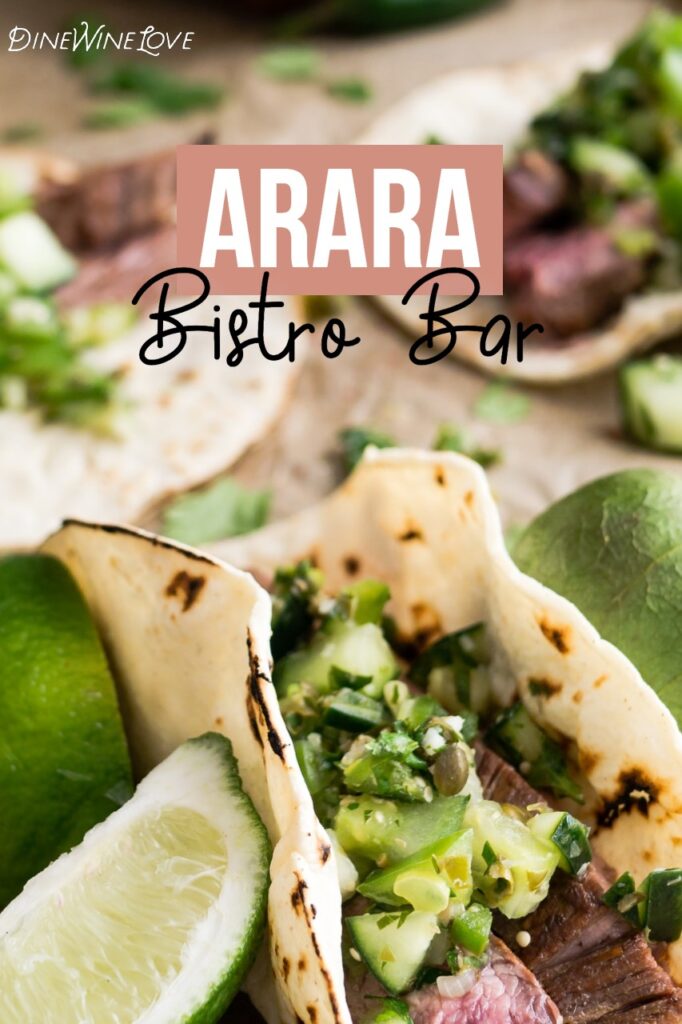 While having a little staycation, my fiancé and I spent a night at the Higueron Hotel Malaga, Curio Collection by Hilton. For dinner, we wanted to try out one of the many great restaurants available and initially thought of the Michelin-starred Sollo by Diego Gallegos. But as Sollo serves mainly seafood, we ended up opting for the neighbouring restaurant Arara instead. And I am really glad we did!
What is Arara Bistro Bar?
Arara is a restaurant serving an interesting fusion of Brazilian, Peruvian and Andalusian food – with an additional twist of southeast Asian inspiration. Here you'll be met with colourful dishes, both in terms of flavours and presentation.
One of the things I loved the most was actually the turquoise ceramic plates on the table. Sadly, it was one of the few things I ended up taking a photo off.
The location of Arara Bistro Bar is nothing but grand. There are a lot of seats available inside in a relaxed and fun atmosphere. But if the weather allows for it, I would definitely recommend sitting outside. From there you can watch the sunset over the hotel, tennis courts and overlooking mountains.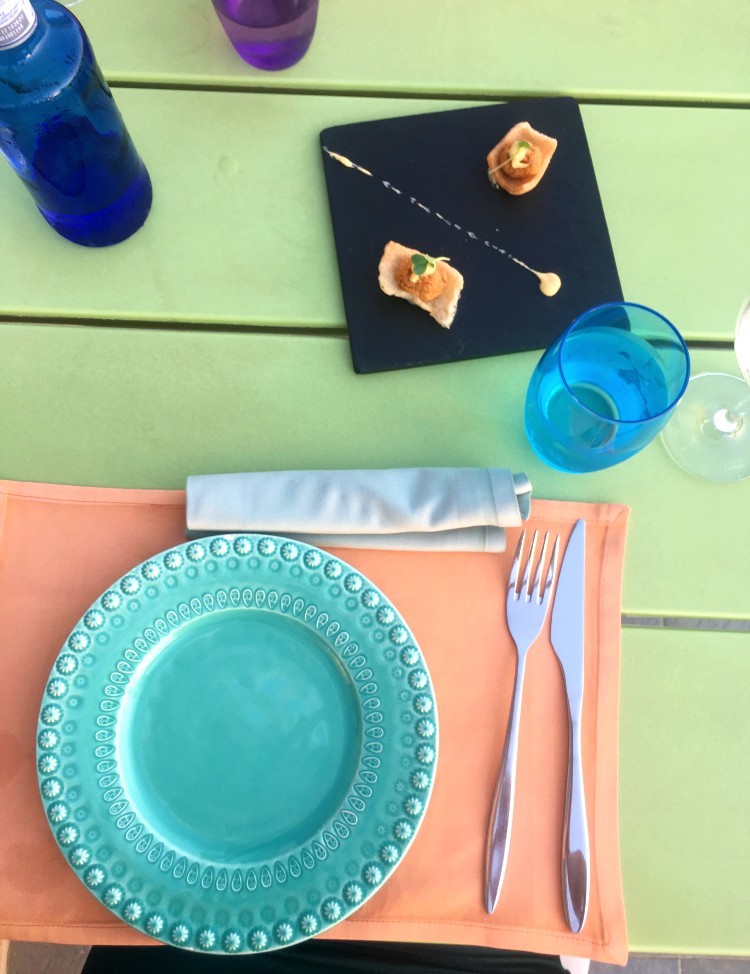 What to order at Arara Bistro Bar
We enjoyed a beautiful meal and many hours at Arara and I can't wait to go back. The menu offers a good mix of different dishes to share or enjoy individually. The staff is also very happy to offer recommendations.
Food
Combining a lot of different flavours and cuisines, the food at Arara is a mix of traditional and modern.
We had a perfect small meal consisting of four "courses" to share: First we got a small amuse-bouche followed by complimentary bread with a unique lime butter. Then we ordered the homemade Guacamole and a meat dish to share. I would strongly recommend both: Guacamole de Mortero and Iberian Pray. Just don't forget to leave room for dessert!
Drinks
To accompany the food, Arara has a good selection of wines and other drinks. The wine list has a mix of local and foreign. I recommend asking the staff for a recommendation that goes well with your food – preferably something from around the area.
Arara Menu
The menu at Arara Bistro Bar is updated seasonally with fresh dishes. There is a mix of starters and main courses in addition to a few desserts. Dishes are very reasonably priced with enough dishes to choose from without being overwhelming. There are various seafood/fish dishes and meats on the menu. I would say the only thing missing is vegetarian/vegan options.
---
I honestly can't wait to head back to Arara Bistro Bar. The combination of a beautiful location, friendly staff, and delicious food makes it the perfect spot for a dinner out and specifically a romantic date night.
Arara Bistro Bar Fuengirola, Details

Where: Av. del Higuerón, 48, 29630 Benalmádena, Málaga
Opening hours: Monday to Sunday 7 pm to midnight
Website: https://www.ararabistrobar.es/
Contact: 607 60 02 25
Want more Spain recommendations?
Check out the Spain section at DineWineLove.