After spending a night at the grand Madrid hotel, I wanted to share my Sercotel Gran Hotel Conde Duque review. Is it in fact dog-friendly? Read on to find out!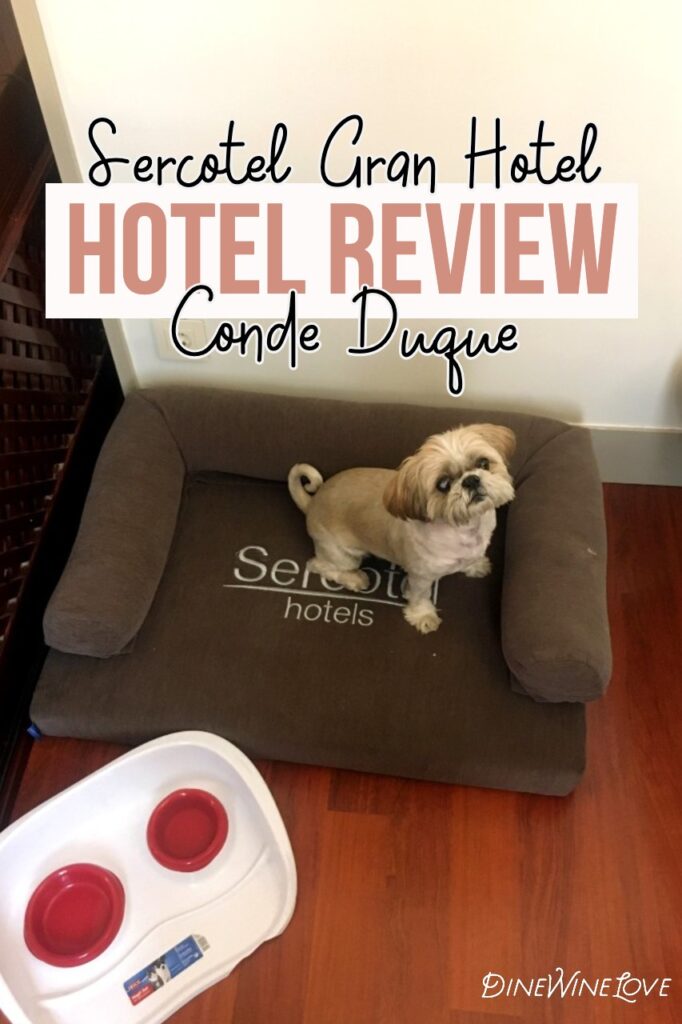 ---
When moving and driving from Malta to Spain, we recharged at a hotel or Airbnb every night. And as we were driving with a dog, we had to look at dog-friendly accommodation. Luckily this wasn't a problem at all with easy filtering on both Hotels.com and Airbnb.
On the first few nights, we found something quick with a max budget of €50 a night. But for our last night before arriving at our new home, we decided to splurge on something nice in Madrid. Coincidentally, it also aligned with our engagement anniversary. And luckily, we had a grand time!
About Sercotel Gran Hotel Conde Duque
Sercotel Gran Hotel Conde Duque is a Madrid hotel as grand as its name. With 141 rooms across 8 floors, it is quite a big building. The hotel is located quite centrally in Madrid, north-west of the city centre. The area is really great with lots of restaurants and shops nearby while still being quiet.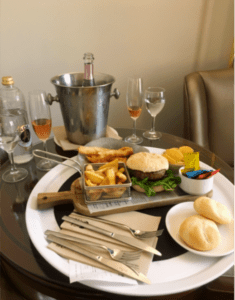 We opted for a Superior room and got upgraded to a really nice room with a private terrace. Upon arrival, we also got a complimentary bottle of sparkling rosé and congratulations on our anniversary. The room was simply beautiful and very modern – with Bluetooth speakers in the ceiling and great lighting.
Upon arrival, we were also greeted with a fancy dog bed waiting for Bo. Sadly it was too hot for us to enjoy the terrace but we ordered some room service and enjoyed lunch at the room. The employee taking our order was very service-oriented and friendly. He recommended some scrumptious dishes to share. I definitely recommend trying the food at the hotel, as well as exploring the nearby bars and restaurants.
Is Sercotel Gran Hotel Conde Duque dog-friendly?
While the hotel is dog-friendly on paper, it was in some ways the least dog-friendly accommodation we came across on our road trip. There were definitely some unique surprises that made us and Bo happy, but it is not the place for all dog owners.
Pros
We (Bo) got a luxurious dog bed and tray.
The location is great for walking – right by a small park.
The hotel is filtered as dog-friendly, but with restrictions.
Cons
We had to pay an additional charge for the dog (€25). This was the only dog-friendly hotel at our trip that charged for us having the dog.
They only allow small dogs and cats (up to 5 kg), in specific rooms only.
We could not bring Bo with us to the dining room. Therefore we had to get breakfast as take-away to the room.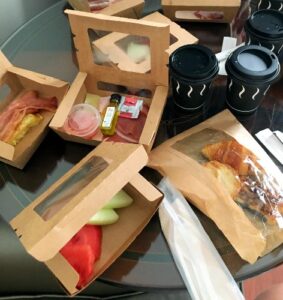 While we were able to stay in a luxurious room with Bo and he had a grand time, the hotel was less dog-friendly than the places we had stayed before. Especially when going down for breakfast the staff were not accommodating. This was never a problem in any of the other dog-friendly spots.
As I have said before, I think that for a place to be categorised as pet-friendly it shouldn't just allow but actually cater to pets.
Sercotel Gran Hotel Conde Duque Madrid, Details

Where: Pl. del Conde del Valle de Súchil, 5, 28015 Madrid
Check-in: 3 pm to midnight
Check out: Noon
Contact: 914 47 70 00
All in all, Sercotel Gran Hotel Conde Duque is a great hotel choice in Madrid – but only if you have a small (or no) pet.
Want more travel-related content?
Check out the Travel section at DineWineLove.