Looking to adopt a cat in Spain? Great, because there are so many cats (and dogs) in the need of a new home! Let me guide you through our process of and experiences from adopting a cat in Marbella (and rescuing and rehoming a kitten).
♥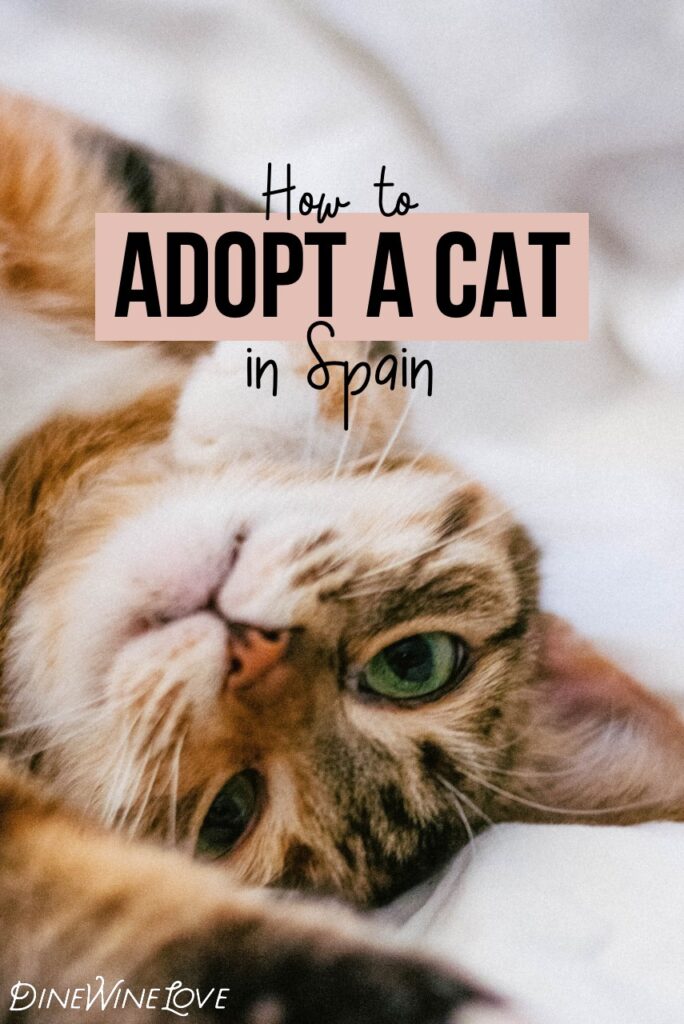 ---
The Backstory of our "Growing Family"
Back in 2019, my partner and I adopted a dog in Malta. The adoption was done privately, not through any shelter in Malta, and resulted in a senior Shih-Tzu. Fast forward to the summer of 2020, with our move to Spain and the Coronavirus slowing down life. Feeling settled in and spending a lot of time at home, we felt ready to welcome another family member – the furry, four-legged kind.
On September 7th 2020, we adopted a cat. This time around we went through a cat shelter, the amazing Triple A Marbella. There we found our 2-year old Fiona, a loving and feisty indoor cat. And then, only a week later, we ended up rescuing a tiny kitten in our neighbourhood who we quickly rehomed.
Just like that, I had experienced quite a few different sides of adopting a cat in Marbella, Spain. So let me guide you through the process!
How to Adopt a Cat in Spain, Step-by-Step
As with any animal, making the decision to adopt a cat is not one that should be taken lightly. Remember that when you adopt it, you commit to taking care of this living being for up to 10–20 years (depending on its age and health). And as cats being adopted are cats in need of a new home, you can't change your mind after a week.
Before even starting the process of adoption in Spain, it is important that you seriously think through and plan this life decision. Make sure that you think about all aspects, from the economic impact to what to do if you are going on a holiday. And once you're 100% sure, it is time to start the process of finding your new family member.
1. Think about which cat you want
While adopting a cat is all about rehoming an animal that needs a home, you can have some say in what type of cat you want. And especially if you are going to cat shelters, it can be good to have an idea in mind beforehand. This is because there might be hundreds of cats available and therefore impossible to choose which one to take. Even though you should keep an open mind, it can be worth thinking about questions such as:
Do you want a kitten or adult cat?
Where/how do you live? Can you have an outdoor cat or will it be inside?
Do you prefer long- or short-haired?
Do you have kids, other animals, or a lot of people living with you?
What is the ideal personality of your cat?
Why do you want a cat?
These questions – and more – can make it easier for you to narrow down your search.
2. Start looking for a cat in need of adoption
With a bit of an idea in mind, it is time to start looking for your cat(s). Depending on where in Spain you live, you might have several local shelters and/or Facebook groups where you can start reaching out. I would recommend looking into the options of both shelter and private adoptions (more on that below).
Google for shelters and contact them

Search for cat/animal adoption groups on Facebook and join them

Reach out to your friends, family, social media followers etc.
In the end, it is important to remember that the cat chooses you – not the other way around. If you go to a shelter or visit a cat up for adoption, sit down and wait for the cat(s) to approach you. Don't force a connection but simply go with an animal that likes you.
3. Get your cat – and all necessities
Once you have found the cat(s) you want to adopt, it is time to formalise the adoption. Depending on where/who you are adopting it from, there might be paperwork and even a payment involved. In addition, you will need to ensure that you have everything you need for the cat before you take it home. This includes:
Cat food and treats

Litter box and cat sand (if the cat will do its business inside)

Scratch board and toys
If you live somewhere that you have a terrace or balcony (or similar), and you will have an inside cat, there is another important thing you need to shop. In order for your cat not to jump on the balcony rail and down to the ground, hurting itself or getting lots, you should secure the edge. Buy bird- and cat deterrent spikes or similar that you can easily attach on the rail.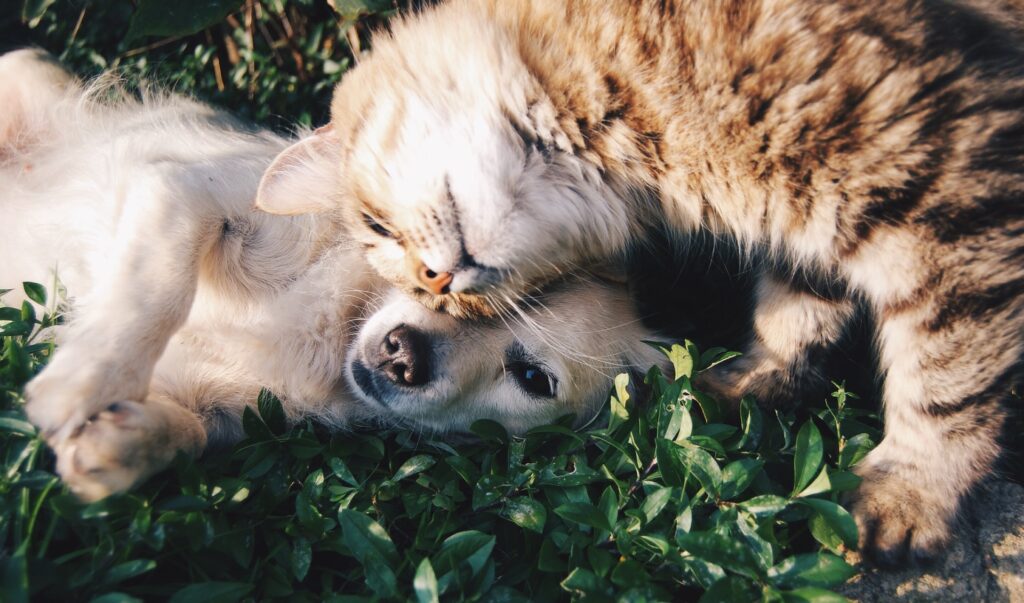 ---
Should you Adopt from a Shelter or Privately?
When you are ready to adopt a cat or dog, the question comes: Where should you adopt from? While there are many shelters around that house animals in need of a new home, there are also private people putting their animal up for adoption on Facebook or similar. Both private and shelter adoptions come with their pros and cons.
Adopting from a Cat Shelter in Spain
Pros
Safe and proper process

Get background information on the cat

Vet check before adoption

All paperwork in place

Support a local shelter
Cons
Normally comes with an adoption fee

Possibly a slower process and more paperwork needed

NIE number might be required
Private Cat Adoption in Spain
Pros
Possible quicker process

Normally completely free

Easy to find and sort out on Facebook or similar

No specific requirements
Cons
The cat might not be neutered, have a passport, been to the vet lately etc.

The owners might not tell you the full story of the cat's background and circumstances

Possibly no support or follow-up after the adoption
We had a really good experience with adopting a cat from our local shelter and preferred it over the private adoption of our dog. Fiona (our cat) came with a passport and was neutered and fully vaccinated already. With Bo (our dog) we had to take him straight to the vet and go through the process + pay for vaccines, neutering and passport.
We had to pay an adoption fee of €100 at the shelter, but in the end, we had to pay a lot more for sorting everything for our dog.
Can I Adopt a Stray Cat?
There are many stray cats in Spain, and actually, lots of the cats you will meet at a shelter are strays. But does that mean you can just pick up and "adopt" a cat you find outside? Not necessarily.
Adopting a stray cat you see on the street is not a straightforward process. Many stray cats are scared of people and will run away as you approach them. And it is also important to note that not all cats you meet outside are necessarily strays! But if you have a cat seeking you and actually wanting to come home with you, here's what you can do:
Give the cat food in order to build a relationship.

If a stray cat approaches you and starts to follow you home, make sure you don't take it away from its family (especially if it is a kitten). Look around to see if the mother is there or if it is actually alone and lost.

If the cat comes with you home, always check it for a collar/tag first to ensure it is not someone else's cat. Contact the owner immediately if there is a tag, as the cat might be lost.

If there is no tag, you will need to take it to a vet before you can be sure it is actually not someone else's. Also don't introduce it to any other of your pets before having it checked at a vet. The cat might be sick, have fleas, or similar.

Take the cat to a vet to check for a microchip, any diseases and it's weight, age etc.

If it is a kitten, make sure to give it milk formula, a hot water bottle to sleep next to and help it wee with a damp cloth.
How we ended up taking in and rehoming a stray kitten
In our case, we took a stray kitten home just a week after adopting our cat. We meet a lot of stray cats in our neighbourhood and have never thought to take any of them in before (mostly as they are very scared of us). But when we met a tiny kitten, stuck in a fence and screaming for its mom that was nowhere to be seen, we didn't have the heart to leave it.
We carried the crying kitten home. At home, we gave it some milk and a sheltered bed with a hot water bottle. As our newly-adopted cat does not go well with other cats, we quickly figured out we couldn't keep it. We therefore went on Facebook and posted about it on some adoption groups. Luckily, we got a lot of shares and responses and ended up finding it a loving, forever home.
---
Closing Questions on How to Adopt a Cat in Spain
After adopting a dog privately, a cat from a shelter, and taking in and rehoming a stray kitten, we have learned a lot about the processes so far. I would recommend going through a shelter to ensure a safe and proper experience, but private adoptions can also go really well. In the end, what is most important is to adopt, don't shop, as there are so many animals in need of a new home already.
How can I adopt a cat in Spain?
If you wish to adopt a cat in Spain, you can do so from a shelter, a private person, or by rescuing a stray cat. We got our cat from the shelter Triple A in Marbella and had a really good experience.
Why should I adopt?
There are so many shelters filled with cats and dogs looking for a new home, so you should rehome them instead of paying to breed even more pets. At the shelter we visited alone, there were 200–300 cats and even more dogs.
Is it free to adopt a cat from a shelter in Spain?
When adopting from a Spain shelter, normally you will have to pay an adoption fee. This is not so that the shelter makes a profit, but to cover some medical charges and for the shelters to ensure that the adopters are actually serious and committed.
Want more animal-related content?
Check out the Dogs tag at DineWineLove.