Are you looking to adopt a dog in Malta? There are many dogs (and cats) that need a new home, so you are doing the right thing! To get you started, I share my personal experience and best tips in this guide on how to adopt a dog in Malta.
♥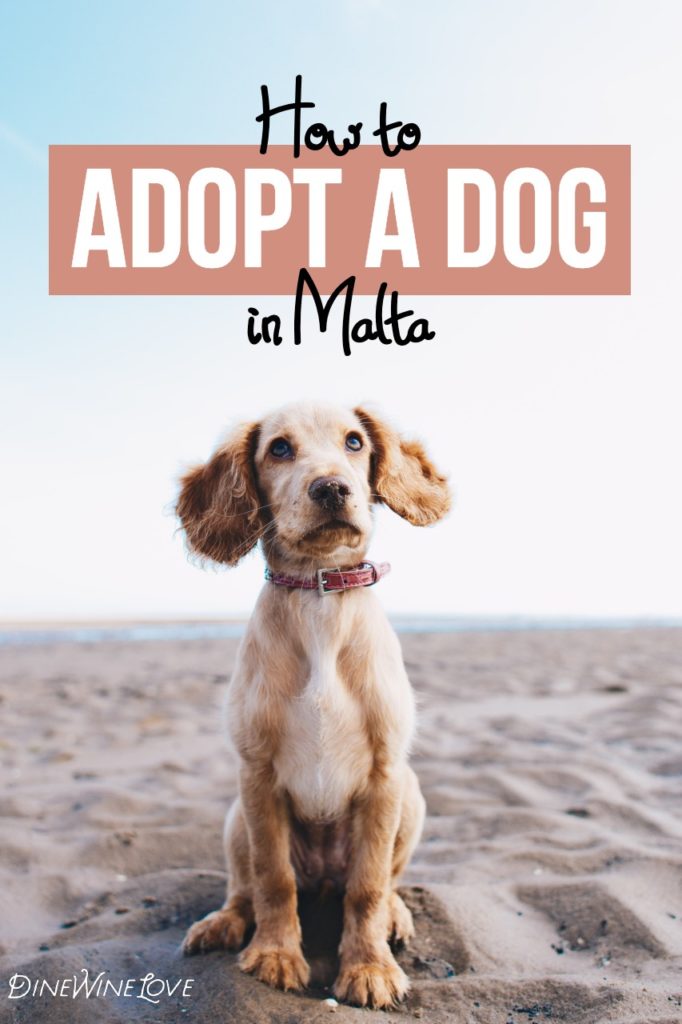 On Valentine's 2019, I got the best present ever: we had decided to adopt a dog and on that day, we found our little guy. Let me assure you that it was not a spontaneous thing nor an actual Valentine's present from my fiancé. But we made our decision on February 14th and took our new dog, Bo, home already on the 15th.
It might sound like a quick thing, but this was a decision we had planned and prepared for months. In many ways, it was a long process. And I definitely learnt a lot about what to do (and not) when adopting a dog. So let me share my knowledge in this guide, all about how to adopt a dog in Malta!
First of all, why should you adopt?
Why should you adopt (instead of buying) a dog? Because there are so many dogs waiting for a new forever home and you can make a difference!
One thing I realised very quickly when we started looking into how to adopt a dog in Malta, was how many dogs were looking for a new home on this small island. Not only are there a lot of full shelters, but also many individuals looking to rehome their four-legged friends. So adopting is certainly the way to go if you are looking for a pet in Malta, as there are so many pets who simply need a new home.
You will find puppies for adoption, senior dogs for adoption and everything in between in Malta. And at the same time as these lovable furballs are out of a home, new dogs are being bred and sold.
Some people might have a specific breed in mind that they think is "super cute" and would like to pay money for. But, in the end, that is not the point of having a dog. A dog is a great companion that will bring you so much love and joy, no matter the type. You might want a dog with some specific characteristics to suit your lifestyle, but you don't have to settle on only one option.
If you think there aren't a lot of different dogs to choose from up for adoption, you are very wrong! You'll find small dogs, big dogs, puppies and seniors, all looking for a forever home. Think about all the poor animals out there who need a new family, and adopt, don't shop.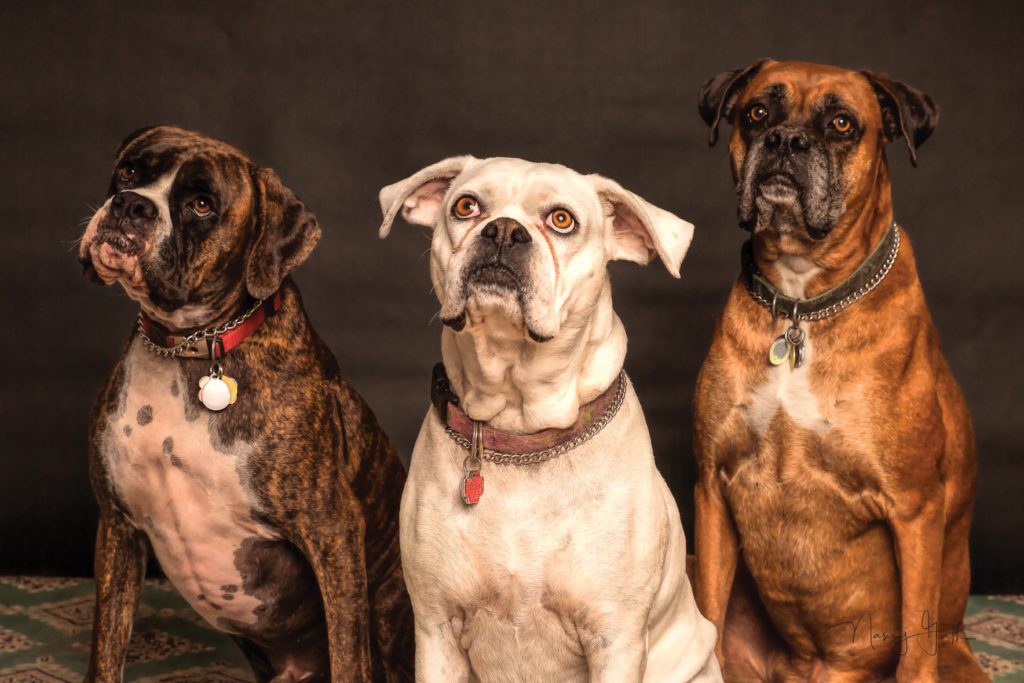 Once you've decided to adopt, where should you start?
So you have decided to adopt a dog in Malta? Great! Then let's look at how you can start finding that new family member of yours.
1. Figure out what you are looking for
This might sound contradictory to what I mentioned above, but the first thing you should think about is what kind of dog you want to adopt. By that, I don't mean a specific breed or colour. Instead, you should think about what sort of dog will suit you, your lifestyle, your living situation and so on.
Some questions to ask yourself:
Are you looking to get and train a puppy, or would you prefer an adult?
How many hours a day will you be able to spend with the dog? Are you staying at home with it or bringing it to work, or will it be staying alone?
How often and for how long can you take the dog out for walks?
Do you have kids, other animals, or a lot of people living with you?
Why do you want a dog?
These questions (and many more related ones) will give you an idea of which kind of dog you can adopt. Then once you start to get more of an idea about the details, it will be easier to start looking.
2. Where/who do you want to adopt from?
It can also be a good idea to think about if you want to adopt from a shelter or go through a private dog adoption, as there are many options available for dog adoption in Malta. In the beginning, I would recommend checking out both. Just keep in mind some pros and cons of both alternatives, as outlined below.
Adopting from a dog shelter vs. private adoption
When deciding to adopt a dog, there are mainly two ways you can get said dog. The question then becomes: Do you want to get that dog adopted from a local shelter or will you get it directly from a private owner?
Having been through both processes now, I want to share my immediate thoughts and the pros and cons of both alternatives.
Pros of adopting from a shelter
You will get more information from the shelter about what they already know about the dog, its behaviour, its background (if they know anything) etc

.

You will be able to get a good match with the help of professionals

.
All dogs will (normally) be neutered, vaccinated and have gone through a medical check before adoption.

Paper works and everything needed will be handled professionally

.

You're supporting a local shelter

and freeing up room for a new dog to get help.
Pros of private adoption
You will have more options. A shelter will normally only have a few dogs at a time, but with private adoption, you'll have almost endless possibilities by connecting with a lot of dog owners

.

It can sometimes go a lot quicker to find and meet someone privately than going through the processes shelter

s put in place.
In the end, both options will see you adopting a dog that needs a new home. Therefore, I wouldn't put one higher than the other. But, having gone through a private adoption with our dog, I would not recommend it blindly.
We definitely experienced that things were not exactly as we got told in advance. The previous owners definitely did not share everything we could have needed to know and there were a lot of hiccups in the beginning. Fixing vaccinations and neutering our new dog after finalising the adoption ended up costing us both time and money.
But on the plus side, we decided to adopt our dog on a Thursday evening and picked him up the following afternoon. In that sense, we got very lucky with a quick and smooth process. If we would have gone through a shelter, it might have taken a lot longer and of course, I wouldn't have changed a thing now. But there are definitely many reasons why I would recommend adopting from a shelter over private adoption.
How to adopt a dog in Malta: Malta shelters and adoption groups
While Malta is a small island, there are several shelters putting dogs up for adoption. In the information boxes below you can find some of the top shelters on the island – as well as some Facebook groups for private adoptions.
Remember that the links and dog sanctuaries above are only a selection. These are the ones we used and looked at, but of course, there are more sites available to check when looking for a dog sanctuary in Malta.
Things to keep in mind when adopting a dog
As already mentioned, you will find a vast majority of different types of dogs looking to be adopted. Not only will there be varieties in the breed, size and age, but also their background and reason for being up for adoption. Adopting a dog is an absolutely wonderful thing to do, but you also need to keep in mind that you will be the second (or in our case, third) or so home and owner of this animal.
Sometimes, adoptions are needed due to unfortunate circumstances such as the passing of an owner or a couple splitting up. The dog might have had a loveable life and owner, but now can't stay with them anymore. Other dogs might not have had such an easy life. Far from all rescue animals have experienced any sort of abuse or trauma, but many have. And, in the end, the adoption process itself can be traumatic enough.
If you adopt from a shelter, you might be able to get some information about the past owners and the life of the dog. If you go for a private adoption, you might not get any such information. Or, even worse, the information you get might be incorrect (as was our case).
It is also important to remember that no matter which dog you end up choosing, it will need some time to process and adapt to its new life. It normally takes at least three months for a dog to get used to its new home and get "out of its shell", so be patient. I promise you, it will be worth it!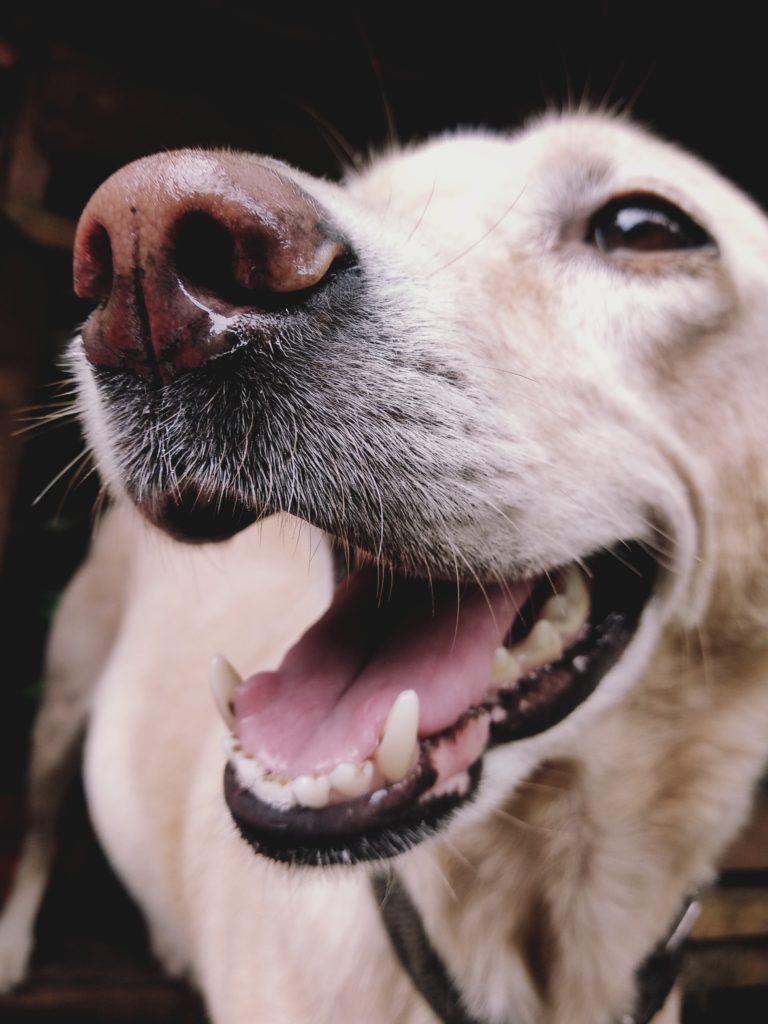 Volunteer at a dog sanctuary in Malta
If you love dogs (who don't?) and want to spend time with a dog who needs love, but you can't commit to adopting and fully taking care of a dog, don't. Adopting a dog is a serious commitment and you should not take it lightly. But that doesn't mean that you can't help give these dogs a better life.
Volunteering at a shelter or visiting a shelter is a great way to spread some love. If you are interested in volunteering at a shelter in Malta, you can check out any of the Malta sanctuaries I have mentioned above. Spend some hours there or commit to some days or weekends to take care of the dogs who need lots of love and attention.
If you can't commit your time, drop by with some donations. It will be sure to make both the dogs and humans working there very happy!
Take care of Malta's animals
Malta has a lot of stray cats and dogs who need a new home. If you know of or come across a stray, you can contact any of the shelters above. And if you see any injured stray cat or dog in Malta who needs help, call the Animal Welfare Department (for free) on (+356) 1717. If you happen to come across any dead stray cat or dog in Malta, you can call directly to (+356) 1718. Sadly, I have already been in the position twice of finding a deceased stray cat who needed to be picked up, and luckily we quickly got the help needed.
Wrapping up on how to adopt a dog in Malta
This guide goes through the major steps of adopting a dog in Malta and recommends some shelters and Facebook groups to get you started. The most important thing to keep in mind is to really think about the decision and what kind of dog you can take care of. If you go through a shelter, they will help guide you along the process.
Please remember that adopting a dog is not a one-size-fits-all process and that maybe not all the points above are relevant to your journey. No matter if you adopt through a shelter or private individual, I wish you the best of luck with your new family member!
Want more Malta-related content?
Check out the Malta tag at DineWineLove.