Are you recently engaged and have no idea where to start? Congratulations and don't worry – this guide will walk you through everything related to what to do once you're engaged!
♥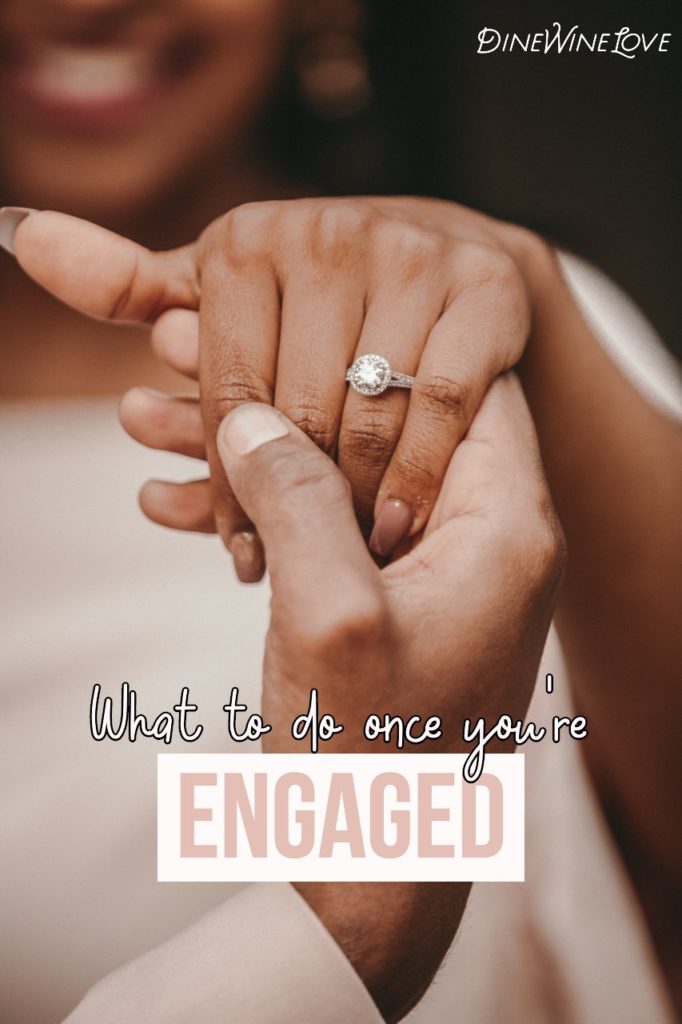 Background: My engagement
On Saturday, July 13th, 2019, I got engaged. It was the craziest and best weekend ever, but it also left me asking a big question. "I am engaged – what now?" I didn't really have a lot of background knowledge, as I had only attended one wedding so far in my life.
Sure, I've dreamt of getting married, but never in enough detail to know what it all entails.
Luckily, after some research, I quickly felt more comfortable with what to do. And in this post I want to share my learnings and findings with you so that you can have a smooth start to your engagement!
5 steps of what do to once you're engaged
So what should you do once you're engaged? Here I will guide you through the first five steps of your engagement before the actual wedding planning begins.
Enjoy the new engagement

Tell your closest friends/family first

Note down your engagement memories

Be prepared to answer questions

Don't rush the wedding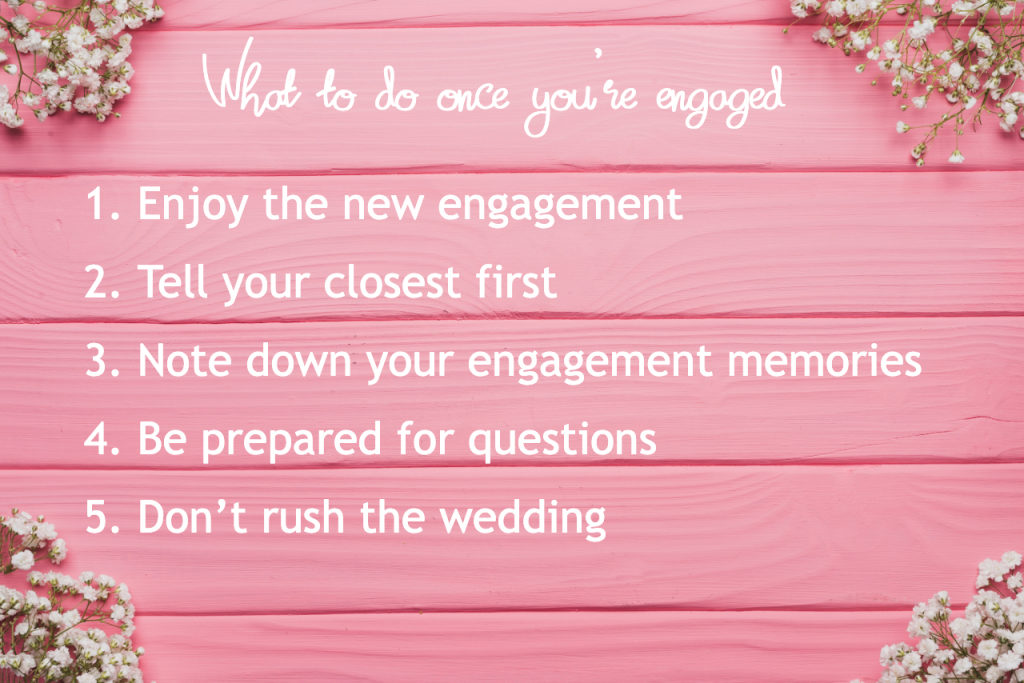 1. You're engaged! Enjoy the new engagement
First of all: Congratulations! You are in a relationship where both parties have decided to spend the rest of their lives together in marriage. So before you get on to wedding planning and married life, enjoy the engagement!
We live in a digital age where people tend to think that if something isn't posted online, it didn't happen. We define our relationship status on Facebook and update our profile once something changes. And although there are a lot of benefits of the online presence (especially when living abroad and keeping in touch with friends and family), it can also feel quite superficial at times.
In the end, your engagement is only about the two of you, and there shouldn't be any stress or rush. So before notifying the world and letting everyone in on your secret – enjoy the engagement and celebrate!
Have a drink, enjoy each other's company, laugh and cry (happy tears) together.
2. Tell your closest ones first
To be able to enjoy the engagement, you shouldn't let everyone in on it right away. But of course, there are some people in your life who you just can't keep a secret from. Therefore, I recommend telling your closest ones first, before doing any "public announcement".
This might include your parents, siblings, best friends etc. Take the time to let them know – personally – that you are engaged, instead of them having to find out from a Facebook update.
Personally, I wanted to keep the evening of the engagement totally encapsulated with my fiancé without being on my phone. But as we were so excited to share the news, we both messaged our parents a cryptic message including a photo of a ring.
I got engaged on a Saturday and told only my parents that night, without going into any details. Then on Sunday, I skyped with my parents in addition to telling my sisters and closest friends. We didn't "break the news" on Facebook until the following week after we had already chatted with our closest.
Looking back now, I am really happy with that approach.
3. Note down your engagement memories
When something grand happens, it might become a bit of a blur. My engagement night (is that a thing?) included a lot of (happy) tears and a lot of laughter, but also so many small little details that really meant a lot.
On the night, I left my phone in my bag and focused on my new fiancé. But the morning after, I made sure to note down my thoughts and impressions from the day.
I didn't want to lose nor forget any of the tiny details that occupied my head and made butterflies appear in my stomach. Therefore, I made sure to note down some quick bullet points. How you want to do it is up to you, but I would truly recommend writing down some notes.
To anyone else, my notes might not make any sense (they include the words "Britney Spears" and "cartwheel"). But to me, they perfectly encapsulate some dear moments I never want to forget.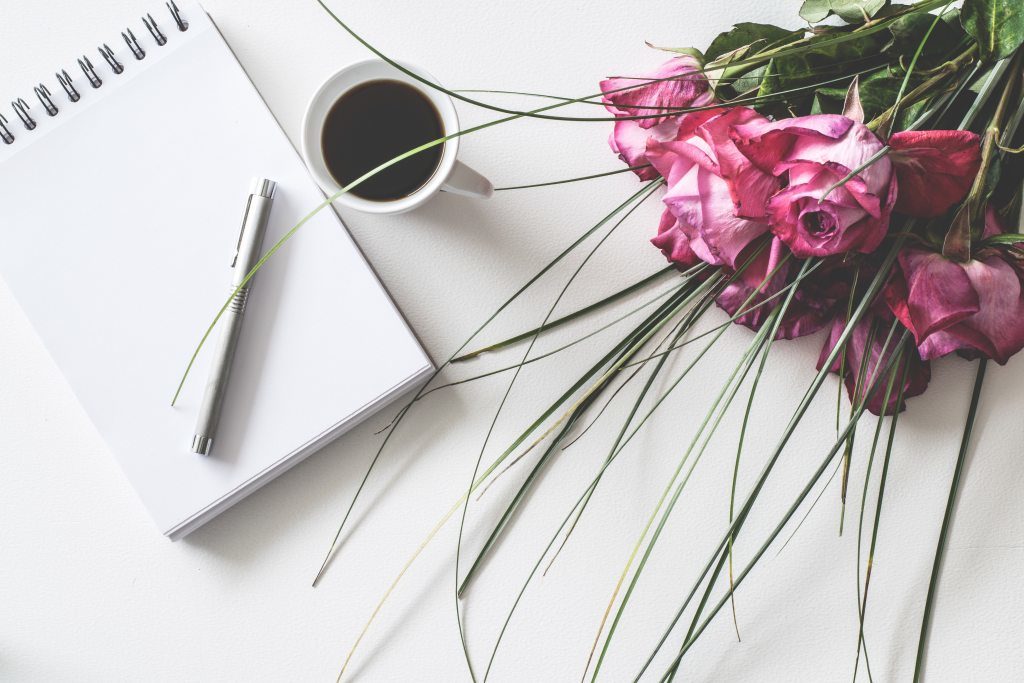 4. Prepare to answer questions
After the initial dust has started to slowly settle and you start discussing your engagement and future wedding with your friends and family, a lot of questions will arise.
Not only do they want to know every tiny detail of what happened before you gave your partner your "Yes", but also what your next plans are now. You don't have to have all (or even any) of the answers, but be prepared to get the same questions over and over.
Before I could even start to think about our engagement, let alone our wedding, questions like "When are you getting married? What kind of dress are you thinking? What is your colour theme? Are you planning a destination wedding?" and more came left and right.
Partly it is about their excitement of wanting to know more, but it is also about getting a picture of when, what and where. And in the end, it is a really fun thing to discuss. It can be a good thing to start bouncing off ideas and sharing your thoughts!
5. Don't rush the wedding
Finally, I think it is really important to remember to enjoy and savour the engagement.
To some, an engagement might just feel like a stepping stone towards the "real thing" – the wedding and marriage. But I think it is important to remember that the engagement in itself is a unique milestone in your relationship.
You go from dating or living together or however your relationship was before, to being engaged and having a fiance/fiancee.
It seems to be a common thing in many cultures to get within married a year or less of getting engaged. While that might work for some, I don't think there should be any norm. Not only because of the planning and the financial aspect of it but also as not to rush through the stage you are currently in.
Start thinking about the decisions that need to be made, make new traditions and don't forget to stop and enjoy the moment. After all, you're (most likely) only engaged once!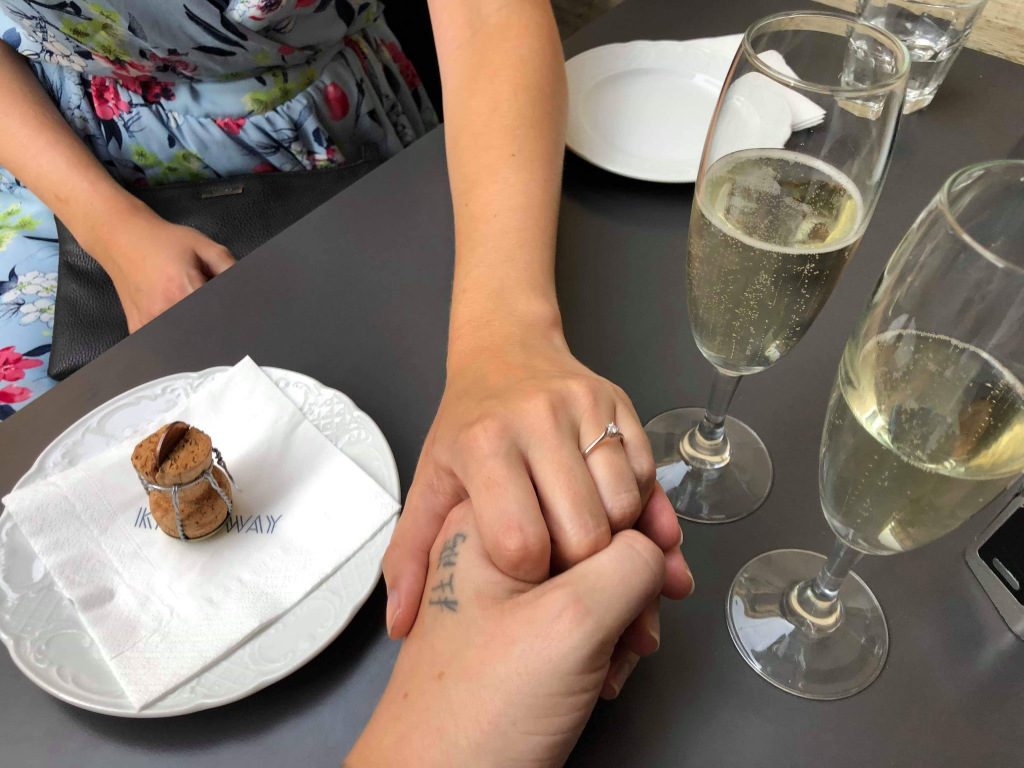 I hope my quick step-by-step on what to do once you're engaged can help some newly engaged couples. Just remember to enjoy this era of your relationship and that there is no right or wrong when it comes to what to do when you're engaged!
Want more wedding-related content?
Check out the Love section and Wedding tag at DineWineLove.