If you are newly engaged and wonder how to start planning a wedding, this guide is for you. This is a complete beginners guide to starting your wedding planning. Read on to learn more about how to set a budget for your wedding and how to start planning your wedding today!
How to start planning a wedding step-by-step
Set a budget

Decide on the guest list

Book a venue

Get inspiration

Finalise everything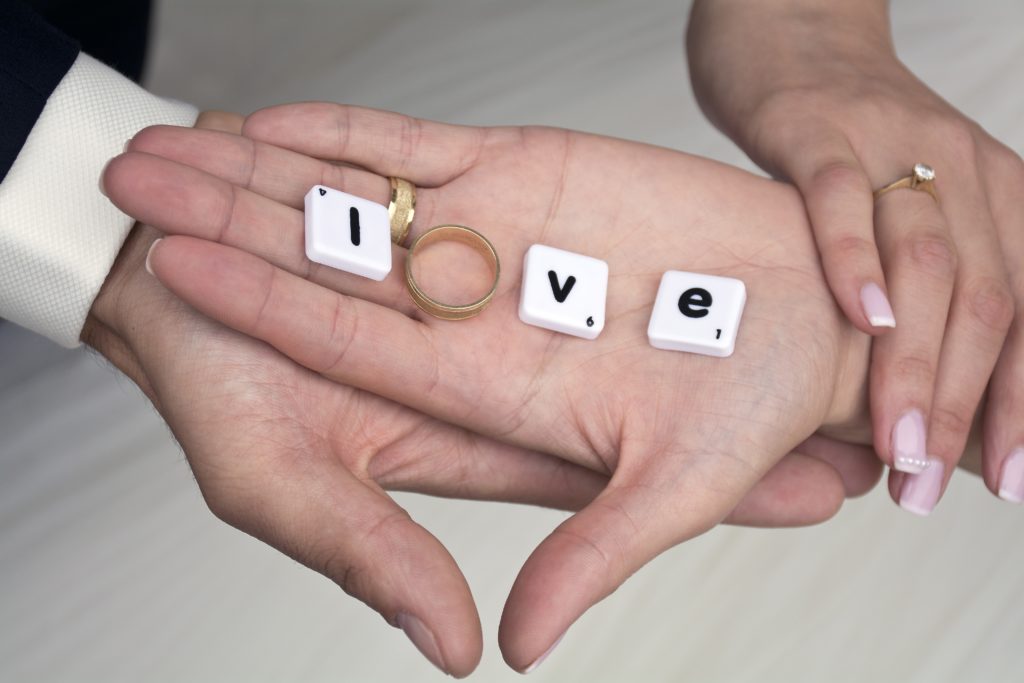 First things first: Do you want a big or small wedding?
Size matters; at least when you're planning a wedding.
When you are starting to plan a wedding, the size should be one of the first few things you decide on. By size, I am referring to the number of guests as well as the venue and overall experience of the day(s).
Either you can start with your budget and then decide on the guest list, or you can finalise the guest list first and then set the budget. Either way, these two points go very hand-in-hand. A lot of the prices you will be calculating will depend on the number of people who will be attending your wedding.
It is not as straightforward as saying that a small wedding is cheap and a big wedding is expensive, but, at the same time, it is a starting point. If you are looking for a budget wedding, you should definitely consider having a limited guest list.
Before you start contacting any vendors or ask for quotes, ask yourself this: "Do we want a small or big wedding?". Naturally, it is up to you to decide what you consider a small wedding and not. This might depend on the size of your family, your cultural background, your religion etc.
Once you have an idea of what the general size of your wedding will be like, you can jump into the specifics of setting a wedding budget and choosing a wedding guest list.
How to plan a wedding
Are you ready to start planning your wedding? Although this list won't go through the whole process in detail, I will describe four of the most important steps. After that, all the (fun) finalising comes into play!
1. Set a budget
In case you didn't already know: Weddings are expensive. As in, very expensive. The average UK wedding costs £25.000. The average Malta wedding costs €19.000 or more. And, of course, you will find weddings costing from £/€50.000 up to £/€100.000 or more.
Put simply: Weddings can be expensive.
I don't mean to scare you, but to make you think realistically when setting a budget. Sure, it is possible to have a €500 wedding, but then you have to be really smart about every choice you make.
Once you have set your budget – whether you want a €1000 wedding or a €500.000 wedding – you can start to plan and prioritise.
Setting a budget has two main parts:
Decide on the amount of money you want to spend

Decide on how you want to spend that money
Spend money on what is important for you
Let's say you want to spend €5000 on your wedding. Then, naturally, you won't be able to splurge €2500 on a wedding dress as there would simply not be enough for the remaining posts. But if the outfit is one of the most important posts for you (as a couple), you should prioritise getting enough money for that – and saving on other costs.
Think about what is important to you, and divide the money into the different posts.
If you want to spend a lot of money on a great photographer because you want beautiful photos to remember for the rest of your life, go for it. But if you don't really care much about the photos but instead want to wear a designer gown, get someone you know or a student to be the wedding photographer and splurge on that dress.
Where you want to spend and where you want to save is up to you.
Here are some of the posts you should consider and prioritise according to your wishes:
Venue
Food and drinks
Entertainment
Attire
Hair & make up
Photography and/or videotography
Transport
Flowers
Lighting
Other decorations
Wedding planner
Stationary
…and lots more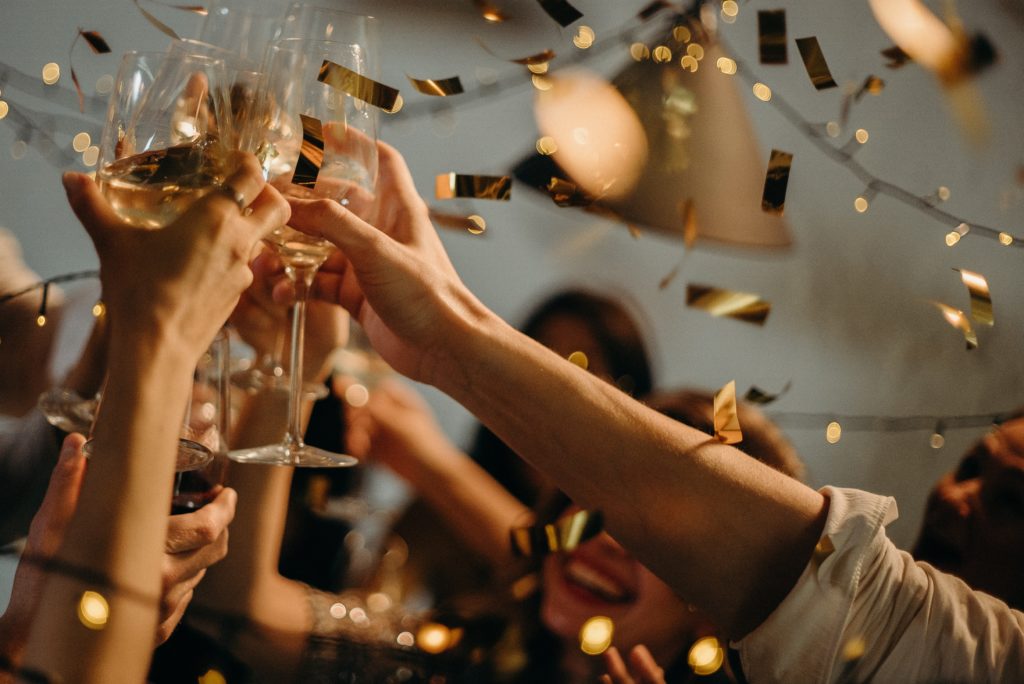 2. Decide on the guest list
As mentioned, the budget and the guest list go hand-in-hand. Deciding on a guest list early when planning a wedding is important for a lot of reasons, including the fact that you can:
Get quotes from vendors early on – venue, catering, bar etc will ask how many guests you will be having

Send out your save the date-cards and/or invitations early on, giving the guests time to plan

Start budgeting for an exact number of people from the start
So now that you know some benefits, let's look at the difficult part: actually narrowing down the guest list. This can be a tricky part, especially if you are planning a budget wedding, as you need to make some choices.
Tips on how to decide on your wedding guest list
There are several ways to make the call, so I will go through some different ways on how to decide who to invite to your wedding (and not). For even more tips, check out my guide on who to invite to a destination wedding.
Option 1: Start with the "must-have guests" and move downwards
This is how my fiancé and I narrowed down our guest list.
We started from the top and wrote down our "must-have guests" (close family and maid/man of honour).
Then we wrote a new list of our friends/family we really wanted to have there.
Finally, we wrote down some people in our lives whom it would be nice to have there, but that we aren't that close with anymore.
Basically, we ended up removing all of those "third-level" names from the list to keep it short enough. It might not be too easy to clearly define the different groups, but it's a good way to realise who your "must-have" guests are.
Option 2: Invite people who are part of your present and future
When starting to think about your close ones, it is normal that people that have been part of your past come to mind. It might be a friend you used to hang out with all the time in high school or a family member who was a big part of your life when you were young. But even though it can sound nice (and maybe compulsory) to invite them, you shouldn't do so blindly or out of obligation.
Even though these people have been part of your past, the important question to ask yourself is if they are a part of your current life (are you still in contact with them?) – and if they will be part of your future. You want to be able to look back at your wedding photos and still have a relationship with most of the people you invited way back when.
Option 3: Only invite people you both know
Another option that can help narrow down your guest list is to only invite people that both you and your significant other know. This is a really clever tip that I heard from a wedding podcast.
Especially if you are living abroad or have friends/family living abroad, there is a big chance your significant other haven't met them all.
This option can then be a good idea when planning a destination wedding. Since the day is about you two as a couple, an idea can be only to invite people who have met the both of you – together.
Option 4: Only invite +1s you know
Similar to the tip above, this is an idea you can use to decide if people should be allowed to bring +1s or not. If a lot of your friends and family have someone to bring, that can quickly increase the guest list count. Therefore, you can limit the invite to only including people you have met in person (for example). That way, you won't invite anyone to your wedding whom you haven't met before.
Check out more tips on how to decide who to invite to your wedding here!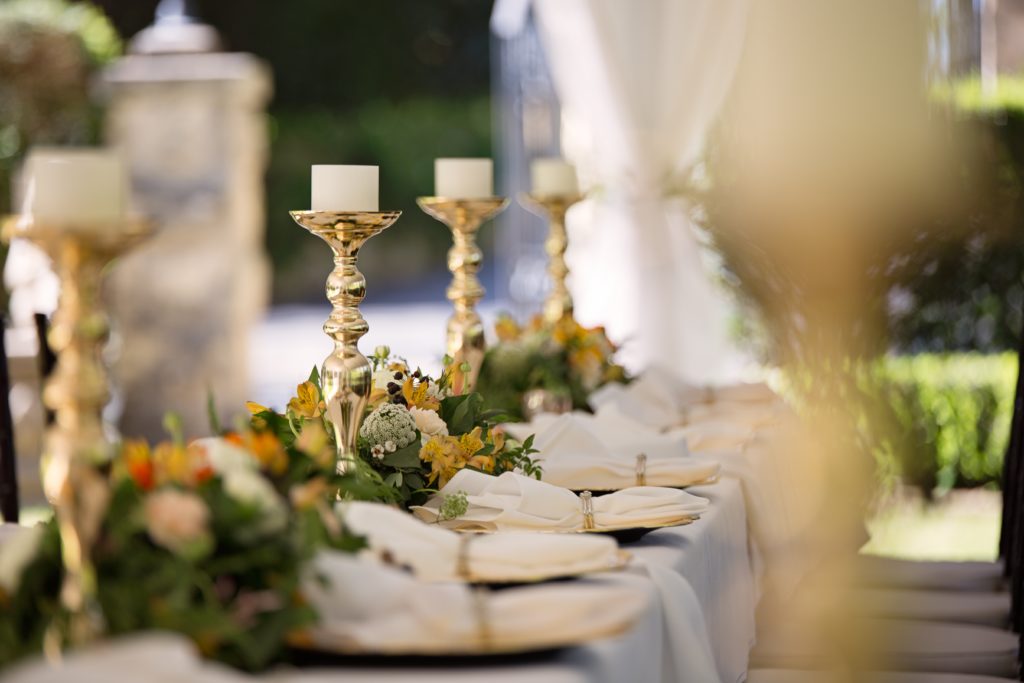 3. Book a venue
One of the most important things I have learned so far is that the first thing you should book for your wedding is the wedding venue. Having the venue as a starting point will make the rest of the planning a lot easier.
Once you have the venue you will be able to answer questions like:
When is my wedding going to be? (date and time)

Do I need catering or do I get food from the venue?

Do I need to provide things like chairs, cutlery, glasses etc?
A big mistake a lot of couples make is that they set a date first, and then start looking for a venue. Instead, you should start looking for venues (with some dates/months in mind) and see what you like and when they are available.
When talking to other vendors, one of the first things they will ask you is the date and venue. So once you have that sorted, you will be able to start booking other services you might need.
In addition, your wedding venue will probably be a large part of your budget. This is especially if catering and alcohol is handled by the venue. So it is good to have those prices set early on.
4. Get inspiration
Even though you might think that inspiration should be step 1 and that you should go straight to Pinterest after getting engaged (I know I am guilty of this), it can also be a rabbit hole.
Of course, you can have a browse online and check out some magazines right away, but it is a lot better to do once you actually have a budget set. Then you can start to look around for inspiration for your exact budget range and also get an idea of what you will afford to include (and not).
So once you have the main parts of your planning sorted, you can start to get lost in the many inspirational outlets out there:
Wedding magazines

Blogs

Podcasts etc.
Not only will you learn a lot from other people's weddings and ideas, but you can also start to get an idea of all the "little things" that needs planning.
5. Finalise everything
I have decided to call the final step "finalise everything", basically covering everything that is left. Of course, that is where the full-on planning begins. Sorry to disappoint you, but planning a wedding has a lot more to it than just five steps.
Once you've made some of the "biggest" choices (budget, guests and venue) there will still be a lot of things left to decide. An important first is, of course, the food. Then you have your outfits, your theme, photographer/videographer, flowers, stationary etc. If you think this sounds overwhelming, I would recommend hiring a wedding planner to help you out with the process.
The good thing is that once you have set your wedding budget and guest list, it will be so much easier to calculate everything.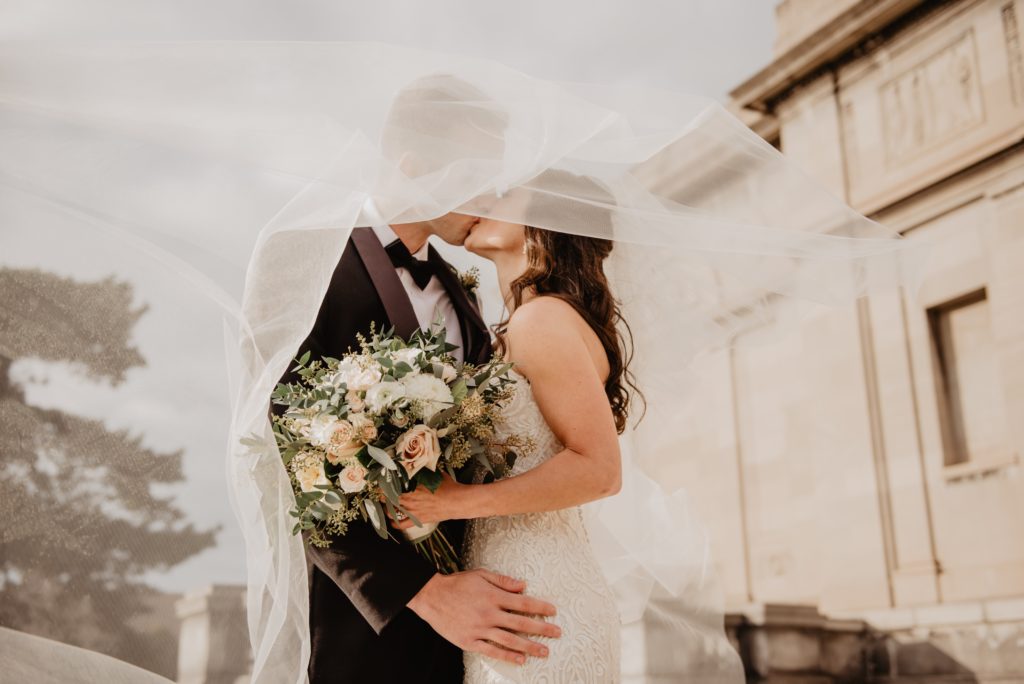 ---
Planning a Wedding FAQ
How to start planning a wedding?
Start the wedding planning process by getting an overview of what your wedding plans are and how many guests you want, then set a timeline for the planning.
How much does a wedding cost?
The cost of a wedding will depend on what kind of wedding you want. A budget wedding can be done for under €1000, but the average wedding will cost more than €15.000.
When should I start wedding planning?
There is no right or wrong answer on when to start planning a wedding. Some couples start planning immediately following the engagement while others take some time to enjoy being engaged before thinking about the next step.
How long does it take to plan a wedding?
It is normal to spend a year on wedding planning. You can plan a wedding in 6 months or less, but vendors might already be booked by then. Try off-season months or a weekday if you are short on time (and/or money).
How can I plan a budget wedding?
The most important thing is to set a budget as soon as possible and to plan well from the very start. If you want a budget wedding, you should consider not inviting too many guests.
What is the first step in planning a wedding?
Start by setting a wedding budget before planning any of the details of your wedding.
Want more wedding-related content?
Check out the Love section and Wedding tag at DineWineLove.