Have you ever dreamt of having a destination wedding in a beautiful but unique location? In this guide, I will share tips on how to plan a destination wedding in Madeira.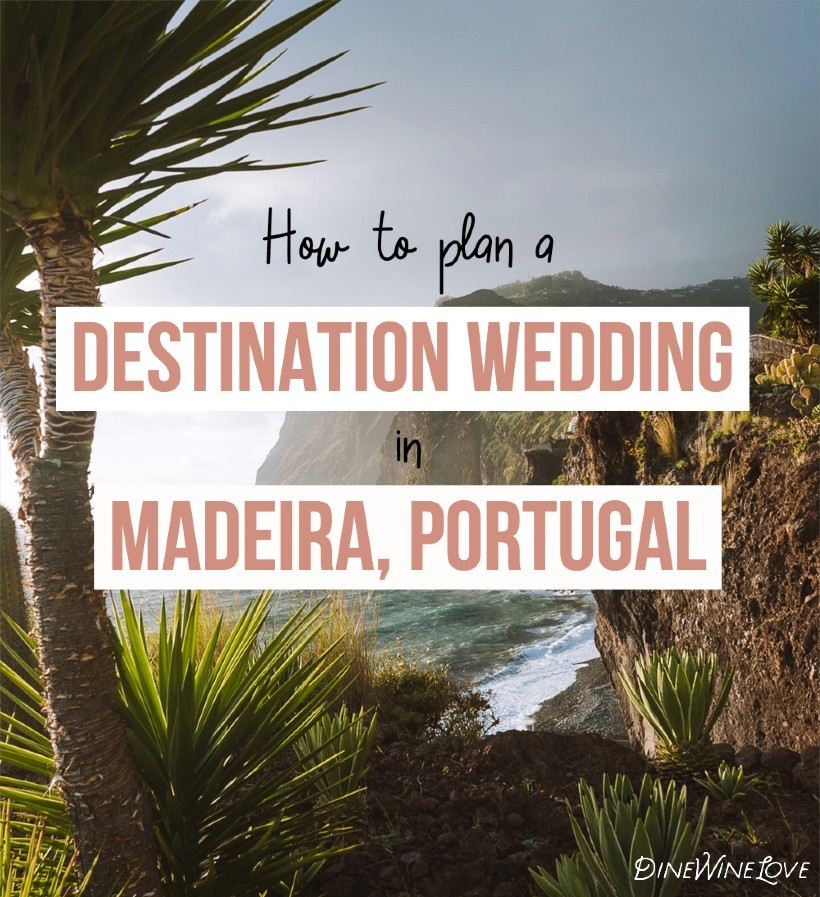 When I got engaged, I started to go through the steps of my what to do once you're engaged list. One big decision to make, that people will start asking about right away, is where the wedding will be held. Picking a venue is not an easy task, but even before that, you have to decide on the city (and country). Especially if you are living abroad and have friends and family all over the world, it might not be as simple to decide on the destination.
My fiancé and I quickly realised that we will have a destination wedding. The wedding might be held where we live, but in the end, we will have a lot of guests travelling to it – as we live abroad. And starting to look at destinations, I realised how many great options there were available.
There are many popular destination wedding countries, including Italy and France. As I haven't gotten married nor planned our wedding yet, I want to get some insight from people who have had a destination wedding already. Therefore I am so happy I got some help from Edyta in this post. Here you will get to explore a lesser-known wedding destination; the beautiful Madeira.
Planning a destination wedding in Madeira
Planning a Destination Wedding in Madeira, Details

Country: Portugal
Keywords: Unique, budget-friendly, breathtaking
Interviewee: Edyta
Madeira is a small island located southwest of Portugal, in the north Atlantic Ocean. The archipelago of Madeira (Autonomous Region of Madeira) includes the islands of Madeira and Porto Santo, as well as the Desertas.
Madeira is a great and unique spot for a destination wedding. In addition, it can be a great choice for a budget destination wedding. When I came across Edyta, I knew I wanted to share her wedding story and her tips on how to plan a destination wedding in Madeira.
Edyta got married in Madeira in 2017. Shortly after, she started her blog Say Yes to Madeira. Here she shares tips, presents venues and inspires other couples to elope and get married in Madeira or Porto Santo, Portugal. I asked her some questions to learn some more about planning a destination wedding in Madeira.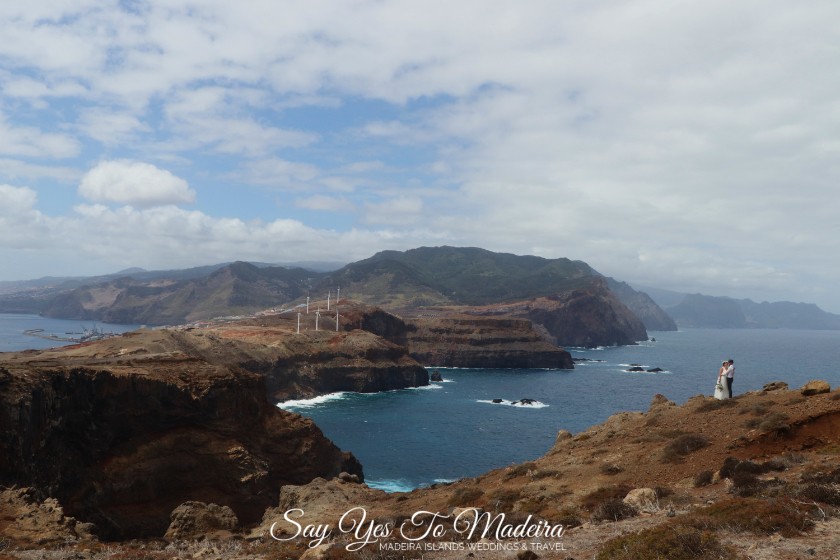 How did you end up deciding on Madeira as your wedding destination?
A part of my husband's family lives on the island and that's how I came to Madeira for the first time. I immediately fell in love with the place. The beauty of Madeira is overwhelming. It is a great place to visit if you are planning to hike, relax, explore the nature… but as we learnt later, it is also a great place to elope or organize a destination wedding.
We were thrilled to see the big choice of quality wedding suppliers, planners, venues, photographers, florists… It is very easy to organize a wedding in Madeira.
Did you consider any other destinations than Madeira?
Yes, for a short while, but Madeira Island won, hands down. Organizing a big traditional wedding in Poland was one of the alternatives. We also shortly considered getting married in the Netherlands… Ultimately we both decided none of these options would be as unforgettable as Madeira.
What makes Madeira unique, compared to other popular destinations?
The ease of arranging formalities… A big choice of venues for all budgets, delicious food, great weather. It is also a perfect place for any scenic photo shoots. There are many amazing wedding photographers who will make sure you get amazing wedding pictures everyone will want to see!
I immediately fell in love with the place.

Edyta from Say yes to Madeira
What are your best tips when planning a destination wedding?
Contact a reliable, experienced wedding planner from day one. S/he will guide you through the process, find you a dream venue, arrange your paperwork, negotiate the best prices… And you can only focus on the exciting parts of your wedding preparations.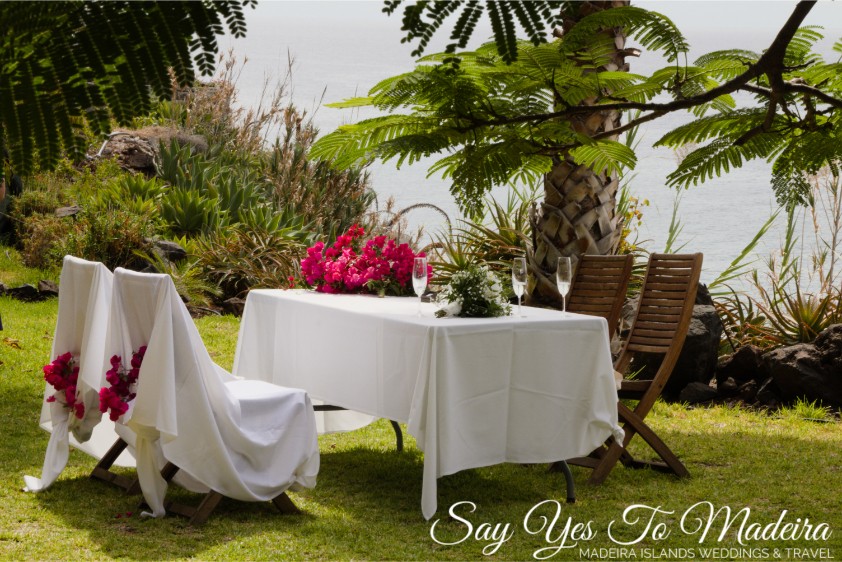 What would you say is the biggest challenge when planning a destination wedding?
The fact that you have a baggage limit when flying to your destination. You have to purchase most of the things online or locally, as you can not bring too many things with you.
But looking at the bright side – during a destination wedding, you should collect memories, not material things.

Edyta
What was your favourite part of your wedding?
The look on my husband's face when he saw me walking down the aisle. But I also loved the fact that I was there with my parents and the closest family and seeing that they loved the island just like I do.
Could you give some information about how long it took to plan the wedding and your wedding budget?
It might surprise you, but the formalities can be arranged in less than a week. If you want to get married on a Saturday, some of the best venues and photographers may already be booked. But if you are flexible with regard to the date and place, you might also find a nice venue on very short notice. This makes Madeira great for last-minute elopements.
We did not really have a budget, we just (wisely) followed our hearts. When it comes to costs, a wedding on Madeira can cost much less than a similar wedding in other European countries. If you have a small budget, you can choose restaurants charging less than 30-40 EUR per person.
There is also a unique, secluded place by the ocean, where you can only get by boat or using a cable car, and this venue is extremely affordable. I attended an elopement wedding there recently, took some pictures and very soon I will describe the place in detail on my blog. It is a truly unique, off-the-beaten-path venue, which would be impossible to find anywhere else in the world.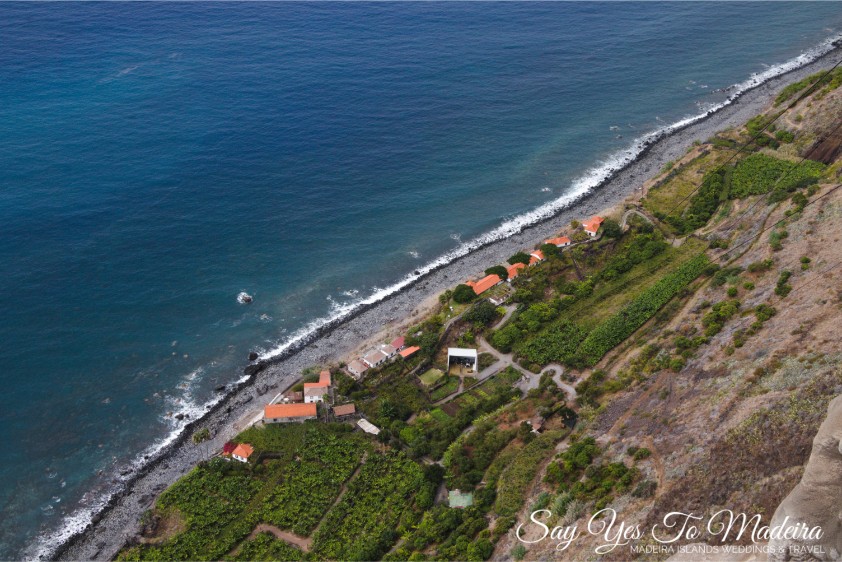 ---
Thanks to Edyta for sharing some tips and tricks on having a destination wedding in Madeira and for sharing some of her stunning photos.
For more posts about wedding planning and the likes, make sure to check out the Wedding section at DineWineLove.