Looking to get married and need some tips on how to approach it all? Read my list of wedding decisions you should approach and discuss as a couple!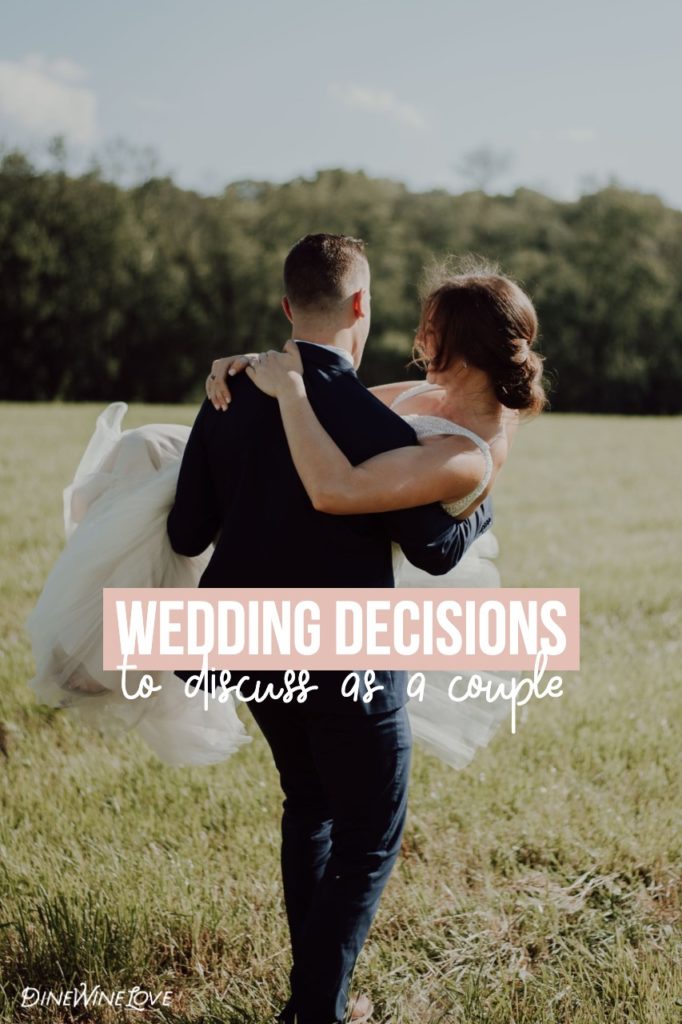 It's been almost a year since I got engaged. Although we have not planned anything for this year (which I am happy for now with COVID-19), we have spent a lot of time researching and discussing our upcoming wedding.
Getting married definitely isn't something to take lightly. It's a big decision that should be for the rest of your life, and there's plenty to discuss before you're married too. There are lots of different ways to get married, and various wedding issues that can crop up before you get anywhere near the altar (or any other equivalent).
One of the most important things to remember is that getting married is about becoming a team and doing things as a couple. To start this journey off on the right foot, you should make sure that you approach some of the most important wedding decisions together.
Whether to Get Married
Are you planning to propose but you have no idea what the answer is going to be? Chances are, it's not the right time for a big proposal. While a proposal can be a surprise, the answer you get should ideally not be too much of a surprise.
Before proposing, you should have a good idea that you both want to get married – and to each other. Whether to get married is something that you should discuss with each other, if not with a serious conversation then at least by bringing it up once or twice.
The Ring (and Proposal)
Not every engagement needs an engagement ring. However, if there's going to be one, it's worth talking about it before making a purchase. Everyone has different tastes, and it's not always easy to know what people like. Take a look at a jewellery site together to browse different styles.
You might pick out a ring before proposing, but a proposal doesn't have to have a ring. It could be something that you do together after a proposal. Also think about if you want a ring too. If your partner didn't get a ring for him/herself too, once you've been proposed to, a fun idea can be to propose back.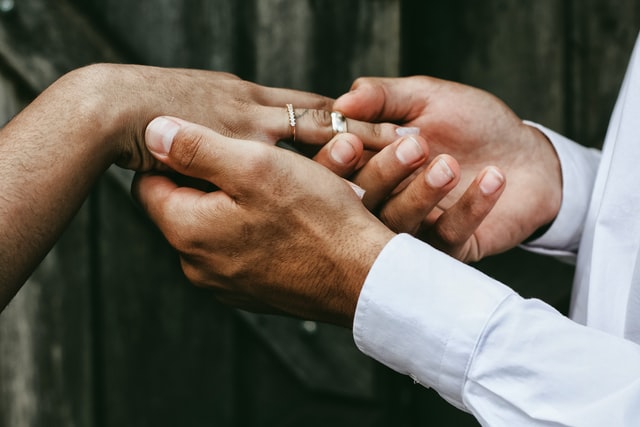 How to Get Married
There are lots of ways to have a wedding or to not really have a wedding at all. You could have a big wedding with hundreds of guests or an intimate one. Most people now use the word "elopement" to describe a small, intimate ceremony. It's often an adventurous or destination wedding, allowing you to really do something different.
Before getting married, you should discuss what sort of wedding you want and what your ceremony and reception (if you have one) will look like. Start the wedding planning and set a budget.
In the wedding planning, it is easy to get caught up and compare with other people's weddings and society standards. But just remember that the wedding should only be about you two as a couple and that you can celebrate it however big or small you like. But of course, realistically the budget plays a big role here.
Funding the Wedding
Money can be a tricky subject to approach when it comes to weddings. Once upon a time, the bride's family would have paid for the wedding. However, that has become less and less common and doesn't even make sense for same-sex marriages.
Both sets of parents might still contribute, but the couple tends to take on the majority of the expenses. So it's important to discuss how much you want to spend and where the money will come from for your wedding.
If you're thinking of getting married, approach big wedding decisions as a team to be sure you're on the same page.
Good luck!
---
Want more wedding-related content?
Check out the Love and Wedding sections at DineWineLove.