Are you looking to shoot some stunning engagement photos or wedding pictures in Malta? There are lots of beautiful locations to choose from!
What are the best locations for engagement or pre-wedding photos in Malta?
Click on any of the spots above to jump to that section, or keep scrolling for the full guide!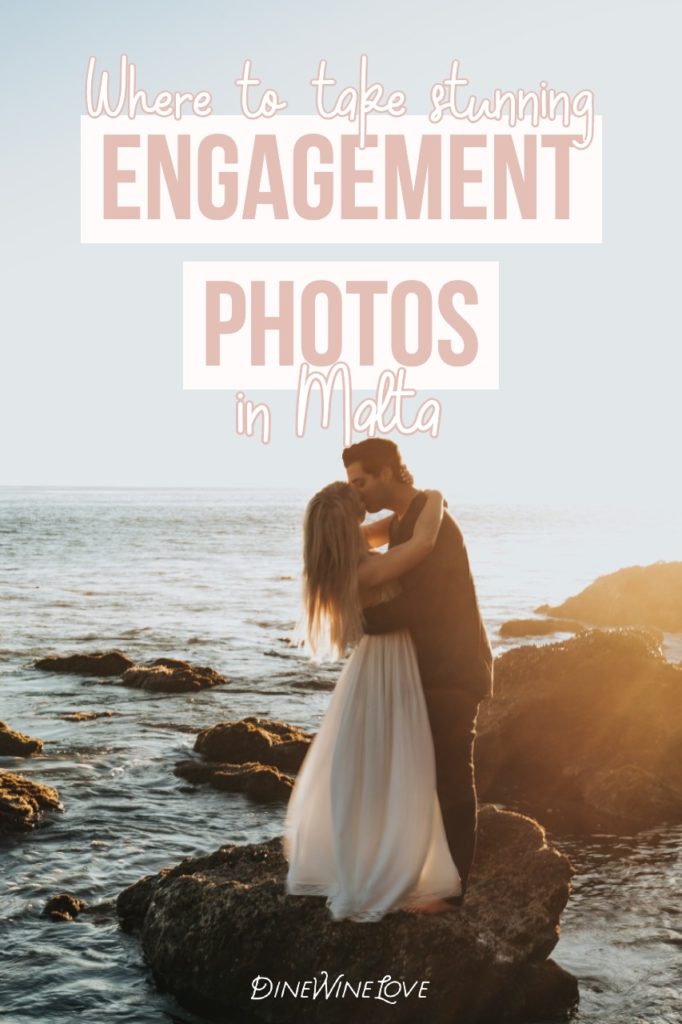 Background story: my engagement
In 2019, I got engaged. Back then I wrote a post about what to do once you're engaged and photography wasn't really something that came to mind. We have some photos from the day we got engaged but never thought much about getting some professional engagement photos done.
But when we decided to move from Malta, that all changed. Malta will always be the country where we got engaged and I wanted to have some proper photos to look back at. So when our friend offered to do a shoot with us, I got really excited. And after researching some locations and inspiration, I wanted to share my findings.
---
7 location ideas for engagement photos or wedding pictures in Malta
If you are not sure where to take wedding photos in Malta, check out my top ideas below.
1. Valletta
An obvious favourite. Valletta is Malta's beautiful capital that just happens to be my favourite on the island (and where I got engaged). The city is full of grand architecture and narrow streets that make a great backdrop.
You can find great spots all over the city, but the following are some of my absolute favourites.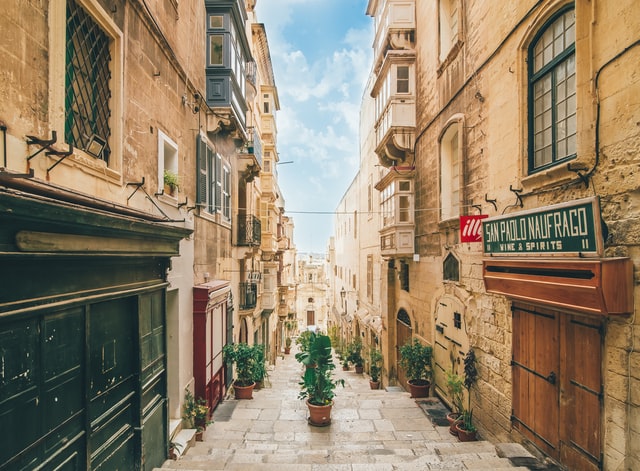 2. Upper Barrakka Gardens
This Valletta garden is filled with beautiful flowers, big arches and a panoramic view of the Grand Harbour. Get engagement photos overlooking the Three Cities or with colourful florals in the background. Aim for daytime bliss or evening sunset to get the best light.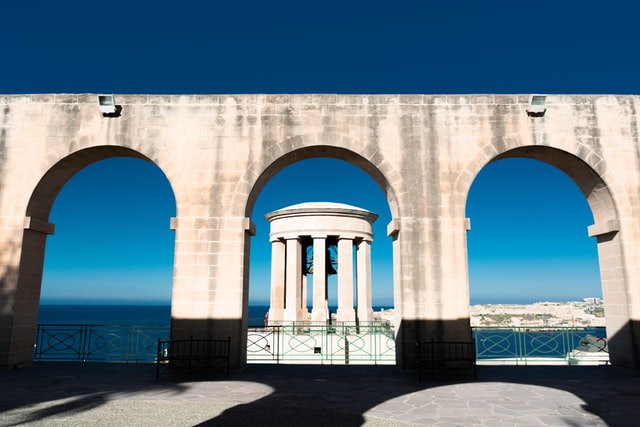 3. Bridge Bar
Bridge Bar in Valletta is another great spot to check out for your engagement or wedding photos in Malta. The bar itself is a lively place with live jazz at night, but in the daytime, you can take advantage of the long set of stairs and the romantic bridge.
4. Strait Street
There are many historic and unique streets in Valletta, and Strait Street is definitely one of them! Along this street, you'll find bars and restaurants opening up in the afternoon and evening. Many of them have colourful doors and beautiful decor you can use to make your engagement photos pop.
5. Mdina
Mdina is another beautiful and historic city in Malta. This small city is a quick one to stroll around and discover. But even a small walk can give you many beautiful photography backdrops here. Like Valletta, this Silent City has traditional Maltese houses with colourful doors and flowers.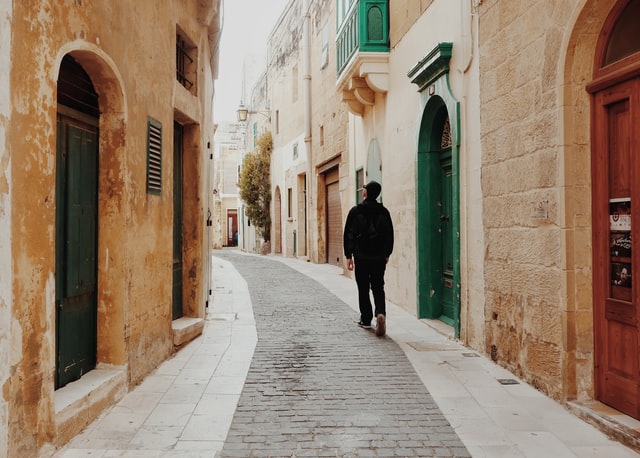 6. Gozo
If you live in Gozo or want to take a day trip to get some photos done, there are many beautiful photo locations to explore. Whenever I travel to Gozo I am amazed by the nature and colours that you won't find everywhere in Malta.
I recently discovered a new favourite that would be a perfect spot for engagement photos. Villa Rundle Gardens in Victoria is a beautiful park with lots of colourful flowers, beautiful pathways and fountains. I recommend starting there and then exploring what else can be found around the island.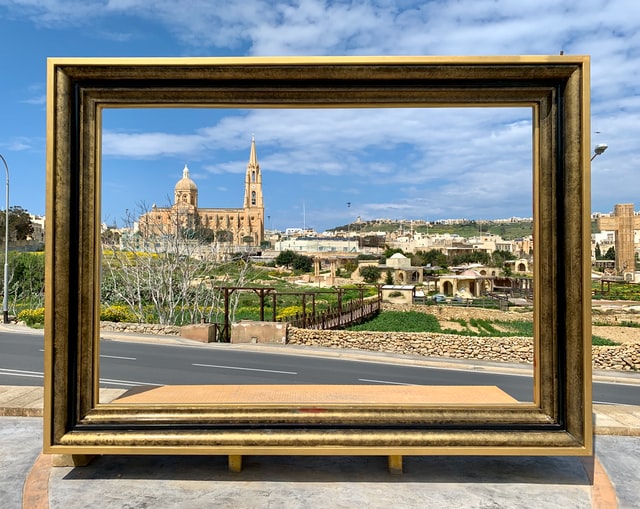 7. Your favourite spots
Do you have a favourite city in Malta or maybe a favourite restaurant where you had your first date? Encapsulate the memory of it by shooting some engagement photos there! After all, the photos are meant to capture your love as a couple. What is more special than taking them at places you genuinely visit together and love?
---
How to plan your engagement photos
The location(s) is one thing, but there is also a lot more to plan if you want some great engagement or wedding photos in Malta. Normally, your photographer will be able to help out with the details (after all, they're the experts). But it is still good to be prepared in advance to ensure you are happy with the result.
Location(s)

Outfit(s)

Theme and inspiration
What should you wear in your engagement photos?
If you are looking to shoot your wedding photos in Malta, the outfit is pretty obvious. But if you are looking for a pre-wedding or engagement photo shoot, you might be unsure of what to wear.
In the end, it is only up to you as a couple. When researching and gathering inspiration, I noticed that some couples took very formal engagement photos wearing a suit, dress, heels etc. Other couples might be more casual and want an everyday comfortable look.
My biggest advice is to wear what you feel comfortable in. You want the photos to look natural and nice, and then comfort is always key. You can dress up if you want a nicer outfit on than normal, but don't wear uncomfortable shoes just because you think they look good on camera.
I would also recommend coordinating the outfit style and colours with your partner. Contrasts can be just as nice as a coordinated outfit, but make sure it is slightly planned in advance and not totally random. Also think about if you want to bring a change of outfit or just use the same clothes for all photos.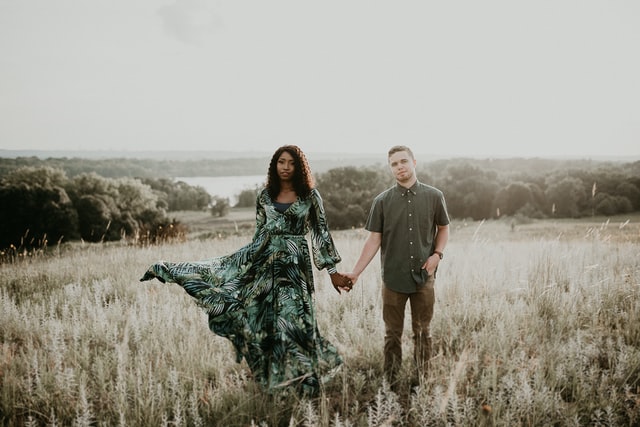 How do you want your engagement photos to look?
Related to both the outfit and location of your photos, is the overall "theme". You don't need to have a full-on theme with props and costumes (although you could if you wish), but you should have some kind of idea of how you want the feeling of the photos to be. Search for inspiration on blogs and Pinterest and see what you like (and don't like) so you can show your photographer what your end goal is.
Some keywords I noted down for our photos were casual, candid and happy. I do not want super posed or formal photographs, as that didn't feel right for us. You can see some of my inspiration photos from my Pinterest board.
Same as with the outfits, it is up to you how you want your engagement photos to look. In the end, they should showcase you as a couple, so try to think and do what feels natural to you. Do you like to play around and act goofy, or do you prefer to be more formal and posed?
As long as you feel comfortable in front of the camera and have fun, the photos will turn out great. Try to take a casual approach where you don't focus too much on the camera itself and the photos being snapped. Instead, focus on your partner and get some natural photos of how you are together.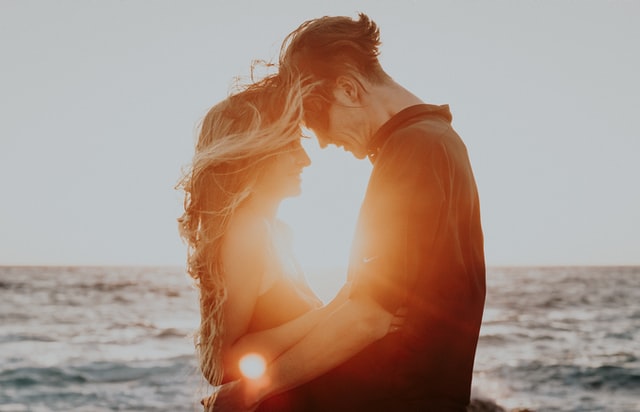 ---
Some questions to ask yourself to help you plan your engagement photoshoot in Malta
Location: Do you want the photos to be taken outside or inside?

Location: Do you want a colourful or plain background?

Outfit: Do you want a dressed up or casual outfit?

Theme: Do you want candid or posed photos?

Theme: Do you have any specific theme in mind for the photos/colours/props etc?
Good luck!
---
Want more wedding-related content?
Check out the Love and Wedding section at DineWineLove.