One of my favourite things about Malta is the grand variety of (affordable) restaurants serving up scrumptious food and drinks. A perfect Saturday for me is spending the whole day visiting favourite spots to indulge in favourite nibbles and cocktails. Or better yet, find a hidden gem that offers surprising new favourites.
So when we adopted our dog, I immediately started checking out which places we could bring him (and not). Luckily, Malta is in general very pet-friendly. We have rarely gotten a 'no' when asking if we could bring him with us, and a lot of places advertise as "pet-friendly". Here, you will find a list of my current favourite dog friendly restaurants Malta.
Naar Restobar, St Julians
I don't know any Malta restaurant more dog-friendly than Naar. Being such a great spot for everything from an after-work to a weekend brunch or any-day dinner, I was so happy to learn that dogs were allowed too. Naar is an open-space venue where our dog can easily lie down next to our table.
But the best part is that this restaurant really knows how to make a pooch happy. Not only do we always get a water bowl right away, but they have their own dog menu! On it, you will find homemade dog-treats in several different flavours. No matter if your dog prefers peanut butter or meat, s/he will be sure to enjoy some hours at Naar!
Naar Restobar Details

Where: 1 Triq Censu Tabone, St Julians
Opening hours: Monday and Tuesday 11am-4pm, Wednesday to Friday 12pm-4pm and 5pm-10pm, Saturday 10am-4pm and 5pm-10pm, Sunday 10am-6pm
Website: https://naarmalta.com/
Contact: 2137 3412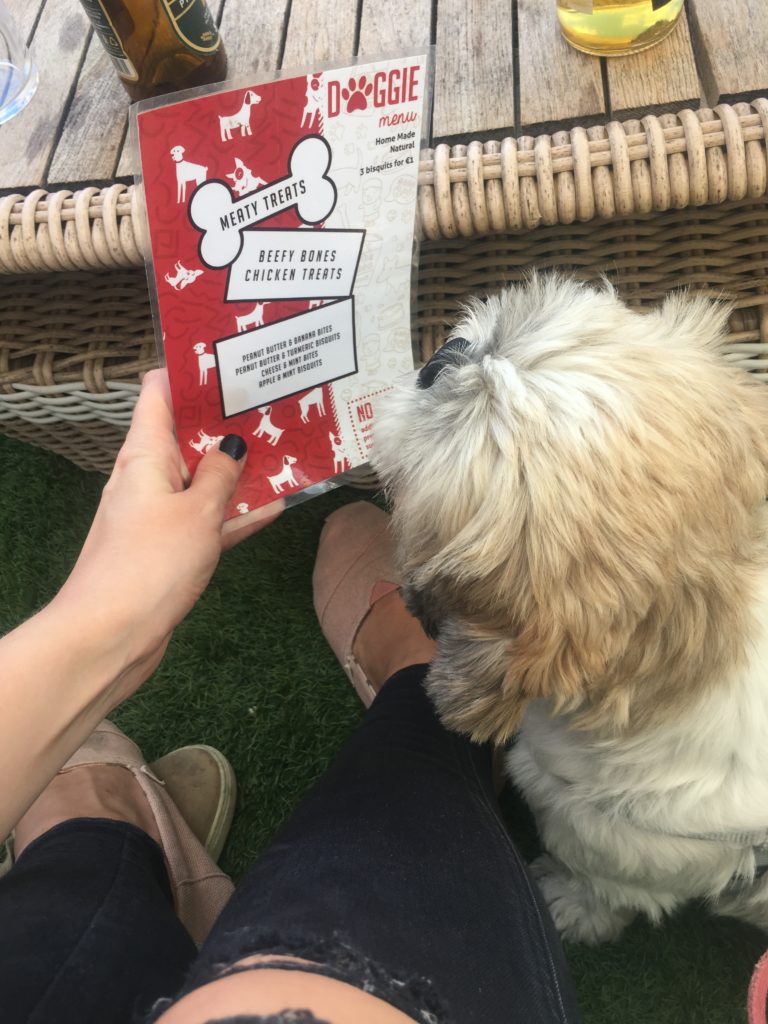 The Black Sheep, Sliema
Another spot where our dog has definitely been spoilt is at Black Sheep in Sliema. It's a great restaurant and bar, and one of my favourite spots to bring visitors as everyone is bound to find something they like. Luckily, Bo (our dog) can tag along too, and join both if we end up seated outside or inside. He is always served water right away, but has also gotten some naughty treats including a very large plate of bacon. Needless to say, it's a great time for the whole gang!
The Black Sheep Details

Where: 55 Triq Ix – Xatt, Sliema
Opening hours: Monday to Sunday, 10am-2/3/4am
Contact: 9975 5571
KuYa Asian Pub, St Julians
KuYa might be a small, basement bar/restaurant, but it is still able to fit a small dog or two. This might be the least "pet-friendly" restaurant on the list in terms of size, but I am just so happy to be able to bring Bo here. Easily my favourite restaurant in Malta, it's somewhere we keep going back to. We enjoy the Bao Buns and beer, while Bo sleeps listening to the relaxing background music.
KuYa Asian Pub Details

Where: 2 Triq Ross, St Julians
Opening hours: Monday to Saturday, 11:30am-3pm and 6pm-11pm
Website: http://www.kuyamalta.com/
Contact: 2713 6517
Sciacca Grill, Valletta / St Julians
Sciacca is another favourite restaurant of mine, and maybe the "fanciest" one on the list. Therefore, I was pleasantly surprised when we were allowed to bring Bo along for our dinner reservation without hesitation.
The meat and wine selection here always results in an amazing meal. The open-space restaurant allows for comfort – not only for us, but also Bo who can tuck in under the booth table or on a blanket on the floor. They even have some fold-out water bowls on hand, all ready for their four-legged guests.
Sciacca Restaurant Malta, Details

Where: South St, Valletta andTriq Santu Wistin, St Julians
Opening hours: Monday to Saturday, 12pm-3:30pm and 6pm-10:30pm (Valletta) / 6pm-11pm (St Julians)
Website: http://sciaccamalta.com/
Contact: 2123 7222 / 2133 1310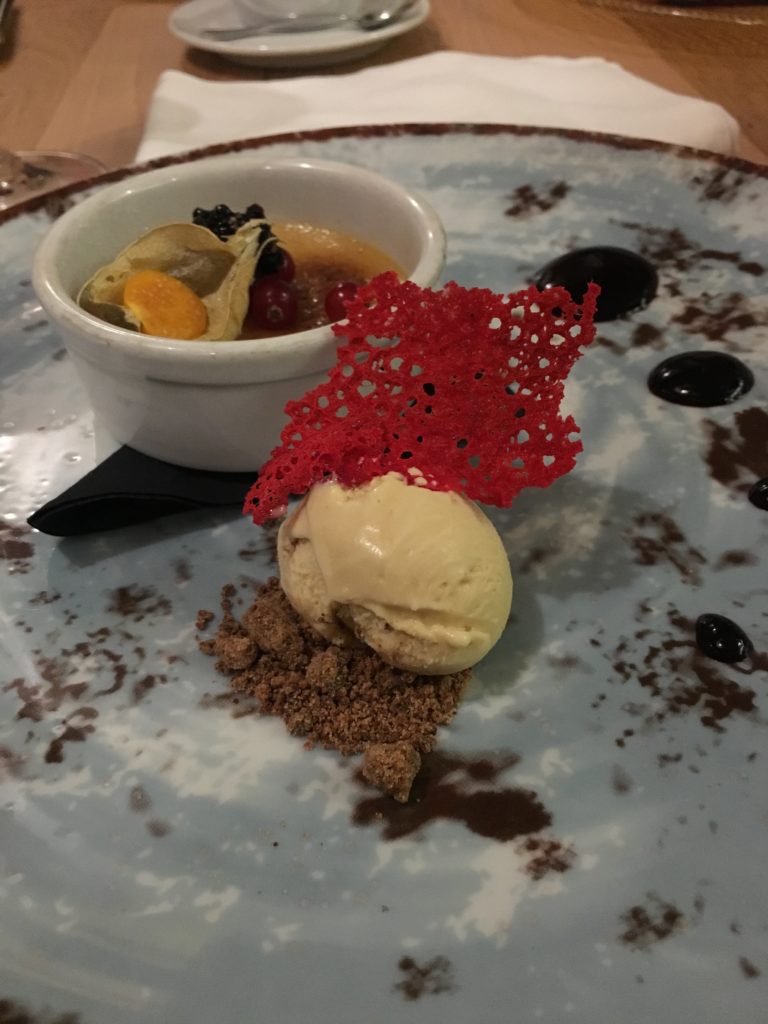 The Smokehouse, Gzira
Similar to Black Sheep, Smokehouse is a weekend-favourite for a nice drink (their rhubarb cider is amazing), nibble and good company. And that company normally includes little Bo, who gets attention from both us and the employees. Last time, we even got a nice little discount on our bill – to spend on a treat for Bo, courtesy of our lovely waitress. No matter if we wanna sit in- or outside, our dog is welcome to join.
Il Gabbiano, Gozo
The last restaurant on my list of favourite dog-friendly restaurants in Malta is actually not a Malta restaurant, but a Gozo joker. Il Gabbiano in Marsalforn is a wonderful pearl located right next to the glistening sea. Here you can get the freshest fish in the perfect environment to enjoy it. The food is amazing, but what makes this restaurant such a unique spot, are the dogs running around.
That's right – not only is this a restaurant where you can bring your dog along, but there are (normally) already dogs there! The owner has quite a few Shih Tzu's who either run around greeting the guests or relax inside. Our little Shih Tzu is not sure how he feels about them, but I love it!
Il Gabbiano Restaurant Details

Opening hours: Wednesday to Monday, 11:30am-11pm
Contact: 2155 4040
Where: Saint Mary St, Zebbug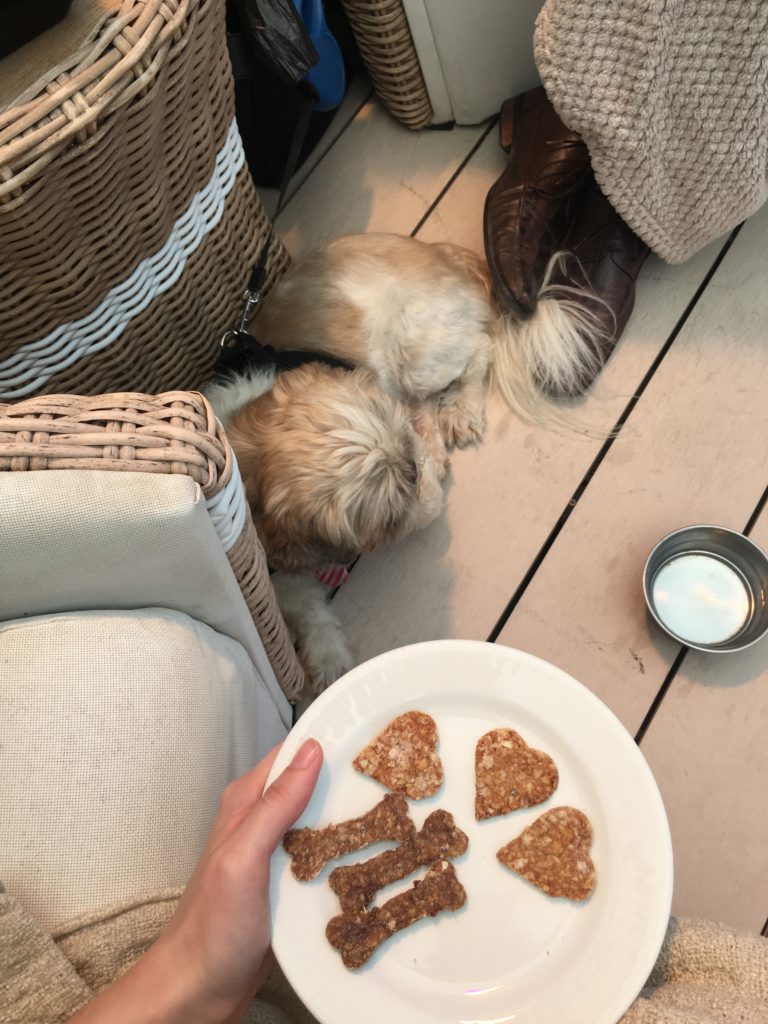 ---
Concluding Questions Regarding Malta Dog-Friendly Restaurants
What is the best dog friendly restaurants Malta?
Naar Restobar, St Julians
The Black Sheep, Sliema
KuYa Asian Pub, St Julians
Sciacca Grill, Valletta and St Julians
The Smokehouse, Gzira
Il Gabbiano, Gozo
Above you will find a list of five amazing Malta restaurants and one Gozo restaurant that allows for dogs to join in on the fun. These are my current favourites obviously not only based on the fact that they allow for dogs, but that they serve up some amazing dishes and drinks. As you might notice, the restaurants are located in the St Julians/Sliema/Gzira area, simply because this is where we normally go for a meal or drink nearby. Of course, there are many more that could be added to the list.
Should I bring my dog with me to restaurants?
As is also quite obvious from this post, we have brought our dog Bo with us to quite a few places after adopting him. That doesn't mean you should start bringing your dog if you normally don't. We started bringing Bo for two reasons: First of all, he had a lot of separation anxiety after the adoption. We are working on it and do leave him alone from time to time, but never for too long.
And secondly, Bo is a very good "pub-dog". He likes to come with us, and when we sit down, he simply lies down and sleeps. Bo doesn't mind the chatter or people around him, nor the smell of food at the table. He is just happy to not be alone. I know that some dogs might be very different from this, and therefore a lot better off home alone without any issues. All I can say is that if you want to bring your dog, it is rarely an issue. Book in advance and check to make sure!
What is a dog-friendly restaurant?
Depending on the restaurant and country, "pet-friendly" can have different meanings. Most dog-friendly restaurants will have an outside area that is not fully enclosed, where you can sit and enjoy a meal with your dog. Malta certainly has a lot of great places offering outside seating and here there is hardly ever any issue with having our dog sit by us.
A lot of pet-friendly restaurants, especially the ones advertising as such, also allow for dogs to come inside and sit – so you won't be restricted to sitting outside only. In my opinion, the best dog-friendly restaurants in Malta are the ones that not only allow dogs but actually cater to them. A dog-friendly restaurant should have enough space between the tables for a dog to actually fit and relax without being in the way. And of course, being served a bowl of water (without having to ask) or even a treat doesn't hurt!