Are you looking to adopt a cat or a dog from a Malta shelter? Then learn more about animal adoptions and shelters in Malta from my guide and interview!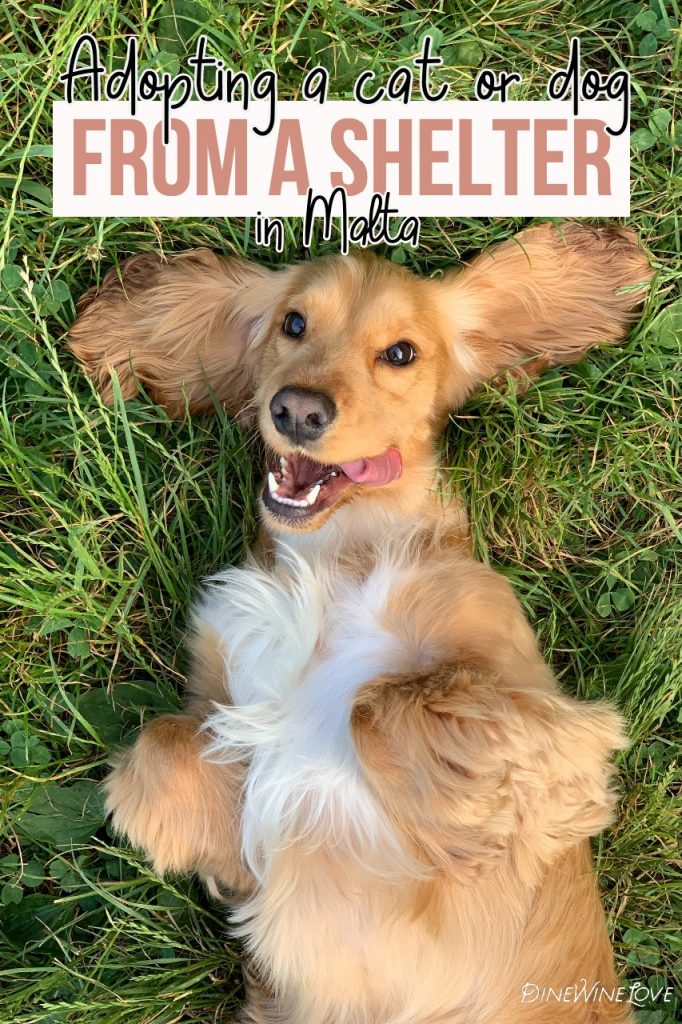 One of my first blog posts was about How to Adopt a Dog in Malta. It's a general start but doesn't go into too much details specifically on adopting a cat or dog from a shelter. Therefore, I wanted to get back to the topic with some more information on adopting animals in Malta.
Even though we visited some Malta shelters in the process, my fiancé and I ended up going for a private adoption for our dog. Therefore, I wanted to bring in some experts on the topic of adoptions from an animal shelter in Malta!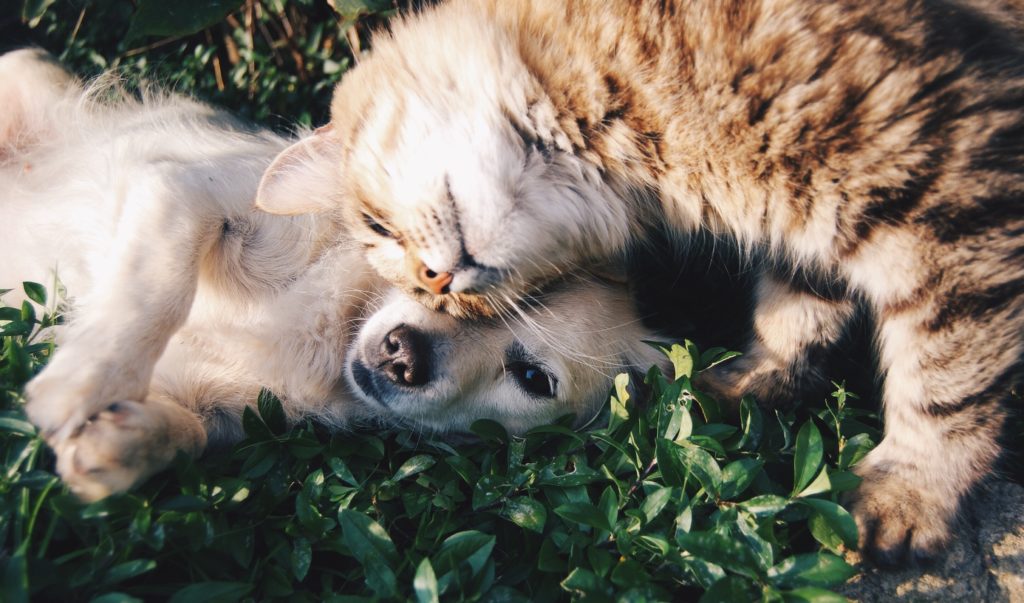 Adopting From a Malta Shelter Q&A
Below you will find some of my questions about adopting from a shelter, with answers from Mark from Noah's Ark Malta and Sylvia from Island Sanctuary Malta. In addition, I (Anita) have shared my thoughts from our experience.
What is the process of adoption at your Malta shelter?
Sub-question: How long does it normally take from when someone first shows interest until they have successfully adopted a pet?
Mark: We are not a "take away". We invite people to see our dogs and make their choice, with our guidance. If we consider the potential new owners suitable they are then asked to visit a couple of times and interact with the dog. We of course monitor this. It is usually about 3 weeks between them choosing a dog and finally adopting it. The dog is then taken on a week's trial period before concluding the transfer. There are of course exceptions where a dog may be homed sooner.
Sylvia: This normally starts with an 'interview' so we can match the right dog to the right family. Then 3 visits follow. The new owner is encouraged to take the dog for a walk on the first 2 occasions, and for a visit at their prospective home. If needs be, the process will take even longer – it's anything from 2 weeks to 2 months. If it's somebody who has already adopted a dog from us, it takes less obviously.
Anita: This is one of the things I have mentioned as a difference between a private adoption vs adopting from a shelter. It is really great that the shelters in Malta are thorough in their process and choosing the perfect match for both parties. But it is worth noting that for a private adoption, normally there won't be as many steps/weeks involved.
In our case, we got contacted on Facebook regarding the dog up for adoption. We met him on a Thursday afternoon and decided to take him the following day. It was a quick – and somewhat naive – process that in hindsight should have been more thorough.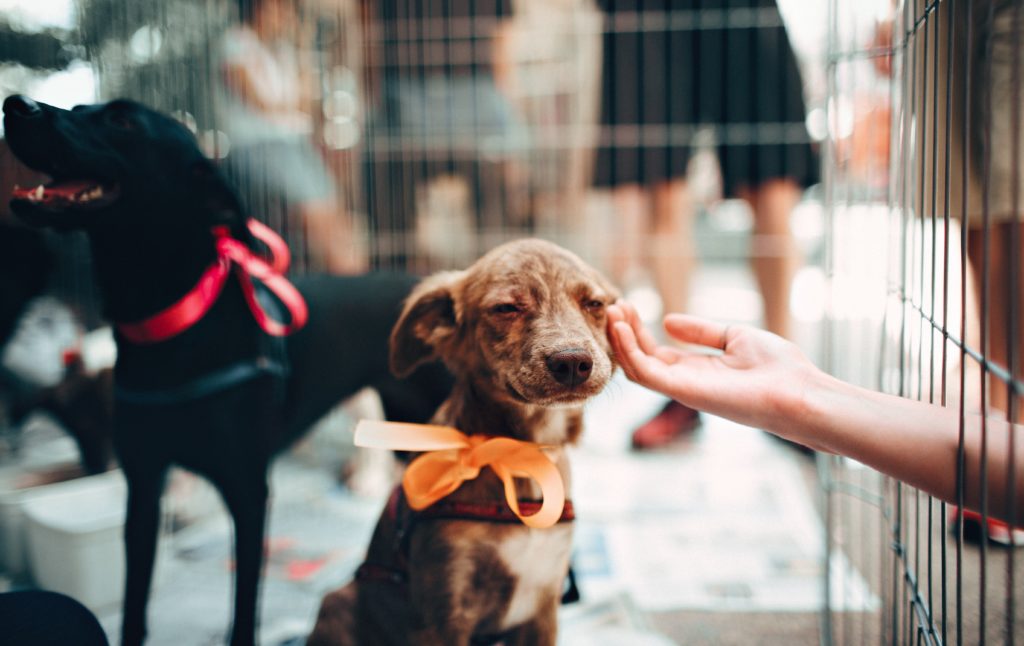 Is there any common thing people are most interested in when visiting your shelter?
Mark: More often than not they ask for puppies for adoption in Malta. We do get enquiries for dogs of a specific breed (I find this ridiculous) but we hardly ever have any, less so puppies.
Sylvia: Yes! They usually want what we don't have – like a small puppy that will not grow much bigger. Often they want a specific breed. God knows why they expect to get a Shih Tzu puppy from a sanctuary!
Anita: When visiting a Malta shelter (MCPA), we got a very happy response when we said that we wanted a senior dog. Adopting instead of buying is of course already a really good thing. But it is important to remember that you won't be able to pick and choose exactly what you want.
It's funny that Sylvia mentions Shih Tzu as that is what we have. But of course, we adopted him at five years – not as a puppy. We never specified any breed (nor did we have any in mind). We said from the beginning that we were looking for a small/medium senior dog (5+ years).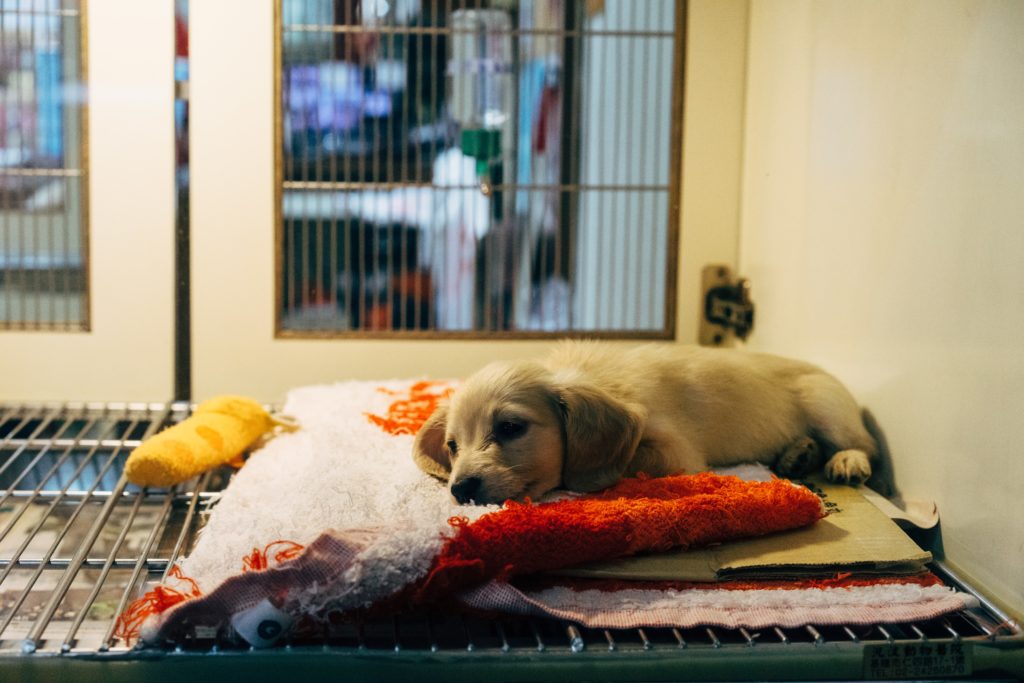 Do you have any animals that you would not rehome/recommend? What would then be the reason?
Mark: It is difficult to understand why some dogs who are perfectly suitable for rehoming are not homed. This boils down to the choice people make or when the type of dog does not match the person. Not all dogs can be family dogs. On the other hand, we do have very few dogs that are unsuitable and have to spend their lives with us. When on very rare occasions such dogs work out with a dedicated person who succeeds in adopting the dog, it's like winning the lottery!
Sylvia: The vast majority at the moment! We get the 'poorest of the poor' from Animal Welfare usually – the ones who are very needy but would not have stood a chance at AW. With us, at least, they have a great life. (Feel free to visit any Sunday morning to understand what I mean). We have a lot of older dogs (over 10 years) of which many have never been in a home before.
We get the 'poorest of the poor' from Animal Welfare

Sylvia Zammit, Island Sanctuary Malta
Then we have the older discarded pets – but most people are obsessed with getting a young dog so they end up living their life at the sanctuary unless the volunteers adopt them. And we have the ones with health problems…. To be honest, I doubt if we have even 3 dogs that can be homed at the moment! We do get the occasional person looking for a needy dog, but usually, people want a dog to satisfy their own needs, not the dog's.
Anita: When visiting MCPA, there were some dogs we asked about that simply weren't available to rehome at that moment. Either they were aggressive or had extreme separation anxiety. When adopting privately, you might not get to know these things upfront. Our dog is definitely doing great at the moment but also has trauma from going through three homes in five years.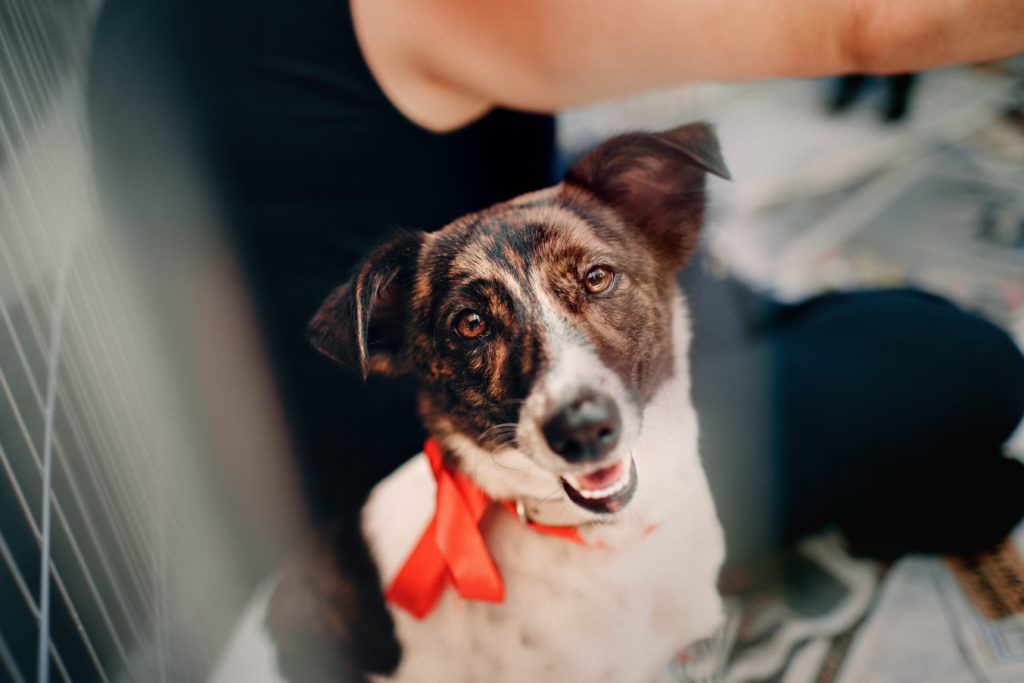 What is/are your best tips to someone looking to adopt a dog in Malta?
Mark: Mainly that the dog has to be a life-long commitment, although we are always here for the dog if irreversible problems arise. People who have no experience with dogs would need a lot of monitoring and advice. It is known that very often the owners need more training than the dogs.
Very often the owners need more training than the dogs

Mark Vella Bardon, Noah's Ark
Sylvia: Don't overlook adult dogs! Many of them have already been in a home and are more likely to be housetrained and obedient. Puppies are cute, but they need you there with them – and with most people working, this is difficult. Above all, you don't have to pay some breeder 900 Euro to get a dog. Any dog will give you love and loyalty!
Anita: I would recommend really taking your time with the process and getting to know the dog before committing to it. And as always, adopt – don't shop! There are so many dogs in Malta needing to be rehomed. And finally, I have to agree with Sylvia that adopting a senior dog should not be overlooked. And don't forget that you can teach an old dog new tricks.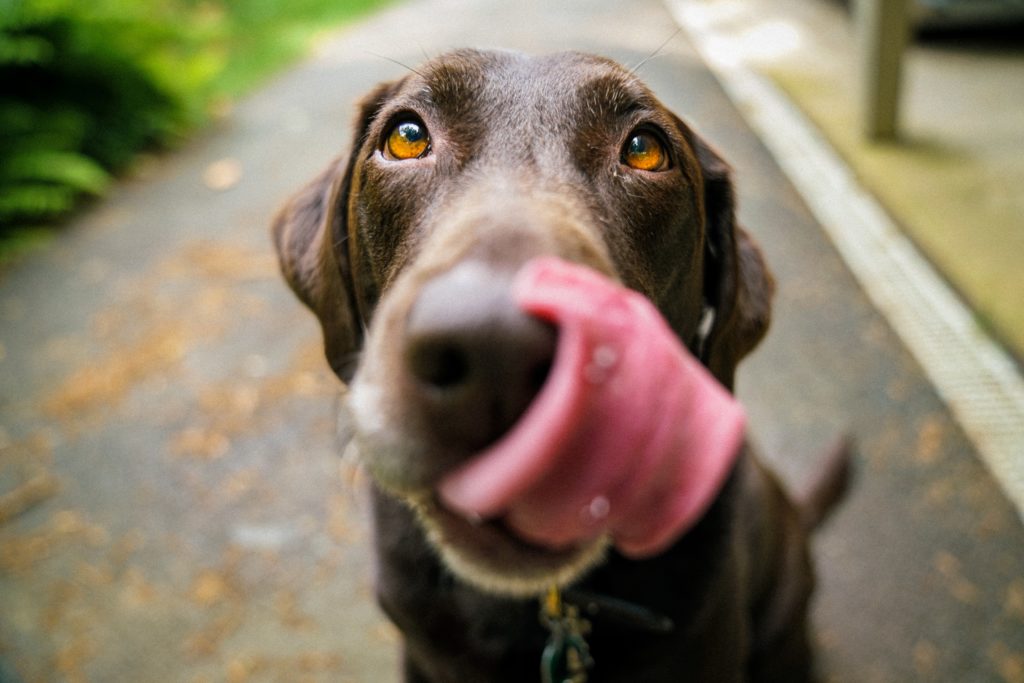 Would you recommend adopting from a Malta shelter over a private adoption? If so, why?
Mark: We present the pros and cons of adopting a shelter dog (mainly pros). Particularly the advantages of adopting a mature dog. We often help dogs from private homes find a new home when a serious problem arises, rather than transfer them to us. We concentrate on admitting abandoned dogs and are reluctant to take in owned dogs.
Sylvia: Obviously, I'd say from a shelter. Shelters are there for the dogs – not to make money! Should you buy a dog and then want to return it, no breeder will take your dog back. A shelter will – because we love the dogs… and are not in it for the money. Besides, when you adopt a shelter dog that means another dog can be admitted – so you are saving 2 dogs.
When you adopt a shelter dog that means another dog can be admitted – so you are saving 2 dogs.

Sylvia Zammit, Island Sanctuary Malta
Anita: Based on my experience with private adoption, I would not recommend it blindly. A shelter will have experienced staff and procedures in place to ensure a safe and smooth transition. With a private dog adoption, you might not be able to get all the information you need and ensure a perfect match. But in the end, no matter how you adopt, it is a lot better than buying a dog from a breeder.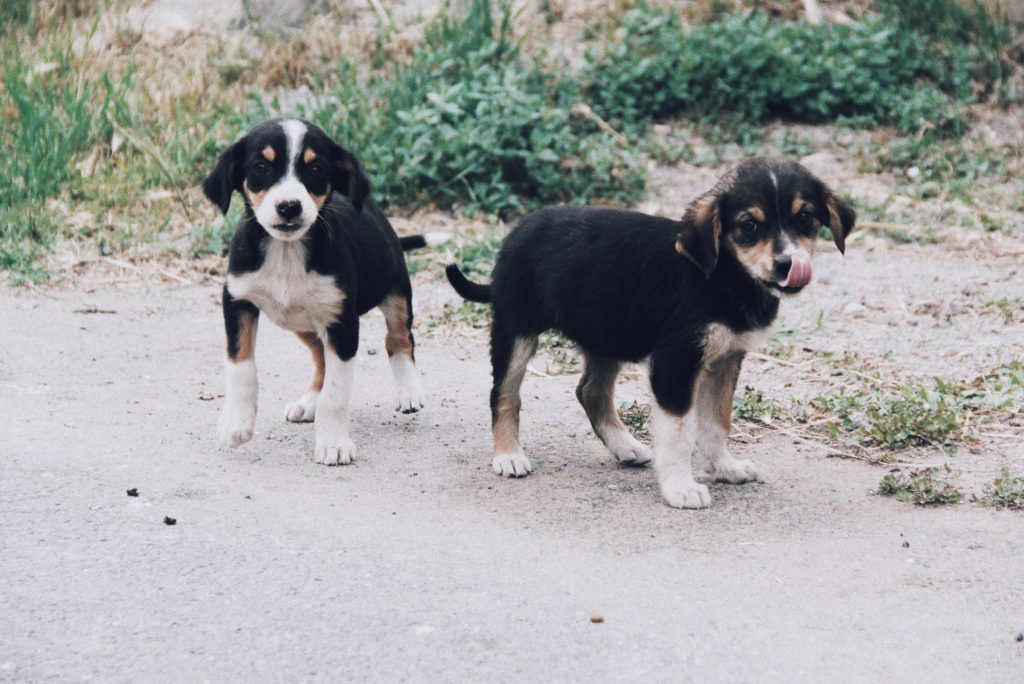 What is the most important thing to keep in mind when adopting a dog (in Malta)?
Mark: A dog is for life, it is not a disposable object but a family member. We keep in touch with all adopted dogs to ensure the owners comply with the adoption agreement.
Sylvia: From bitter experience, I would say that Malta is not an animal-friendly place. Be aware there are many places your dog will not be welcome. There are a few dog parks, but most dogs are walked in the streets. Unless the owners are prepared to be responsible and clean up, then they will deserve the dirty looks they get! We don't home dogs to people who won't keep them in the house with them, so no need to stress the summer heat etc.
Anita: I have found Malta to be very dog-friendly so far, with dogs around me everywhere and dog-friendly restaurants and offices. But as we take our dog with us almost everywhere we go and stay with him 24/7, it is a bit different. There are a lot of things to keep in mind with having a dog in Malta, especially related to the country's climate and the wellbeing of the dog.
---
Thanks again to Mark from Noah's Ark Malta and Sylvia from Island Sanctuary Malta.
Want more animal-related content?
Check out the Dog tag at DineWineLove.