Are you looking for a unique gift for Valentine's day, an upcoming birthday or any other occasion? I've got you covered, with my mandala wooden jigsaw puzzles for adults!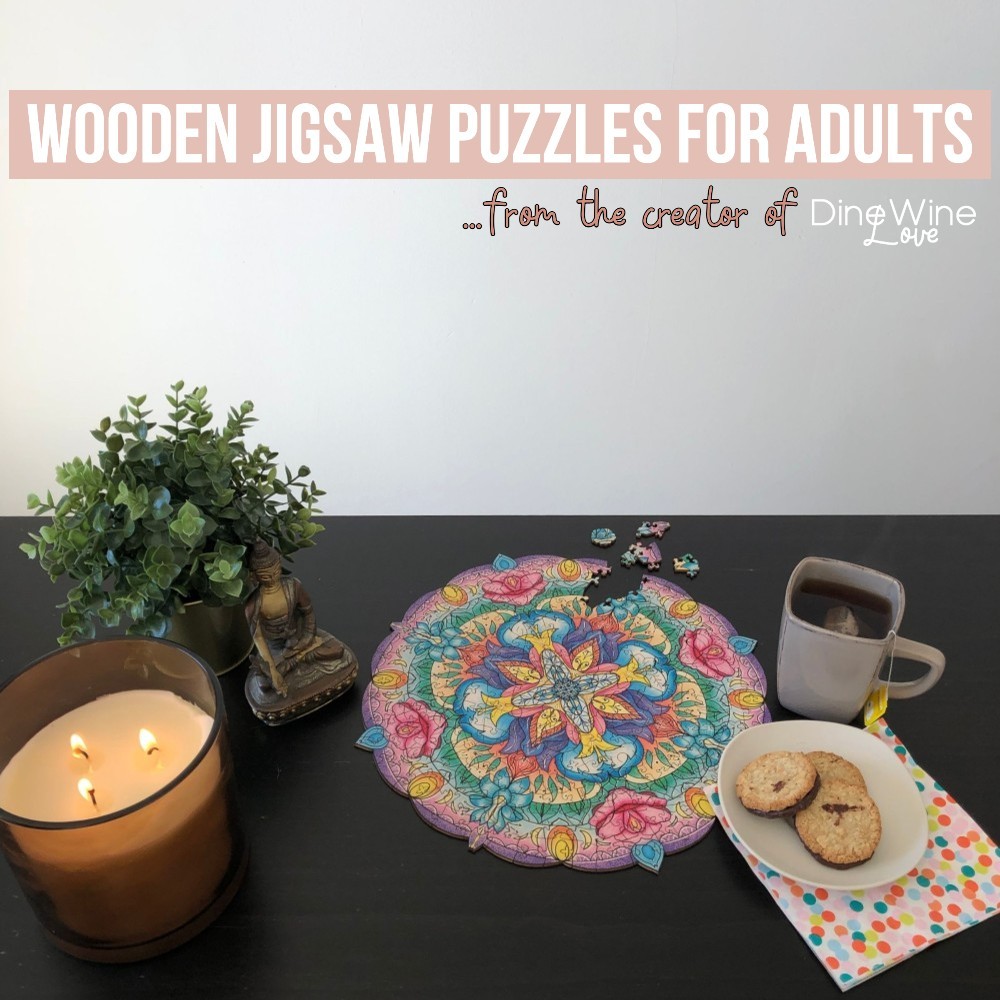 The creation of Crafoons Creations
2021 was a big year for me in many ways. I quit my job, finally started proper wedding planning for our 2022 wedding, started working out and much more. And in the midst of everything, my fiancé and I decided to start up a business together in a field that was brand new to both of us. After months of courses, research and product testing, our brand and the first product were ready: Crafoons Creations and our mandala wooden jigsaw puzzle.
A high-quality wooden puzzle for adults
The first product release from Crafoons Creations is a wooden puzzle for adults and families with a beautiful mandala design. While the puzzle can be enjoyed by all ages, we decided to create something that could make for a unique and thoughtful gift for adults. With that in mind, the puzzle was created to be extra sturdy, high-quality and aesthetically appealing to serve as both a leisure time activity and decoration.
Benefits of adult wooden jigsaw puzzles
The choice to produce a puzzle is not a random one. Jigsaw puzzles come with a lot of benefits for all ages by offering a leisure activity of problem-solving and creative thinking. Benefits of jigsaw puzzles for adults include improving the following skills:
IQ
Memory
Productivity
Collaboration
Problem-solving
Attention to detail
Visual-spatial reasoning
and more!
In addition to the many direct benefits your brain will attain from puzzling, you can also use this fun leisure activity to reduce stress and take a break that is a lot more beneficial than just watching television. While wooden jigsaw puzzles for adults can be enjoyed alone, they are also perfect for a group of friends, a couple or a family to do something different together. Pour some glasses of wine, turn on some music and enjoy each other's company. The puzzle works as a great conversation starter and date night "prop".
About Crafoons Creations
Crafoons Creations is a small start-up business with big plans. We have delved into the world of arts and crafts with the aim to produce high-quality, unique and beautiful products that can be enjoyed by creatives of all ages. By buying a product from us, you are supporting a small family business.
Mandala wooden jigsaw puzzles for adults
Currently, you can buy the first product from Crafoons Creations on Amazon (UK). We have released a wooden jigsaw puzzle for adults and families that creates a colourful mandala design. With a total of 222 puzzle pieces, all uniquely shaped, it will take a few hours to assemble. It is therefore the perfect gift for both beginners and seasoned puzzlers looking for a new challenge. The puzzle is delivered in a sturdy wooden box with a bag to store the puzzle pieces in and an easel to display the design from the box lid.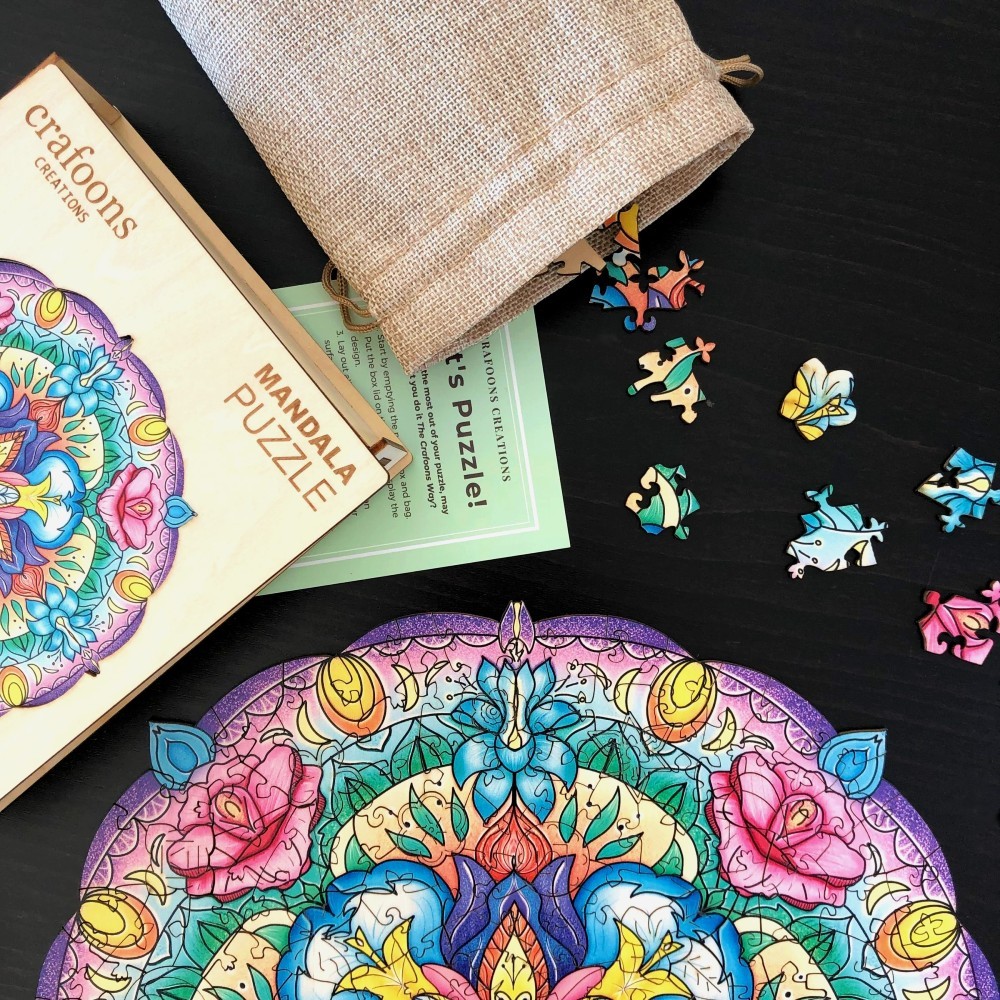 ---
Thank you so much to everyone supporting me and my fiancé in this exciting journey. If you have any questions at all, leave a comment or email me for more information. Also make sure to follow @crafoons_creations on Instagram for exclusive content, discount codes and upcoming giveaways.