Are you looking to introduce a four-legged member into your family? Adoption is always the way to go, but it is also important to know what you are getting yourself into with the process. Learn more with my list of pros and cons of adopting a pet.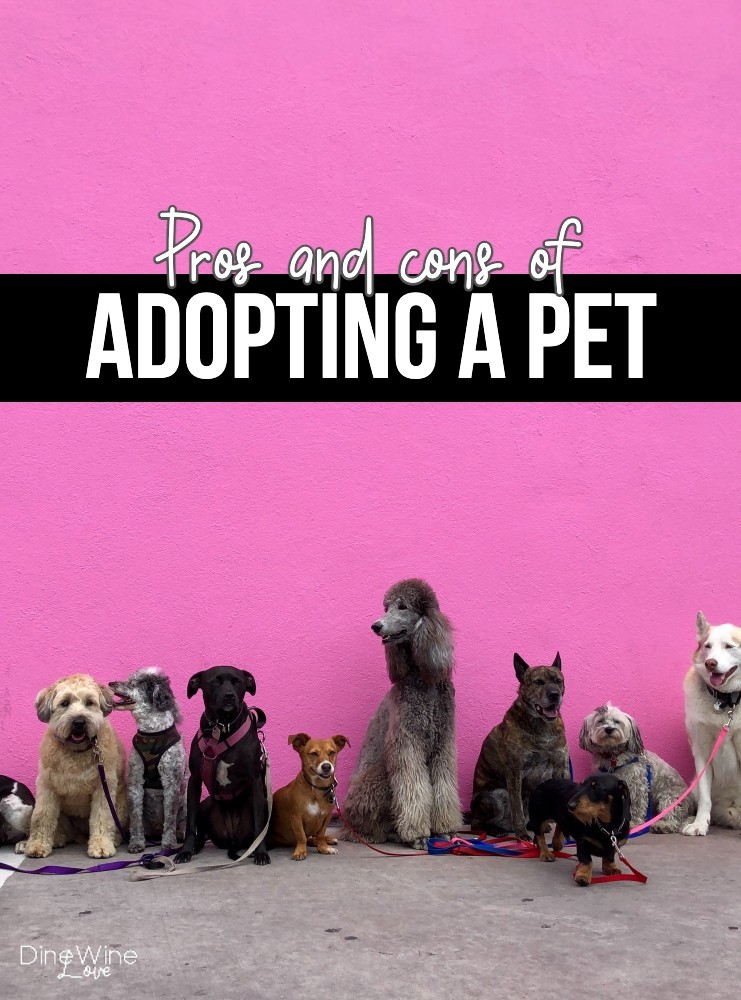 The many benefits of having a pet
Having a pet comes with a lot of benefits. In addition to some obvious ones, such as more physical activity if you take your dog out for daily walks and less loneliness as you have a companion, there are a lot of health benefits that can be linked to pet ownership. Studies have listed benefits such as fewer heart attacks, better blood pressure, better psychological well-being and more among pet owners. Needless to say, deciding to get a pet can be a joyous and beneficial one.
Of course, getting a pet is not a decision that should be taken lightly. Especially over the holidays a lot of pets are given as gifts that end up getting returned or neglected. It is therefore important to carefully think about the responsibility of owning a pet before getting one for yourself or your family.
There are several ways to get a pet but for me, adoption is the only way to go. Again it is important to realise the responsibility of not just pet ownership but the act of adoption. There are of course a lot of benefits, but also some "drawbacks" to think about when adopting a pet.
Pros of adopting a pet
Let's start off with the positives. There are of course many benefits of adopting an animal rather than going out to buy one. In addition to the overall benefits of owning a pet, there are some you get specifically when adopting.
1. You help an animal in need – and free up for more animals
When adopting a pet, you are choosing to help and take care of an animal that needs a new home and family. Every living being deserves a good life. You can choose to help an animal in need of a home by adopting it. If you adopt from a shelter, it can also mean that you take part in freeing up space for more animals that need somewhere to stay while waiting for their forever-family. Therefore, you might end up saving several animals by adopting one.
2. You can create a better life for an animal who deserves it
All animals deserve a great life with a loving owner, right? Sadly, not everyone will get one. No matter why the animal has ended up for adoption, it sure deserves a second chance at a good life. Pets in shelters might have gone through some sort of trauma – if nothing else, simply from being at a shelter – but it doesn't have to be their full story. By choosing to adopt a pet you give them the chance for a better life, something they definitely deserve.
3. It's often more affordable
In addition to the nice benefits of knowing that you are taking in an animal that really needs it, it is also a fair point to bring up that adoption can often be a lot cheaper than buying a pet. Especially when it comes to dogs, it can be quite expensive to buy one directly from a breeder. When adopting, normally the only thing you will need to pay is a small adoption fee. In some cases you can even do it completely free (such as with private adoptions).
4. Get to know more about the pet's personality
If you choose to adopt a pet from a shelter or professional, you will normally get to know quite a bit about the animal. In addition to any background information they might have about the pet's "previous life", you will always get a full health check and information. Animals in shelters are normally microchipped, neutered, fully vaccinated and have a passport all ready for you.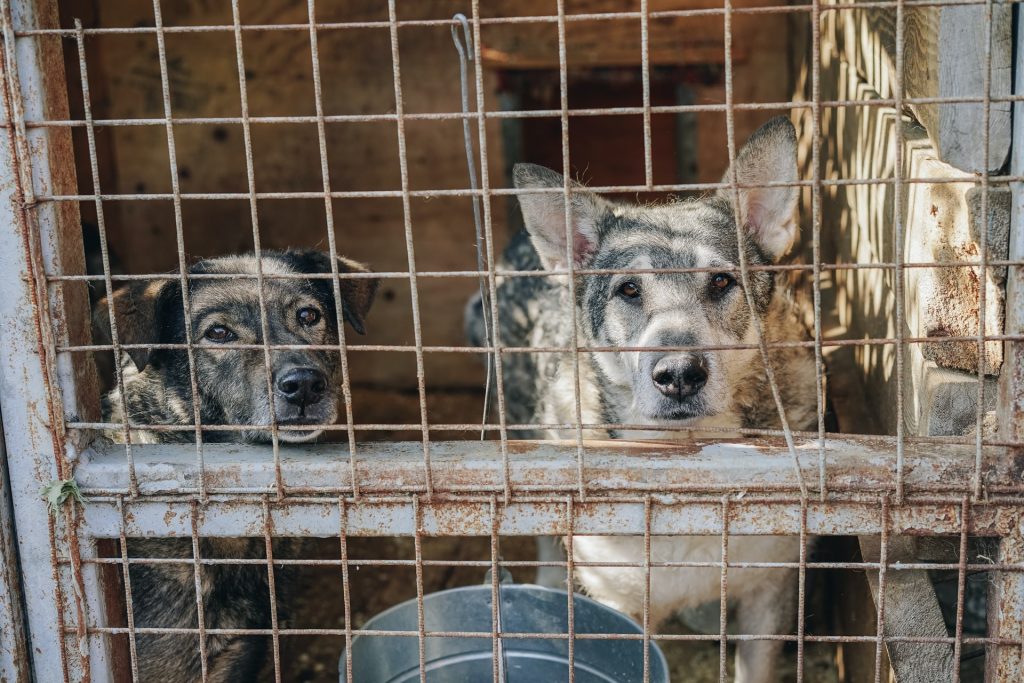 Cons of adopting a pet
The act of adopting an animal is a kind and selfless one that will be sure to bring you much love and joy. There are many, many benefits of making the choice to adopt a pet. But it is good to also be aware of some potential drawbacks before making your choice.
1. You can't be too picky or expect a specific breed
When adopting a pet you should have an idea of what you are looking for; the type of animal, the size, any special requirements etc. At the same time, you can't expect to start looking for a specific breed or very specific type of animal to adopt. The type of animals up for adoption will vary a lot and they all need a home. This means that while you can make some choices to fit your lifestyle, to ensure the best quality of life for your pet, you can't be too picky.
2. The pet might come from trauma
Not all pets that are up for adoption will have had a traumatic experience of being beaten or dumped into the woods. But nevertheless, they will all have experienced some sort of trauma. This means that the pet you adopt might be very scared or timid at first. Other animals might be aggressive. This will for sure improve with time and training, but it might require quite a bit of work to get there.
3. It might take a while for the pet to get settled
No matter what type of background the adopted pet has, it will always take some time for it to settle in its new home and family. Experts say that the process for adopted pets to get settled can take anything from a few weeks to several months. In my opinion, it has taken more than a year. You will need to be patience and be aware that your pet's personality might change a lot as it gets more comfortable.
4. The process might take a while
Not only can the process of your pet getting settled take a while, but the actual adoption process might be a slow one too. This is because most shelters require quite a bit of paperwork and checks to be completed before you can bring your new family member home. Even before you get to that, it might take a bit of research and thinking to figure out what you are on the lookout for. Private adoptions might go quicker, but you should be extra cautious and make sure to not be naive if you go for that option.
Top tips on how to adopt a pet
Of course, the pros easily weigh out the cons. And by taking your time with the process and not rushing anything (or being naive) you can find a pet that will be the perfect match for you.
Start by thinking about which type of pet you want and any personality traits or requirements that are important for you. While you can't be too picky, it is important that you have an idea of what you are looking for. Then you can contact your local shelter(s) to get more information and schedule to come by for a look.
For more information on how to adopt a pet, see my full guides on
♡ How to adopt a cat (in Spain, but tips for everywhere)
♡ How to adopt a dog(in Malta, but tips for everywhere)
What to do if you are not ready to adopt just yet
If you or your family can't commit to owning and taking care of an animal at the moment, there are other options available. If you want your kids to learn more about pets before getting one of their own or you just want to help out any way you can, you can consider the following:
Sponsor an animal: Many shelters and pet charities offer the option to sponsor an animal. Normally you can support the animal with a weekly, monthly or yearly sum. Often you will then get updates on how the animal is doing and you can visit it to check in.
Volunteer at a shelter: Shelters always need volunteers that can help out with cleaning, dog-walking or other tasks. Contact your local shelter and offer to volunteer on a regular basis or when you have time.
Offer pet-sitting or pet-walking: Many pet owners need someone to check or walk their pets while they are at work or travelling. This is a great way to be around pets – for fun or as a business.
Foster a pet: Many shelters and charities also need families that can foster pets while they wait to be adopted. This can be anything from a few days up to months or years. If you can't committ for the rest of an animal's life, but want to help out, this is a great idea.
Do you want to learn more about pet adoption? Check out my blog post on lessons learned from adopting a senior dog and my interview with dog shelters in Malta.