Not sure how to navigate all the restaurants and bars along Costa del Sol? Check my top recommendations for wine bars in Mijas and head out for a glass (or bottle)!
Click on the restaurant names below to jump to that section or keep scrolling for the full guide!
What are the best wine bars in Mijas?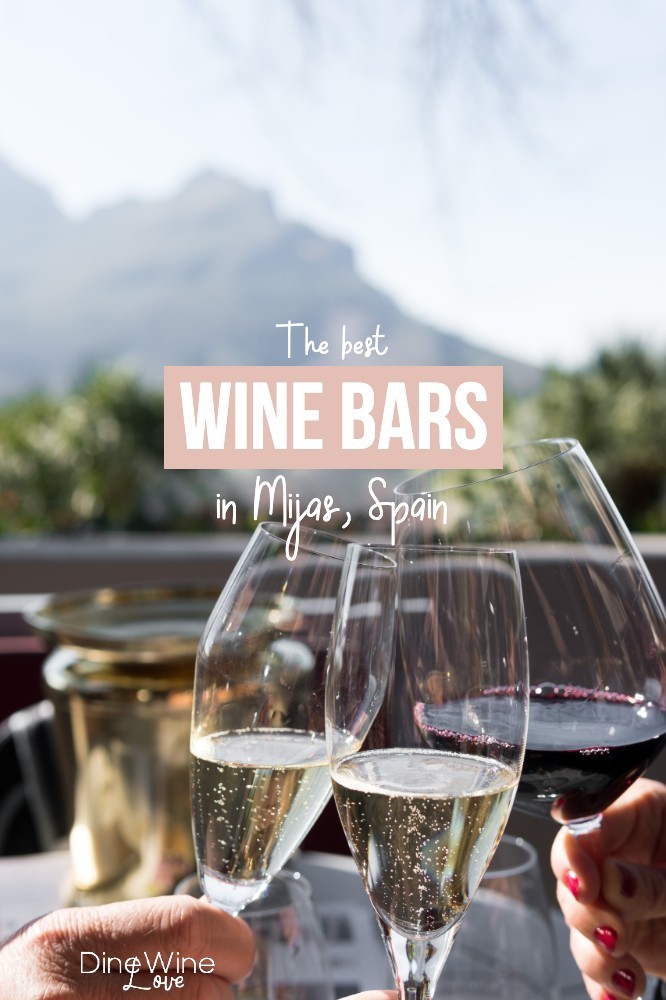 In between the big cities of Málaga and Marbella, you'll find the quaint municipality of Mijas. Up in the mountain (Mijas Pueblo) and along the coast, this municipality has hundreds of bars and restaurants waiting to be explored. Most bars and restaurants will have a decent offering of wines, but if you want a grand selection, you should head to a wine bar.
Four great wine bars in Mijas
A wine bar, vinoteca in Spanish, is a bar specialising in wine. The bar might offer other beverages and some food too, but their main selling point is an extensive selection of different wines. The wines found at Spanish wine bars are often mainly (or exclusively) Spanish wines. They might be very local from the municipality and small vineries (bodegas) in the area. Some wine bars also offer international and well-known brands on the menu.
If you are looking for a spot where you can enjoy a glass of wine and some nibbles, then check out these great wine bars in Mijas.
Also check out my list of the 6 best lunch restaurants in Mijas.
1. Pura Cepa (La Cala de Mijas)
Pura Cepa is an exquisite wine shop and bar located in the city centre of La Cala de Mijas. The bar specialises in wine and gin & tonic. They offer hundreds of Spanish wines to try as well as many unique gins. There's also a food menu with cheeses and tapas should you feel peckish for some nibbles.
Want to learn more about the wine bar?
Read my full Pura Cepa review.
2. Pampa Tablas y Tapas (Mijas Pueblo)
Pampa Tablas y Tapas might be categorised more as a tapas restaurant than a wine bar, but I believe it is a great recommendation for both categories. The mountain village of Mijas Pueblo has a lot of restaurants for tourists (and locals) to check out but not everything is of the same quality. Pampa Tablas y Tapas is one of the best ones available with delicious food, great service and lots of wine.
At this wine bar, you will find a wide selection of Spanish and imported wines. Among others, the menu includes one of my favourite (local) wineries: Bodega Malvajío.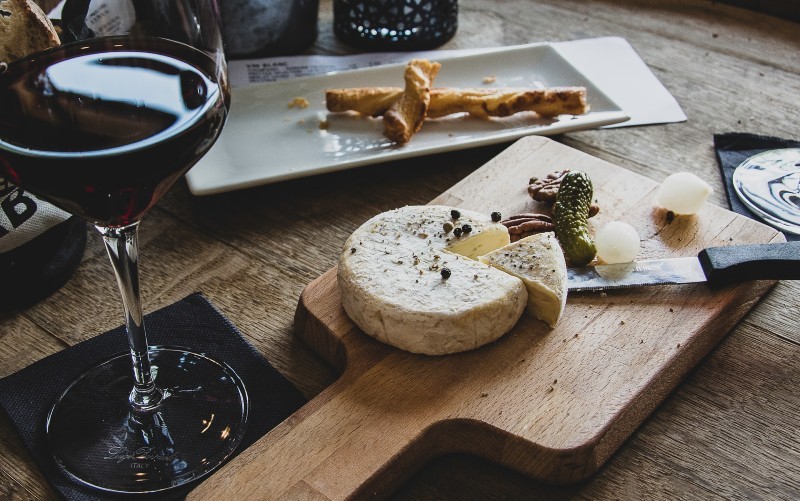 3. La Bodeguita (La Cala de Mijas)
La Bodeguita is a newer wine bar in Mijas. It is located in La Cala de Mijas, a bit up from the main city centre in a beautiful white building in the Urbanización Jardín Botánico. The wine bar has a large outside area perfect for sunny days, as well as lots of seating (and grand decor) inside. An extra plus is that the establishment is very dog-friendly with water and treats for four-legged visitors.
The menu is extensive with local and foreign wines as well as gins, beer and other alcoholic beverages. If you are not sure what to order, the staff is very knowledgeable and happy to recommend something for your liking.
4. Vinoteca Barolo (Calahonda)
Vinoteca Barolo, also known as Gourmet y Vinos, is a newer wine bar located in Calahonda. This is a gourmet shop and wine bar in one. This means that you can visit the shop to buy some nice bottles of wine and gourmet food to enjoy at home, or you can sit down at one of their terraces for the bar menu. The wine bar serves both local and international wines, by glass or bottle.
Support local wine bars in Mijas
Above you will find four favourites for wine bars in Mijas. With a good selection of wines to try out and amazing service, they are all worth a visit. Local businesses need our support to stay afloat and two of the wine bars listed here (3 & 4) are newcomers. Therefore you should check them out for a glass of wine or two!
Want more wine-related content?
Check out the Wine category at DineWineLove.