Málaga and the surrounding areas are filled with great tapas spots, but what makes the tapas lunch even better? A boozy Sunday brunch of course! I tried the Sunday brunch at Vinoteca Pura Cepa in La Cala de Mijas and couldn't be happier. Read on to find out all the details!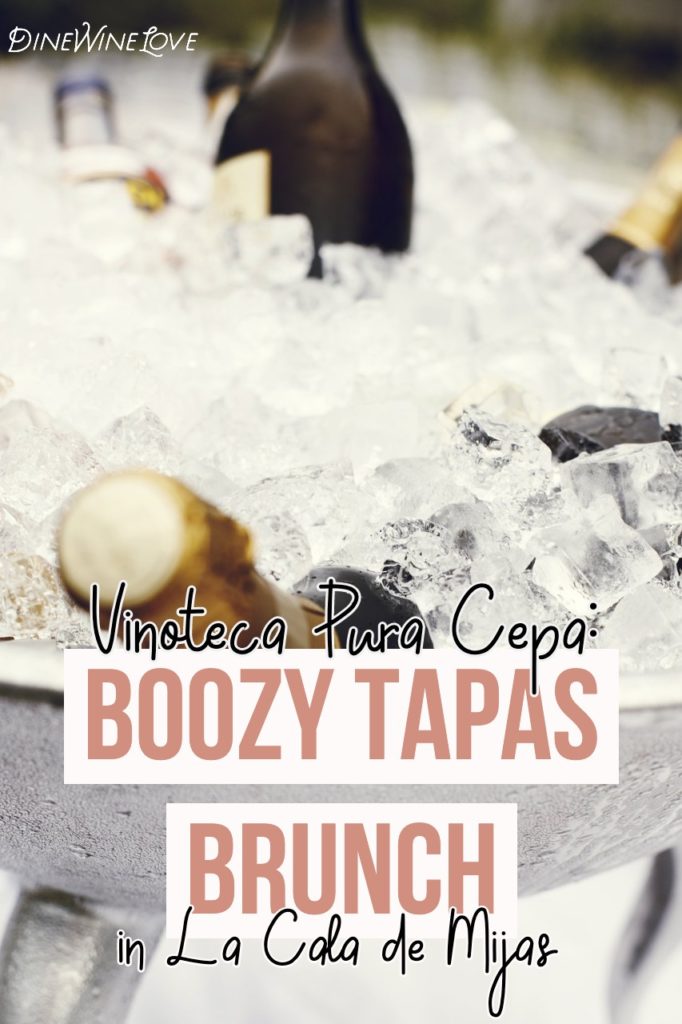 What is Vinoteca Pura Cepa?
Vinoteca Pura Cepa is a wine and gin bar located in the city centre of La Cala de Mijas. Located almost in the middle of Málaga and Marbella, it is a great spot for anyone in the area.
The wine bar itself has a really nice atmosphere and decor, with amazing service. The wine selection is, of course, extensive and the staff very knowledgable in the field. It's a romantic and at the same time casual spot that works just as well for a date night as a birthday celebration or casual catch-up. For any gin or wine lover in the area, it is simply a must!
High Quality Gins and Wines
I came across this spot at random on Google Maps and knew it would be right up my sleeve. We sat down on Saturday afternoon for a drink and came to talking with the couple on the neighbouring table. They were the ones who recommended we check out the Sunday brunch and with no plans for the following day, we simply booked it right away.
And oh, boy was it a good recommendation! While I would recommend going here any day of the week, the Sunday brunch is definitely the crème de la crème.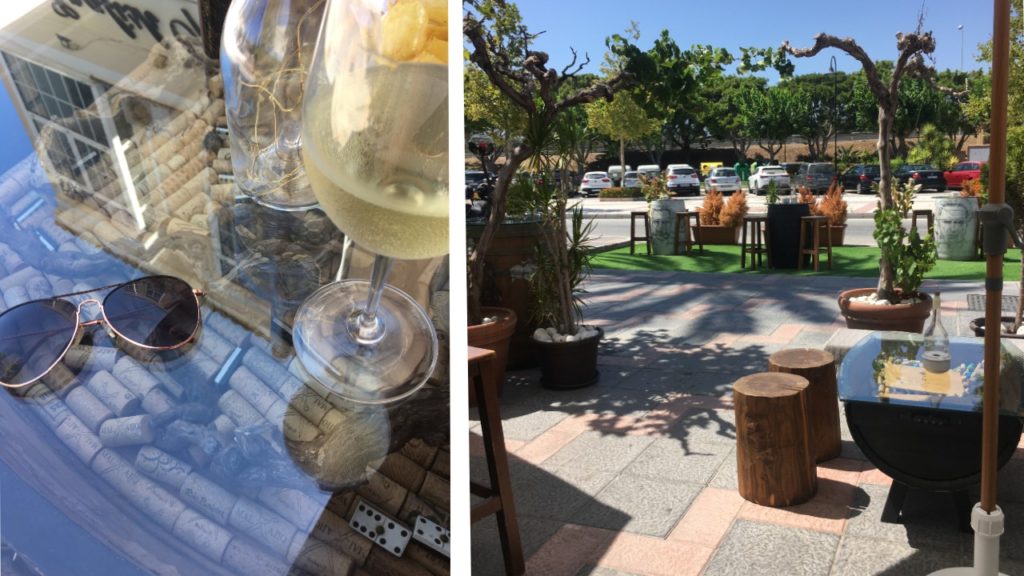 Sunday Brunch at Vinoteca Pura Cepa
Are you ready to sip down on delicious drinks while getting served a mix of the freshest tapas? Live like a king at this brunch offering!
For €35 per person, you will get up to four hours of free-flowing beverage and tapas (from 12 to 4 pm).
The drink selection is amazing with great wines and gin cocktails. You can stick to the same drink or try a glass of something new as you wish. The tapas were all top-notch and never-ending. One amazing dish after another kept being served, with a mix of seafood, meat, cheese and vegetables. Some of my favourites included:
A deliciously fresh caprese salad
Salt and lemony oysters
Beef carpaccio
It all ends with some fresh fruit which I recommend you pair with a final gin cocktail. This is the perfect brunch for anyone who wants to try a lot of different drinks and tapas while soaking some sun and listening to cool background music. It's really Spain on a silver platter.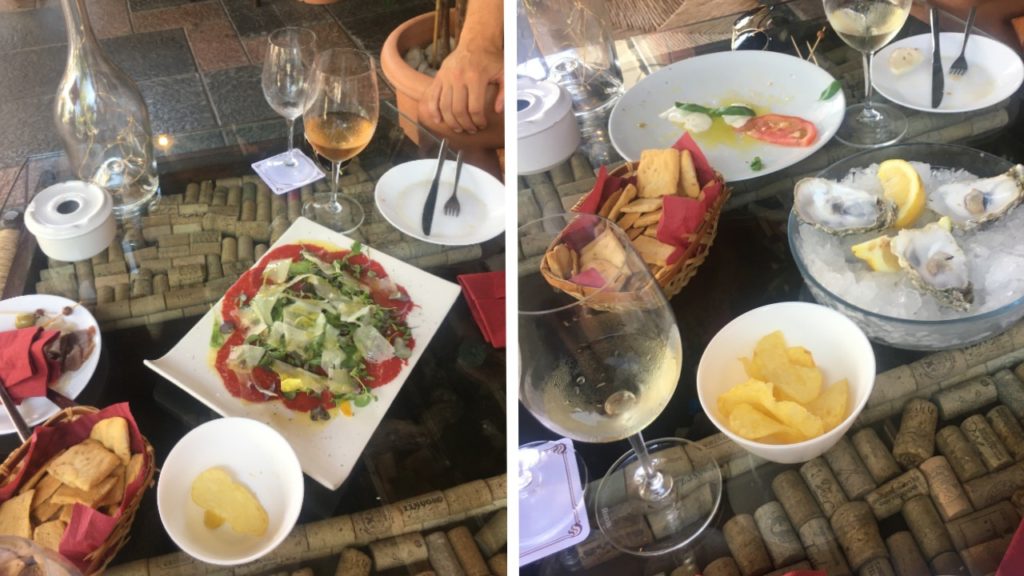 To be honest my only regret of the day was not taking more pictures of the delicious food. I guess I was just too busy enjoying it – and will need to come back soon!
PS: The owner of Pura Cepa has also opened a neighbouring restaurant, Irrazional.
Vinoteca Pura Cepa Malaga, Details

Where: Boulevard de la Cala, 49, 29649 La Cala de Mijas, Málaga
Opening hours: Monday to Sunday 11 am to 1 am
Website: http://www.vinotecapuracepa.com/
Contact: 952 49 45 60
Want more Spain recommendations?
Check out the Spain section at DineWineLove.