Looking to try a new restaurant for your next meal out in Costa del Sol? Then read my Irrazional review to find out if this is the spot you're looking for!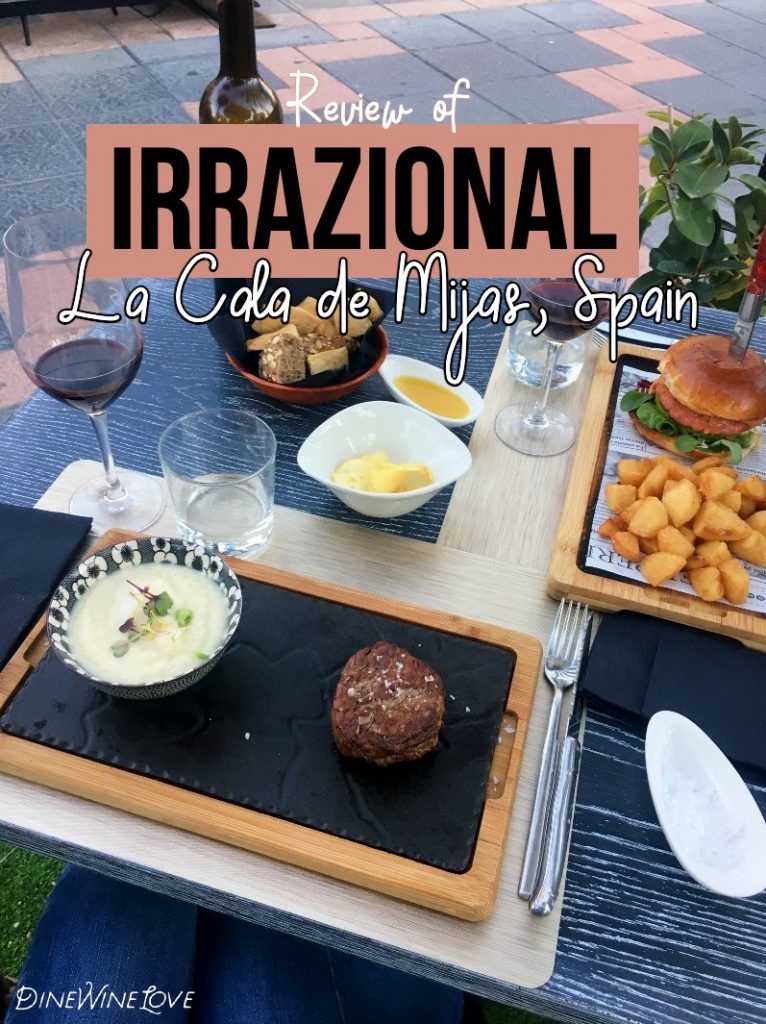 Sometimes, a fresh start is just what is needed. For months, I had the restaurant Tikus Gastrobar noted on my bucket list of local restaurants to try. And then suddenly one day, the restaurant's social media changed its names and details. A new restaurant popped up in no time, and I didn't waste much time before checking it out…
What is Irrazional?
Irrazional is a newly opened restaurant in Mijas, Costa del Sol. The restaurant is actually a rebranding of the popular and highly recommended Tikus Gastrobar. With a new name, concept and design, Irrazional brings a fresh and exotic atmosphere to the La Cala de Mijas boulevard. And the owner of the new restaurant just so happens to be the owner of the DineWineLove favourite Pura Cepa.
Irrazional is the perfect spot for fun, friends and food, as the slogan says. Book a table in the sun and enjoy hours of fun times with good friends and delicious food (and wine).
The menu, food and drinks at Irrazional
Tikus Gastrobar was widely known for its great food and experimental dishes. So, of course, Irrazional can't offer any less.
Irrazional has a four-page menu (if you include the desserts) with various dishes to share or enjoy on your own. There's a good balance of seafood and meat, and a few vegetarian options as well.
For the main dishes, though, it's the meat that triumphs. This makes Irrazional a great option for meat-lovers. The menu includes cow (chop or matured) from the Basque Country, T-bone or sirloin steak, as well as a unique white sausage and iberian pork burger.
I recommend ordering a few different dishes for the table to share and enjoy. Irrazional is a restaurant where you should indulge and splurge, while exploring new flavour combinations. To perfect the meal, ask for a bottle of wine from Malvajío (not listed on the menu, but available from Pura Cepa).
Highlights from the Menu
Starter: Bao bun with Iberican bacon, Thai BBQ & chutney (€9)
Main: White sausage burger, iberian pork & brioche (€12)
Side: Sauteed broccoli or French potatoes
Dessert: Yuzu & white chocolate truffles (€7)
I would steer clear of: Parsnip puree (too liquidy) and chocolate creme brulee (good, but too large and sweet for me)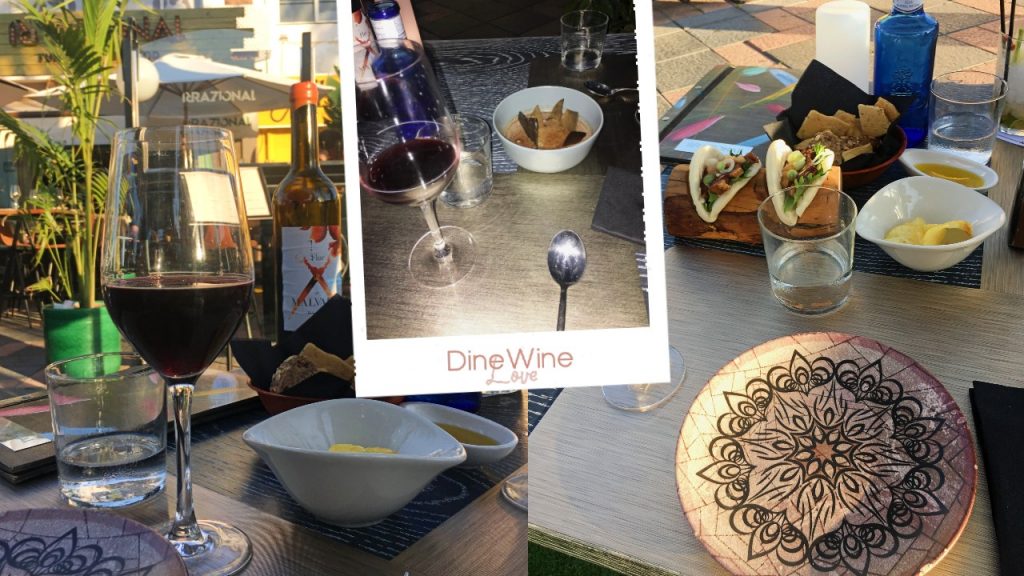 ---
Verdict
I never got the chance to test Tikus Gastrobar, but I think Irrazional might be the upgraded version. In addition to an impressive menu and reasonable price point, the restaurant scores highly thanks to its excellent service. Not everything I've ordered has been a total hit, but the overall experience is impeccible and more than weighs up for it. I forsee that Irrazional will be full of groups of friends and families enjoying the sun while sipping on fresh cocktails and indulging in experimental dishes.
If I could just give the restaurant one recommendation, it would be to update the wine list to include wines from Bodega Malvajío. I was disappointed when I did not see this local, Pura Cepa staple on the menu, but quickly realised we could get it anyway. While I enjoy the "secret menu" part of it, I think it should be included for everyone to enjoy. Until then, simply ask for it!
Irrazional at a Glance
Cuisine: Spanish/European (modern)
Price point: €€
Live music: No
Dog-friendly: Yes (at last outside)
Parking on spot: No
Irrazional, Details

Where: Boulevard de la Cala, 47, 29649 La Cala de Mijas, Málaga
Opening hours: Monday to Sunday, 12 pm to 12 am
Contact: 952 49 36 20
Want more Spain recommendations?
Check out the Spain section at DineWineLove.