Did you know that Malta has 5 Michelin-starred restaurants? In total, 34 restaurants located on the archipelago can be found in the latest Michelin guide. And in this article, I go through them all + previous mentions!
Keep reading to learn all about the history of Michelin in Malta, before we dive into all the Stars, Bib Gourmand and Plate Michelin restaurants in Malta. Are you ready to try something noteworthy for your next meal out?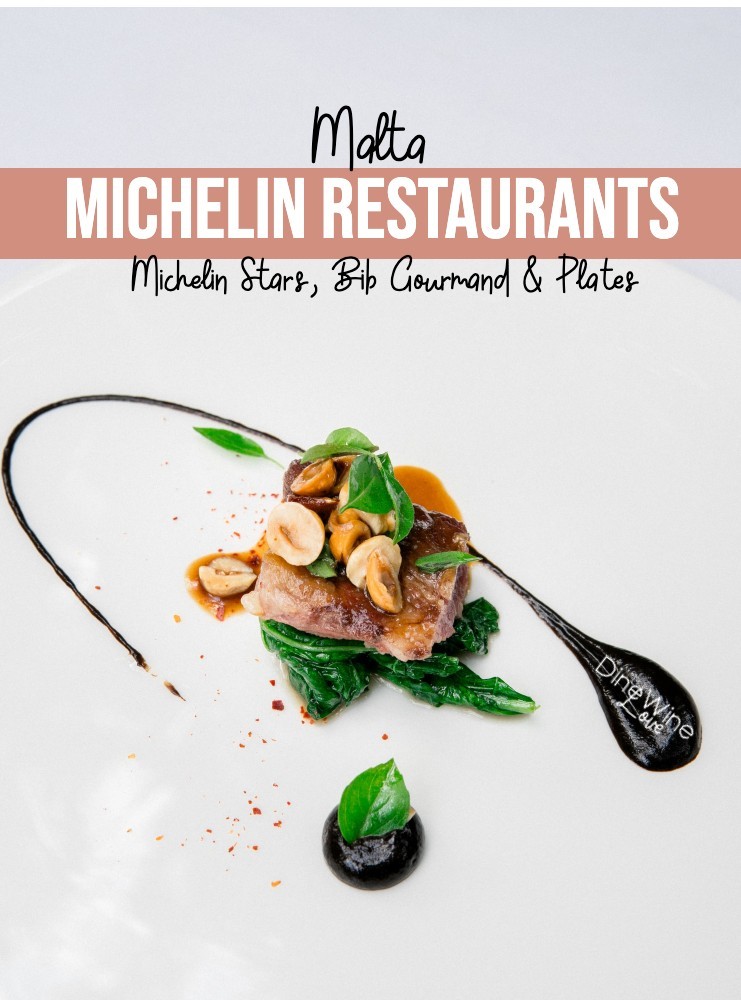 History of Michelin in Malta
Michelin is known as the most authoritative restaurant guide globally. Thanks to Malta's high-quality food offering with a long list of astonishing restaurants, this tiny island made it to the list.
Malta was first included in the Michelin guide of 2020. The small island was recognised as a culinary hub by Michelin. Therefore, the island was and still is included alongside the 32 other countries already listed in the guide. So far, Malta has appeared in four Michelin guides – from 2020 to and including 2023.
What are Michelin stars?
The Michelin star is one of the most prestigious awards out there. It is also the dream of most chefs and restaurant owners. A restaurant can receive from zero to three Michelin stars.
The star rating system has been around for almost 100 years, first introduced in 1926. When being reviewed, the restaurants and their dishes are evaluated based on the following criteria:
Quality of the ingredients used
The flavour and technique of the cooking
The chef's unique style and personality
Value for money
Consistency between visits
In addition to the stars, the guide also lists restaurants in the categories Bib Gourmet and The Michelin plate.
List of Michelin restaurants in Malta
Malta has so far been included in the Michelin guides of 2020–2023. In those four years, the island has snagged six Michelin stars and close to 40 mentions in total. Here you can find a full map view and descriptive list of the current and previous Michelin stars, bib gourmands, and plates of Malta restaurants.
Michelin star (6 restaurants)
Malta currently has six 1-starred Michelin restaurants. Three restaurants were awarded a star in the initial 2020 guide. Two more additions were added in 2021 and a final one in 2023. The previously awarded stars were all kept in the updated guides too, but so far, no restaurant has been awarded more than one star. Notably, three out of the five Michelin-starred restaurants are located in Valletta.
Here I take a closer look at each of the Michelin-starred restaurants and their current tasting menus.
Fernandõ Gastrotheque, Sliema (2023)
Fernandõ Gastrotheque is a modern bistro offering a unique culinary experience. The bistro was listed as a plate mention in the Michelin guides of 2021 and 2022, and in 2023, it snagged its first star.
Through "the Fernando experience", the establishment wishes to offer a space where one can enjoy the finer things in life. Everything is carefully crafted with passion to ensure the best outcome possible. On the food menu, you'll find Spanish-inspired appetizers, modern risottos and exclusive main courses. Wine is also an important part of the offering of this restaurant – with more than 600 labels to choose from.
The current tasting menu consists of 6 courses at €85 per person. There is also a three-course set menu available at €65 per person.
Bahia, Balzan (2021, 2022, 2023)
Bahia is a classy bistro located in the elegant Corinthia Palace Hotel in Balzan. After five years of being located in an old Maltese townhouse in Lija, where it received its first Michelin star, the restaurant moved to Corinthia Palace at the end of 2021.
Bahia offers an a la carte menu and some tasting menus, with all dishes boasting seasonal ingredients and flavours. In addition to a selection of meat and seafood at fair prices, Bahia offers a full vegan menu and options for a vegan tasting menu.
The current tasting menus consist of 8 courses at €90 per person or 5 courses at €70 per person. Optional beverage pairings are available at €50 and €40 respectively.
ION – The Harbour, Valletta (2021, 2022, 2023)
ION is an award-winning restaurant situated on top of the luxury hotel Iniala Harbour House in Valletta. The hotel is located right by the Valletta grand harbour and naturally, the rooftop location offers a stunning al fresco dining experience.
ION's menu is ever-changing and updated to include the freshest ingredients and flavours of the season. The kitchen at ION Harbour was previously run by Alex Dilling; a multi-award-winning Michelin-starred chef from the UK. As of March 2023, the UK chef Simon Rogan has taken the lead of the food offering.
The current tasting menus consist of 14 courses at €145 per person. Optional beverage pairings are available at €90 for a wine pairing and €150 for a premium pairing.
De Mondion, Mdina (2020, 2021, 2022, 2023)
De Mondion is a restaurant located on the top floor of the luxurious hotel Xara Palace in Mdina. This is a modern, elegant and intimate eatery serving international fine dining. The best part of the restaurant might be its terrace offering al fresco dining with stunning views of Mdina and surrounding cities.
The menu is limited but offers something for everyone, with dinner served Tuesday to Saturday and a lunch menu offered on Friday and Saturday. There are a la carte menus in addition to a seasonal tasting menu.
The current tasting menus consist of 7 courses at €115 per person. Optional beverage pairings are available with wines of Malta or wines of the world at €75 and €85 respectively.
Noni, Valletta (2020, 2021, 2022, 2023)
Noni is a Mediterranean restaurant located in the heart of Malta's capital, Valletta. Under chef Jonathan Brincat, Noni's philosophy focuses on local, Maltese and Mediterranean dishes with a touch of classic French cuisine.
The restaurant might not look like much from the outside but as you step inside, you'll be met with a fine-dining experience worth its star. NONI's menu consists of traditional dishes with a twist, yet clean flavours and delicate servings.
The current tasting menus consist of 9 courses at €125 per person. An optional wine pairing is available at €75.
Under Grain, Valletta (2020, 2021, 2022, 2023)
Under Grain is an elegant and fine-dining restaurant serving international, contemporary cuisine. The restaurant is part of the concept Grain which also has an eatery (Grain Street, Bib Gourmand) and rooftop bar (Over Grain).
Under Grain is the flagship restaurant of this establishment and an haute couture dining experience. Here you can enjoy a culinary journey unlike any other with modern twists on classic, French cuisine. Choose dishes from the a la carte menu or go for the tasting menu experience.
The current tasting menus consist of 7 courses at €125 per person. Optional wine pairings are available at €75 and €125.
Bib Gourmand (4 restaurants)
The Bib Gourmand is the second category of the Michelin guide. This category is named after the Michelin mascot, Bibendum. In the category, Michelin highlights restaurants that serve good food at an affordable price.
Every year, the guide sets a price range that should cover a starter, a main course and a dessert in order to be eligible for this category. For 2023, the set price is €36. In other words, you won't have to break the bank to try these restaurants: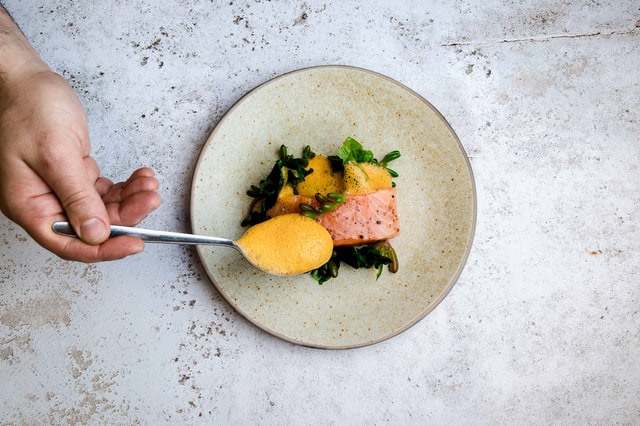 Grain Street, Valletta (2022, 2023)
The newest addition to the Bib Gourmands of Malta is Grain Street, added in 2022. This is a restaurant from the Grain concept, where flag store restaurant Under Grain has been awarded a star since 2020. Street is a far more casual dining experience, offering small plates that can be shared alongside wine served by the glass. Fun and delicious, open for breakfast and dinner every day of the week.
Terrone, Marsaxlokk (2020, 2021, 2022, 2023)
Terrone is a simple seaside restaurant serving delicious, Maltese-inspired Italian food. At this restaurant, you can expect fresh seafood, delicious pasta, and fun flavour combinations. Quality is an important part of the Terrone experience with high-quality produce and service.
Rubino, Valletta (2020, 2021, 2022, 2023)
Rubino is another restaurant combining Maltese and Italian flavours and techniques. The bistro was first established as a confectionery shop in 1906 and still serves the traditional cassata Siciliana today. Here you can expect a homecooked meal that will melt on your tongue and make its way into your heart. The menu is changed daily so you will have to check their blackboard for the menu of the day.
Commando, Mellieħa (2020, 2021, 2022, 2023)
Commando is a modern restaurant offering comfort food in unique packaging. The menu combines traditional flavours with experimental ideas. Local produce and tradition are important parts of the dishes available, but there's also a clear British influence.
The Michelin Plate 2023 (24 restaurants)
The Michelin plate is the third Michelin guide category. This is also the category that most Michelin restaurants in Malta fall under. Michelin Plates are given to restaurants that serve good food and therefore deserve to be recognised in the guide, even though they might not be "ready" for a star yet.
Some of the following restaurants might start out as simply being mentioned and then move up from Plate to a star or two in the future. An example of this is Fernandõ Gastrotheque, which was awarded a plate distinction in 2021 and 2022, and now has a star.
In 2023, five new restaurants were awarded Plates. Most of the restaurants recognized in previous years still hold their title, but a few are no longer included. I will get to those in the next section but first, let's take a closer at the Michelin Plates of Malta 2023.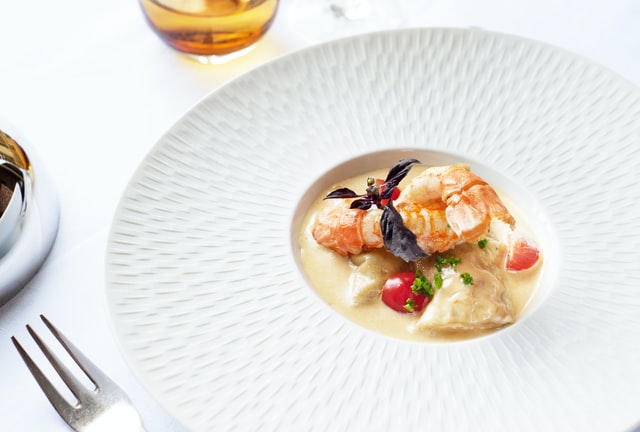 Loa, St Pau'ls Bay (2023)
Grotto Tavern, Rabat (2023)
Giuseppi's, Naxxar (2023)
Rosami, St Julian's (2023)
Legligin, Valletta (2023)
Marea, Kalkara (2022, 2023)
Marea is a stylish and chic lounge restaurant and bar. The establishment is located on the Kalkara waterfront with stunning views of the marina from the glass-walled setting. Here visitors can enjoy a mix of Mediterranean and Asian cuisines or just enjoy some drinks and the view. Each dish is carefully put together and plated to serve a tasteful and cool meal.
AKI, Valletta (2022, 2023)
AKI is a bit of a hidden gem, located on the corner of Strait Street and Santa Lucia Street in Valletta. Stepping into this restaurant, you will be met with sleek and chic decor giving a lounge vibe. You can grab a drink in the bar or go straight to your table and start to admire the menu. In it, you will find a grand selection of interesting cocktails as well as delicious plates to share or enjoy separately. The food is all Asian-inspired, including sushi, bao buns and duck.
Rebekah's, Mellieħa (2022, 2023)
Rebekah's location is a 200-year-old townhouse of character in Mellieħa. The restaurant has a cosy and comfortable feeling to it and definitely boasts a romantic atmosphere. There are two dining rooms as well as a courtyard for al fresco dining, all matching the relaxed and casual fine dining experience the restaurant's menu is reflecting. Hearty, Mediterranean dishes prepared by the finest and freshest produce.
The Fork and Cork, Rabat (2021, 2022, 2023)
The Fork and Cork is a charming and intimate restaurant specialising in delicious Mediterranean food. They offer seasonal menus with dishes crafted from fresh and seasonal ingredients. Instead of the traditional "starter, main, dessert" categories, you will see that the menu of Fork and Cork is categorised into chapters. This is a unique detail that just enhances the charming ambience. The restaurant also has an extensive wine list and chef-owner Carl Zahra is happy to help with recommendations.
Chophouse, Sliema (2021, 2022, 2023)
Chophouse is an exquisite steakhouse located on the very tip of Tigne Point in Sliema. Here you get to enjoy a breathtaking view of Valletta while possibly eating some of the best meat of your life. Steaks are cooked on Malta's largest charcoal grill and their wine cave stocks hundreds of bottles from all around the world.
Zest, St Julian's (2021, 2022, 2023)
Zest offers eastern flavours and high-end, Asian street food in a cool and laidback setting. When it first opened in 2002, Zest was the first Asian fusion restaurant in Malta. In 2019 the restaurant was completely refurbished and the menu was also updated to include Nikkei Cuisine. You'll find the restaurant at Hotel Juliani in Spinola Bay.
Ta' Frenċ, Xagħra, Gozo (2020, 2021, 2022, 2023)
Ta' Frenċ is a beautiful and romantic restaurant located "in the middle of nowhere". The restaurant is a hidden gem set in a restored farmhouse. From the very first moment, as you enter the stone archway in the courtyard, Ta' Frenċ exudes a magical atmosphere. The menu crafted by Chef Brincat has something for everyone with classic pasta and meat dishes. A unique addition is the flambé & carvery section offering flambéed starters, mains and desserts.
Tmun, Mgarr (2020, 2021, 2022, 2023)
Located on the harbour, right next to the ferry terminal, Tmun specialises in seafood and local flavours. The decor is light and fresh with a romantic yet obtainable vibe. There's also a terrace where you can enjoy the catch of the day while soaking in some sun.
Caviar & Bull, St Julian's (2020, 2021, 2022, 2023)
Caviar & Bull is a modern and elegant steakhouse part of the Corinthia hotel in St Julians. As the name suggests, this is the restaurant for those looking for a fancier surf and turf option served with the finest wines. In addition to being mentioned in the Michelin guide, Caviar & Bull has many awards under its belt thanks to the chef's unique cooking innovations and high-quality ingredients.
Kuya, St Julian's (2020, 2021, 2022, 2023)
KuYa is, in my opinion, the best restaurant in Malta. They serve Asian fusion with a mix of Korean, Thai and other cuisines. Every dish has a unique twist and a lot of flavours. The brand first started out as a food truck but now they have an establishment in St Julians. This restaurant is a casual and affordable hideout. I believe this restaurant will have several Michelin stars in the near future.
Briju, Gzira (2020, 2021, 2022, 2023)
Briju is a restaurant focusing on sustainable gastronomy. Chef Rafel sources 90% of his ingredients from nearby farms and also makes use of local salt and oils. The menu offers a mix of Maltese and Mediterranean dishes and flavours all crafted and prepared by Rafel. Expect delicious seafood and pasta dishes with seasonal ingredients.
59 Republic, Valletta (2020, 2021, 2022, 2023)
Walking past 59 Republic you'll quickly see that this is a modern restaurant offering a class experience. Chef Maria Sammut is a master of the art of flavours and here showcases that skill through beautifully crafted dishes. The menu has a clear French and Mediterranean influence but all dishes are updated with modern twists and flavour combinations.
Aaron's Kitchen, Valletta (2020, 2021, 2022, 2023)
Aaron's Kitchen is a gorgeous bistro tucked away in a sidestreet in Valletta. Chef Aaron Degabriele has more than 20 years of experience and focuses on fresh ingredients and flavours. The restaurant serves local, Maltese and Meditteranean cuisine with traditional dishes. You will even find Maltas's national dish 'fenek' on the menu, cooked from the recipe of Aaron's own mother.
Tartarun, Marsaxlokk (2020, 2021, 2022, 2023)
Tartarun is a stunning and elegant restaurant located on the harbourside of Marsaxlokk. This village is known for its local fish market and catches of the day, and Tartarun serves up seafood capturing exactly that. There are also dishes available for those who prefer meat, as well as an extensive wine list. Local, Maltese ingredients and flavours with international influences.
The Harbour Club, Valletta (2020, 2021, 2022, 2023)
The Harbour Club is a modern restaurant with minimalistic decor and atmosphere. The establishment has a stunning view of the Grand Harbour in Valletta. That view, in combination with the dishes being served, is more than enough. The menu has Mediterranean dishes with a French influence. The goal is for diners to have a holistic experience that influences all senses.
The Golden Fork, Attard (2020, 2021, 2022, 2023)
The Golden Fork is an elegant restaurant worthy of its name. It's tucked away in a restored townhouse and offers a true Maltese atmosphere. The menu consists of Mediterranean dishes in a fine dining setting. The restaurant was opened by chef Letizia Vella in 2019 and was quickly recognised for its high quality. The food here is not only delicious but also beautiful to look at (and photograph).
The Medina, Mdina (2020, 2021, 2022, 2023)
The Medina of Mdina is possibly the best restaurant in the city. This restaurant is hidden away in the narrow streets of Mdina, located in an old townhouse that has a lovely garden in the back. The ambience is romantic and intimate, hidden away from all hustle and bustle. The menu consists of dishes crafted from local ingredients and traditions, but with some modern and unique twists that are sure to highlight the chefs' talents.
Root 81, Rabat (2020, 2021, 2022, 2023)
Root 81 is a modern and more laid-back restaurant that serves good cooking. There's a terrace with great views as well as an inside dining room for a more quiet experience. Chef Robert Cassar here combines Mediterranean flavours with modern and international influences. The whole idea of the name (and concept) of this restaurant is that "good food starts from its roots…"
Guzé Bistro, Valletta (2020, 2021, 2022, 2023)
Guzé is located in a classic, Maltese palazzo cellar with brick walls and intimate tables. Here you will find traditional Maltese dishes served beautifully – in generous portions. There's a mix of seafood and meats served with classic, home-cooked sides. An unmissable gem.
Previous Michelin Plates in Malta (7 restaurants)
As mentioned, there are some restaurants in Malta that have previously been awarded the Plate recognition that are not listed in this year's Michelin guide. Nevertheless, they might still be good options to check out, based on this previous achievement.
Hammett's Macina, Senglea (2020, 2021, 2022)
Hammett's Macina is a true pearl offering ethnic, Mediterranean cuisine. Here you'll find unique twists on classic, Maltese dishes and ingredients. The food menu is boasting of dishes that can be enjoyed solo or shared with friends. Hammett's also has three other establishments in Malta: a gastro bar in Sliema, Hammett's Mestizo in St Julians and The Sheer Bastion event venue in Senglea.
Susurrus, St Julian's (2020, 2021, 2022)
Susurrus was previously located on top of the Corinthia hotel in St Julians, but is now replaced by Sole by Tarragon. The restaurant has a stunning terrace that overlooks the nearby bays. The terrace is perfect for casual, al fresco dining in the daytime and a modern and high-end dining experience as the sun sets.
Mezzodi, Valletta (2021)
Mezzodi is a delicate restaurant located in the heart of Valletta, as part of Domus Zamittello Hotel. It is an Italian restaurant, but with unique inspiration and twists from Maltese and Arabic influences. The establishment is set up as a modern bistro that is perfect for both date nights and casual lunches.
Capo Crudo, Valletta (2020, 2021)
Capo Crudo is yet another restaurant with a stunning location and terrace. Here you will get a great view of Sliema and Manoel Island from your table. As for the food, there's an extensive menu covering seafood, pasta, meats and more. The restaurant specialises in fresh fish and also aged meats.
Rampila, Valletta (2020, 2021)
Rampila is a gem of a restaurant in Valletta with a hidden terrace. The establishment is traditional Maltese and the same goes for the cuisine served. With influence from Italian and Mediterranean flavours, the menu offers a selection of pasta and risottos, meat and seafood. A peaceful atmosphere and classic flavours in the heart of Valletta's history.
Barracuda, St Julian's (2020, 2021)
Barracuda had possibly one of the best locations of all restaurants listed here. It received stunning reviews in 2020 and 2021, but has since changed owners and permanently closed.
Should the restaurant open again, Barracuda has a stunning terrace overlooking the ocean with a direct view of Balluta Bay, Spinola Bay and further. Of course, the location also makes it the perfect spot for local seafood, with Meditteranean flavours and local ingredients in perfect harmony.
Lord Nelson, Mosta (2020)
Another restaurant that has closed since its Michelin mention is Lord Nelson in Mosta. This was a Mediterranean restaurant offering fine dining at affordable prices. The restaurant building used to be a wine bar and tobacconist dating back to the 1960s and could be recognised from its bright blue door.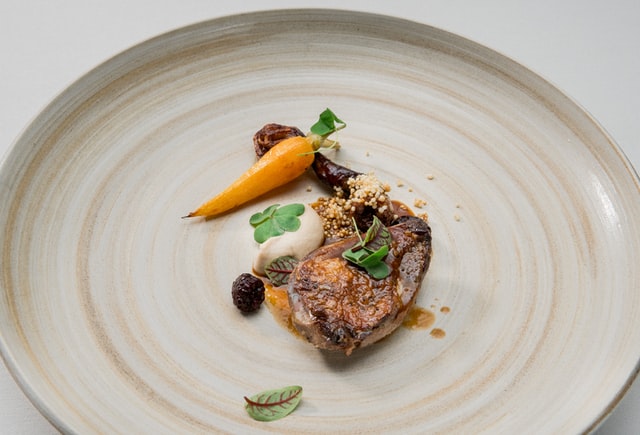 Other Michelin-worthy restaurants in Malta
The establishments listed above are just a handful of the many spectacular restaurants in Malta. To finish off, I want to list a few more high-quality restaurants that I suspect will be included in future Michelin guides:
Wigi's Kitchen (St Julians)
Blue Elephant (St Julians)
Adesso (Valletta)
Crust (St Julians)
Hammett's Gastro Bar (Sliema)
All in all, Malta is an impressive culinary hub for such a small country, and it is great to see its recognition. I can't wait to see which surprises the next Michelin guide brings along. Until then, enjoy the mentions from 2020 to 2023.
---
FAQ on Michelin restaurants in Malta
Does Malta have any Michelin restaurants?
Yes! There are 6 restaurants in Malta that have been awarded a Michelin star.
Which Malta restaurants have a Michelin star?
Malta has a total of siz Michelin-starred restaurants: Fernandõ Gastrotheque (starred in 2023), Bahia and ION – The Harbour (starred in 2021), and De Mondion, Noni and Under Grain (starred in 2020).
What's the number of Michelin restaurants in Malta?
Malta currently has a total of 34 Michelin-mentioned restaurants in 2023, including 6 Michelin-starred restaurants.
Do any restaurants in Malta have more than 1 Michelin star?
No, currently the five Michelin-starred restaurants in Malta all have "only" 1 star each.
Want more food-related content?
Check out the Dine section at DineWineLove.