Are you looking for the best restaurants in Malta for a meal out? Then you're in luck as this guide is full of amazing options!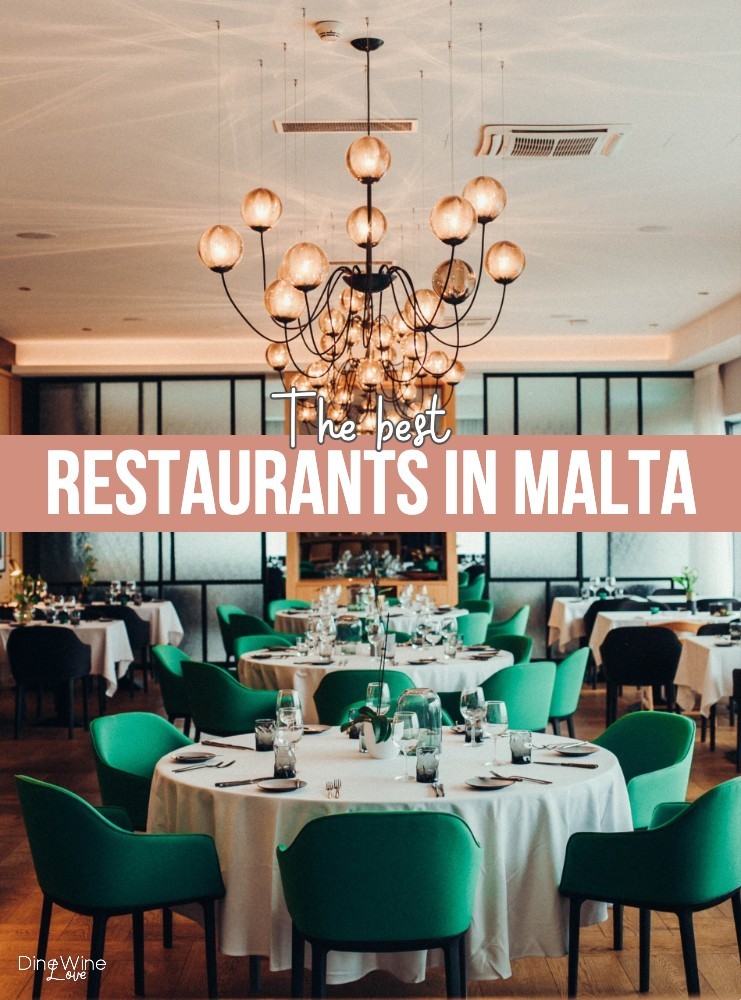 Maybe you've already seen me say it before: Malta is a tiny island with a lot to offer. One area where the island does particularly well is in the restaurant scene.
In Malta (and Gozo) you will find hundreds of restaurants waiting to serve you their specialities. Of course, not all restaurants are breathtakingly amazing, but there are some popular spots really worth checking out. In addition, there are some hidden gems that definitely deserve more recognition.
In this guide, I will go through some of the very best restaurants in Malta for different occasions and niches. I have already written in-depth guide on each topic discussed below so for the full recommendations, you can click on the embedded guides throughout this article.
No matter what you are craving or which occasion you are dining out for, I am confident you'll find your perfect match from my recommendations!
Local food, cuisines and restaurants in Malta
Malta is a small island located in the Mediteranean sea with Italy and Tunisia as the closest neighbours. The restaurant scene is heavily influenced by these neighbouring countries and other international cuisines.
Local, Maltese cuisine has some similarities to Italian food but is in the end quite unique. Traditional specialities include Lampuki pie (fish pie), rabbit stews, goat's cheese, vegetable patés and pastizzi. Maltese restaurants will often serve homemade, hearty meals full of flavours made from local ingredients. Local delicacies can also be bought from small kiosks and pastizzerias.
While you will find local restaurants all over the islands of Malta and Gozo, there are also a lot of international restaurants within different cuisines. Walk around the cities and you'll see a mix of Italian restaurants, British pubs, American commercial chains and fine dining.
What most restaurants in Malta have in common is that the food holds a very high standard. While you can find a lot of high-quality dishes for a good price, good service is not always a given. But the restaurants I recommend always provides quality on all parts: good food, good service and an overall good experience.
Romantic restaurants
What better way to enjoy some quality time with your loved ones than with a high-quality lunch or dinner? Some of the best restaurants in Malta for a romantic meal out are:
Sciacca (Valletta and St Julians)
Blue Elephant (St Julians)
Chophouse (Sliema)
At these restaurants and my other recommendations, you will get an amazing meal that is worth your money. Do you want to learn more? Then read my full guide on romantic restaurants in Malta.
---
Dog-friendly restaurants
If you wish to bring your dog while going out for a meal, you'll be happy to know that Malta has a lot of pet-friendly restaurants. At these restaurants, you can bring your whole group, including four-legged family members, for a decadent meal. There's even a restaurant that has its own dog menu!
Read the full guide to find out more:
---
Michelin restaurants
Malta first got included in the 2020 Michelin guide. Today, the island has more than 30 Michelin-mentioned restaurants. This includes my absolute favourite restaurant in Malta: KuYa. If you want to impress your date or enjoy a memorable meal, check out one of the Michelin restaurants in Malta.
---
Brunch restaurants
In between breakfast and lunch you will find brunch – a trendy and tasty meal that often involves a glass of prosecco (or five). Luckily, many restaurants in Malta has caught on to this trend and offer late breakfasts with special deals. Find all the very best ones in my full guide on where to find the best brunch in Malta.
---
Pizza restaurants
Malta might not be located far from Italy but that doesn't mean you can expect to find perfect Italian cuisine here. In fact, a lot of the pizzas being served are of quite poor quality. Luckily, this doesn't go for all restaurants. In fact, I have a full article discussing the very best pizza in Malta with five high-quality pizzerias.
---
Delivery
If you feel like having a nice meal where you don't have to do any cooking, but don't want to (or can't) go out, there are still options for you. Thanks to various delivery services, you can get food from your favourite restaurants right on your doorstep. In my two guides covering the topic, you can read more about and find the best businesses for food and alcohol delivery.
---
Explore the best of local cuisine at a food festival
Every year, Malta hosts a lot of local events and festivals. These cultural events include a few food and wine festivals where you can explore the best of local restaurants and food-businesses. How about joining the local strawberry harvest or celebrating some local breweries?
Find out more about these festivals (and other events) in the following guide:
---
And there you have it: a compilation of some of my favourite guides related to restaurants in Malta. This article will be continiously updated as I create more guides related to dining out in Malta. I recommend to bookmark or pin it for future reference.
If you have any questions or are in need of recommendations within a specific niche I have not yet covered, please let me know!
Restaurants in Malta FAQ
What is the best restaurant in Malta?
This will depend on your taste; especially your preferred cuisine and budget. In my opinion, the best restaurant in Malta is Michelin-mentioned KuYa.
How many restaurants are there in Malta?
Even though Malta is a tiny island, there are hundreds of restaurants available.
Is it affordable to dine out in Malta?
Yes, overall it is very affordable with many restaurants in Malta offering a very good price point. Of course, you will find more expensive, fine dining options too, but you can easily have a meal out while on a budget.
What's your favourite restaurant in Malta?
Want more food-related content?
Check out the Dine section at DineWineLove.