Have you heard of Utopia La Cala? The bar and restaurant is a bit of a hidden gem – read all about it in my Utopia review!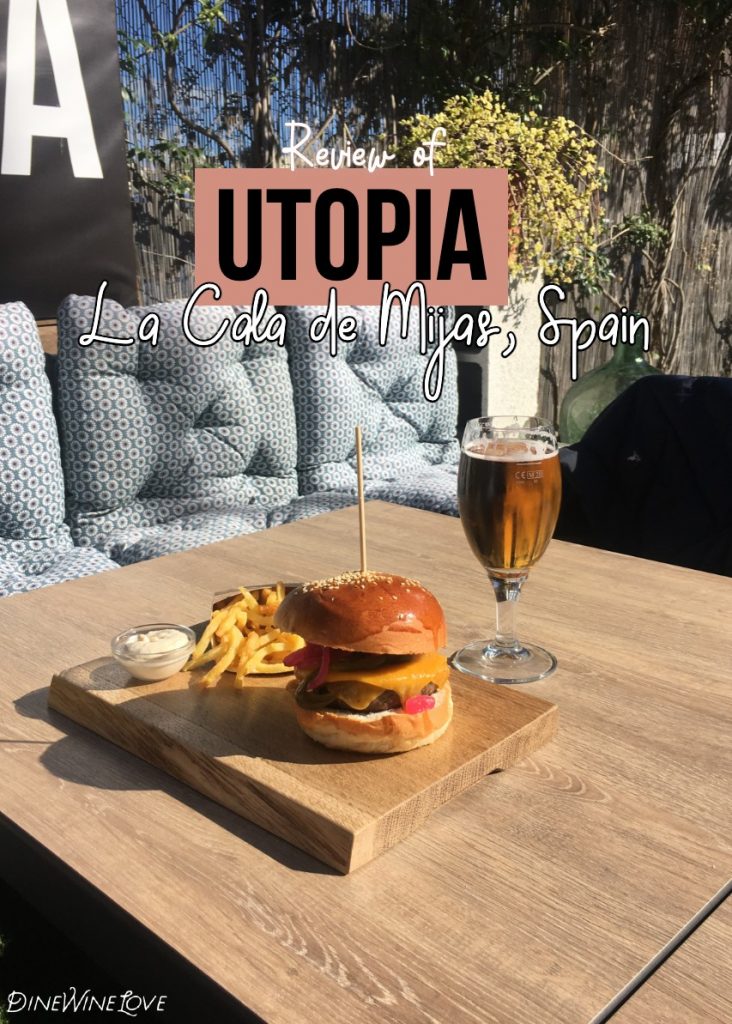 HIGHLIGHTS:
Dog-friendly restaurant
Secluded garden perfect for sunny days
Delicious, homemade Wagyu burgers
---
What is Utopia?
Utopia is a bar, restaurant and burger joint located in La Cala de Mijas. From the outside, it might not look like much, but as soon as you enter and find your way to the back garden, you'll be met with a grand location.
The fenced garden is one of the best spots in Mijas for a sunny afternoon or snug evening. There are lots of tables, all surrounded by fairy lights, fresh greenery, and the smell of fresh burgers on the BBQ. All the details – together with a service-friendly staff – help create a homely and casual atmosphere.
No matter if you just want a coffee, a glass of wine, or a full meal, Utopia is an exemplary choice. Right now it is perfect for a lunch out (or take away) and as restrictions start to ease, it will be the go-to place for evening hangouts.
The restaurant has been around for more than three years now. In the past, fun events have been hosted here, with live music and tapas. I am looking forward to such events being possible again in the future!
Also check out my other favourite recommendations for lunch in Mijas and Marbella!
The menu, food and drinks at Utopia
Utopia has an extensive food menu where you'll biggest challenge will be what to go for as everything sounds (and looks) delicious. Even if you plan to just sit down for a drink, the smell of fresh Wagyu burgers on the grill will make your mouth water and long for a bite.
The food menu offers a mix of burgers, hot dogs, salads and desserts. For drinks there's an impressive wine list covering local and foreign classics, as well as a good selection of gins and other spirits.
What to order
Do you fancy a bit of everything? I recommend spending a good few hours at Utopia so that you can try and discover different drinks and dishes. You definitely have to try one of the speciality burgers. If you can handle spicy food, I would recommend the Chili Cheese burger. Or try a classic burger or a classic (yet uniquely plated as deconstructed) caesar salad.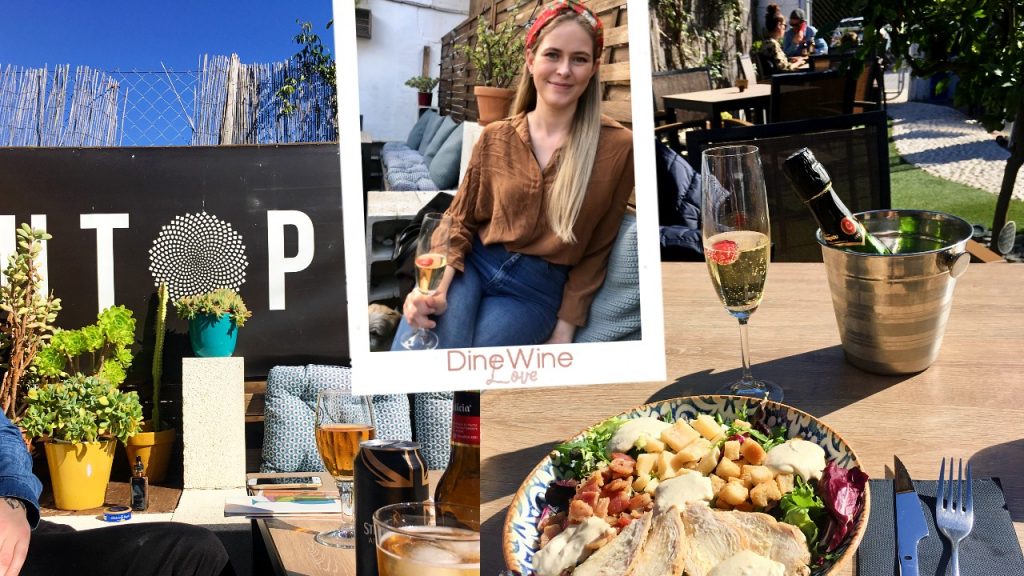 Verdict
Utopia is a bar and restaurant that works well for any occasion and group of people (or four-legged friends). The restaurant is a bit tucked away and easy to just walk past if you don't know of it, but don't make the mistake of doing so!
PS: I recommend booking in advance so that you can get the superb sofa group in the sun.
UTOPIA, Details

Where: Calle Fuengirola, S/N, LOCAL 8, 29649 La Cala de Mijas, Málaga
Opening hours: Tuesday to Sunday, 12 pm to midnight*

*Opening hours are currently limited and subject to change due to Covid-19 restrictions

Contact: +34 604 34 75 78
Want more Spain recommendations?
Check out the Spain section at DineWineLove.