Are you in the mood for some Italian food – and maybe some entertainment – in Marbella? Then check out my La Scala review to read more about a great restaurant choice!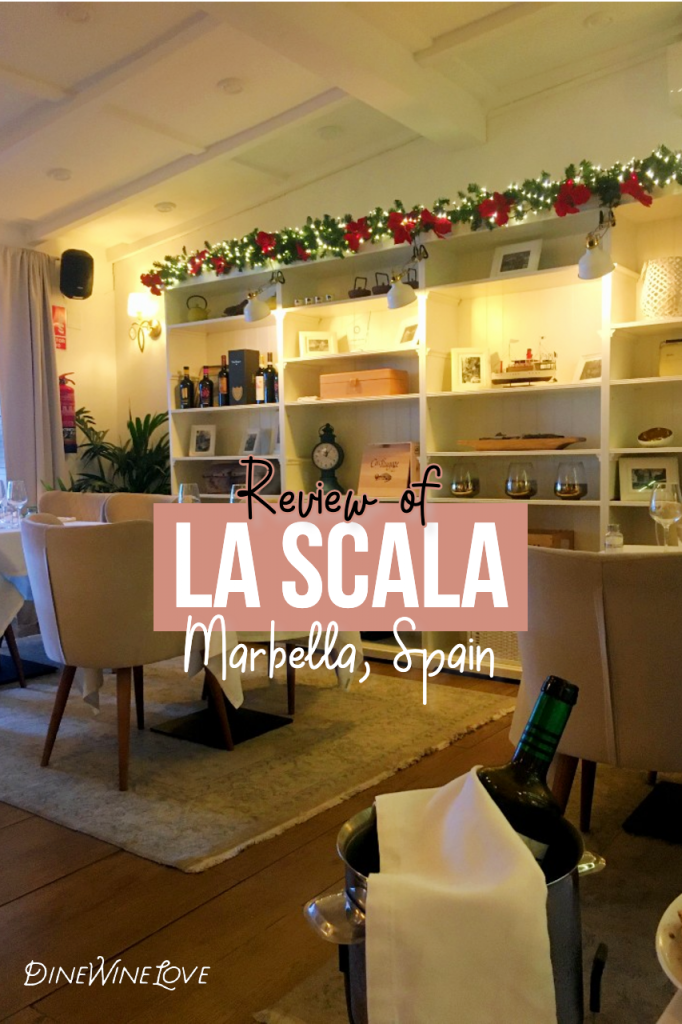 What is La Scala?
La Scala Marbella is a beautiful Italian restaurant located in the heart of Elvira. While the address is in Marbella, it is not too far from the Mijas border, making it a great restaurant choice no matter where around the area you live.
When you first arrive at La Scala you will see the welcoming and classy exterior, with a small patio perfect for al fresco dining in the sun. As you walk inside it is as though you are stepping into someone's living room, complete with vintage carpets and antique decor.
The interior will quite literally make you feel at home, but it is the exquisite food and service that will make you want to stay (and come back).
I first discovered La Scala in November – when we were not allowed to leave the municipality of Mijas – and couldn't wait to visit. Once the borders opened up we went for lunch, then went back for brunch, and now I can't wait to go back yet again.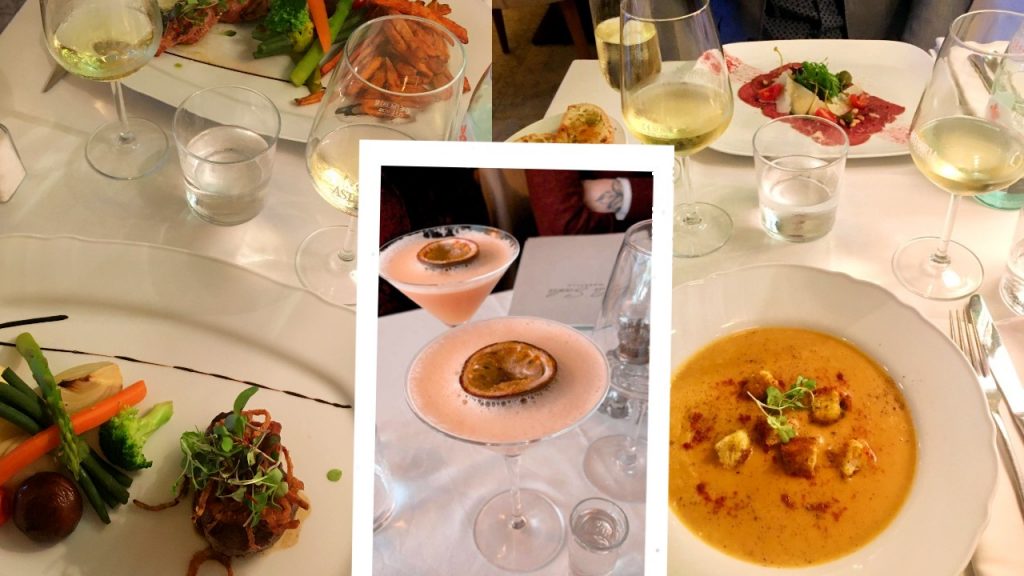 The menu, food and drinks at La Scala
The menu at La Scala is all about Italian delicaties and exclusive flavours.
The restaurant has a few menus on offer, depending on the (time of) day. The full dinner menu has pages upon pages of delicious starters, pasta, salads, fish and meat dishes to choose from. There is also an extensive wine list. Then there's the Ladie's lunch, Leisure Lunch, and Saturday Brunch.
I have so far tried the Leisure Lunch and Saturday Brunch, both of which give great value for your money. The La Scala Leisure Lunch gives 3 courses, a glass of prosecco and a coffee for €25. The Saturday Brunch is similar at €29 per person including two hours of free-flowing prosecco as well as a classic cocktail. And the best part is, there's live music playing!
What to order at La Scala
As a starter, I recommend that you try the beef carpaccio. You'll get it served with olive oil, squeezed lemon and fresh pepper – which results in a flavour explosion unlike any other carpaccio I've ever tried. Then try some homemade pasta or meat, before finishing off with a moist* tiramisu. Apart from the small cough you might experience from the cocoa cover, there is nothing to complaint about with this delicious dessert.
(*I am sorry if you can't stand the word but moist is the best compliment I can think of when it comes to tiramisu).
---
Verdict
La Scala is a wonderful Italian restaurant hidden away in a residential area in Elvira. With a cosy and warm interior and a friendly staff, you'll feel at home right away. And with a good selection of Italian dishes made from Italian ingredients, you'll be sure to find something you like. To get the best value for your money, opt for their lunch or brunch deal (and enjoy the entertainment!).
La Scala Marbella, Details

Where: Urb. Real de Zaragoza, 62, 29604 Marbella, Málaga
Opening hours: Tuesday to Saturday, 6:30 pm to midnight and Sunday, 1 pm to midnight*

Opening hours are currently different due to Covid-19 restrictions

Website: https://lascalamarbella.com/
Contact: +34 951 56 93 62
Want more Spain recommendations?
Check out the Spain section at DineWineLove.