Top restaurants for all-day food in London, where you can enjoy breakfast, lunch, dinner, and drinks. I have already shared my Forever Favourite London Restaurants, but I still have so many more to write about. My previously shared favourites are all-time goodies I will always go back to. But I also have some other great spots where I spent a lot of time while living in London.
What are the Best Restaurants for All-Day Food in London?
The Kensington Crêperie

Le Pain Quotidien

The Breakfast Club

Sketch

E Pellicci / Pellici's
---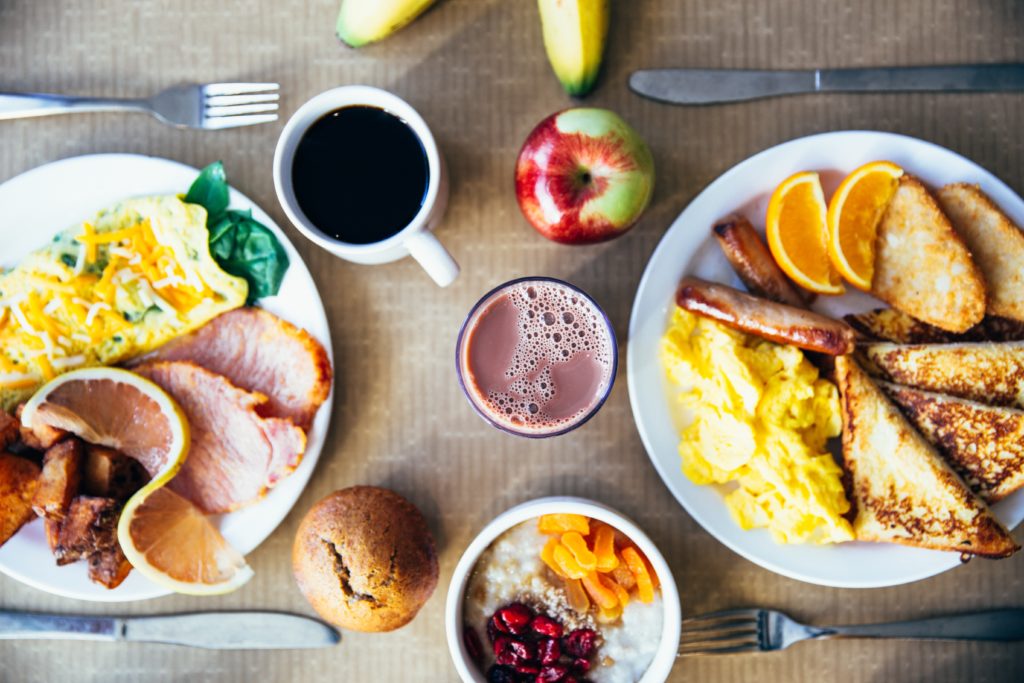 I normally recommend Franco Manca or any of the other London Favourites for dinner. But the thing is that when you are in London for a few days only, it is not always as easy to plan out your whole day and where to eat every meal, as you have a lot you want to do. Planning which restaurants to visit when might feel like a gamble, like playing at UK Online Casinos. If you are in the middle of Oxford Street on a big shopping spree and start to feel an urgent hunger, you might just go for the easiest/ closest option.
To avoid eating McDonald's for dinner, I have gathered a few London favourites which are all good for "all-day food". Either if you on a shopping trip, girls night out or family vacation and fancy a nice breakfast, brunch, lunch, dinner or dessert, these five places are definitely worth looking into:
Five Best London Restaurants for All-Day Food
1. The Kensington Crêperie
€€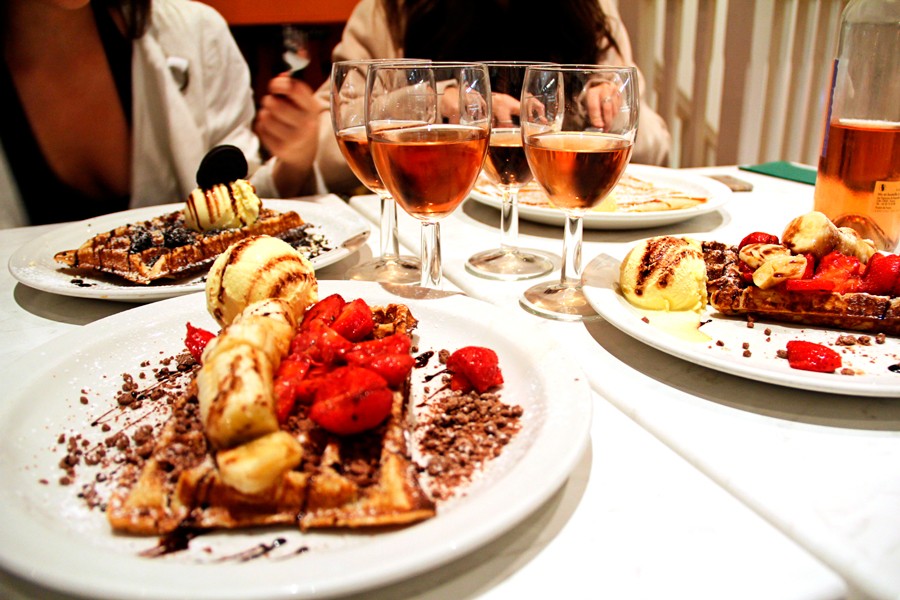 If you are not sure where to go to eat, I always recommend South Kensington. And if you are not sure where to eat there, I recommend The Kensington Crêperie. (There is also a great Le Pain and Franco Manca there, but you should definitely visit the Crêperie first). I first stumbled into this magical café early November my first year in London.
Some friends and I took the tube to South Kensington because there is a variety of restaurants there. Following an event, we were all in the mood for some food and drinks. As we walked out of the station, a place caught our eye immediately, with the words "crepes, waffles and wine" (among others) on their sign. With ice cream, crepes, waffles and drinks, it is the perfect place for a girls night out. But the big menu also has savoury crepes and other dishes, perfect for lunch and dinner.
2. Le Pain Quotidien
€€€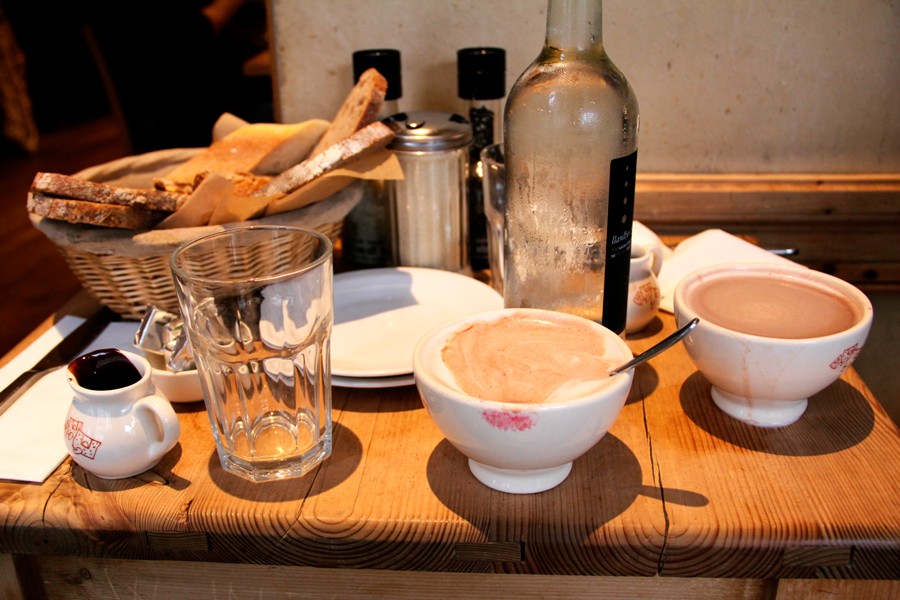 Whenever in doubt, choose Le Pain! Definitely one of my favourite places for breakfast, but also a great choice for every other meal of the day. Their freshly baked goods, homemade spreads, delicious hot and cold drinks and wide variety of meals makes it the ideal place for a nice sit-down and some food. As Le Pain is a café chain you can find locations all over London, which is ideal if you don't want to go through too much hassle but still want a good and budget-friendly meal.
3. The Breakfast Club
€€€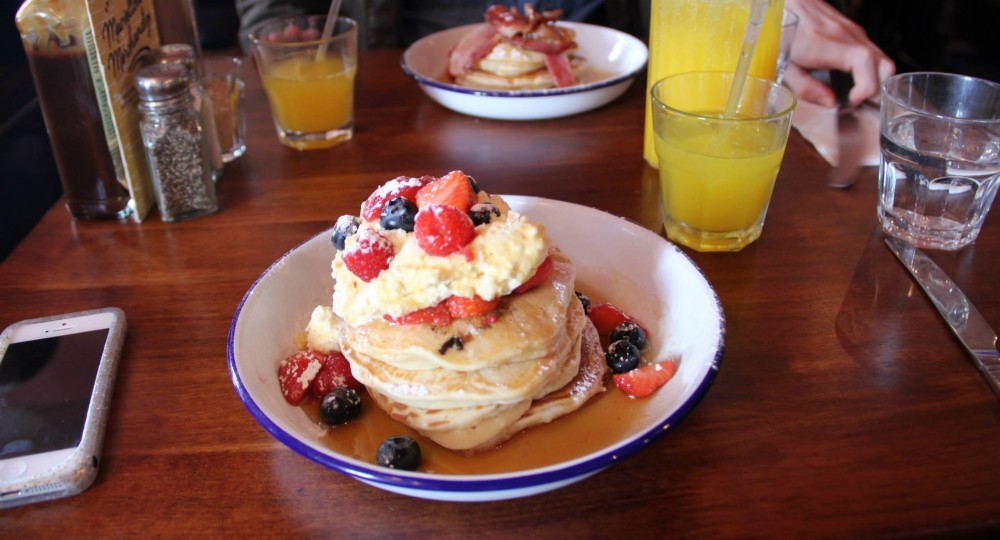 I've already mentioned the Breakfast Club at this blog once, but it fits this list too. Serving up delicious breakfasts and lunch dishes all day, it is the perfect restaurant for all-day food in London. Even though it is called "the breakfast club", you can also go there for lunch, dinner, dessert or just drinks! You will normally meet a queue, especially during weekends and peak times. But with more locations popping up, you can find a quieter spot if you are lucky.
4. Sketch
€€€€€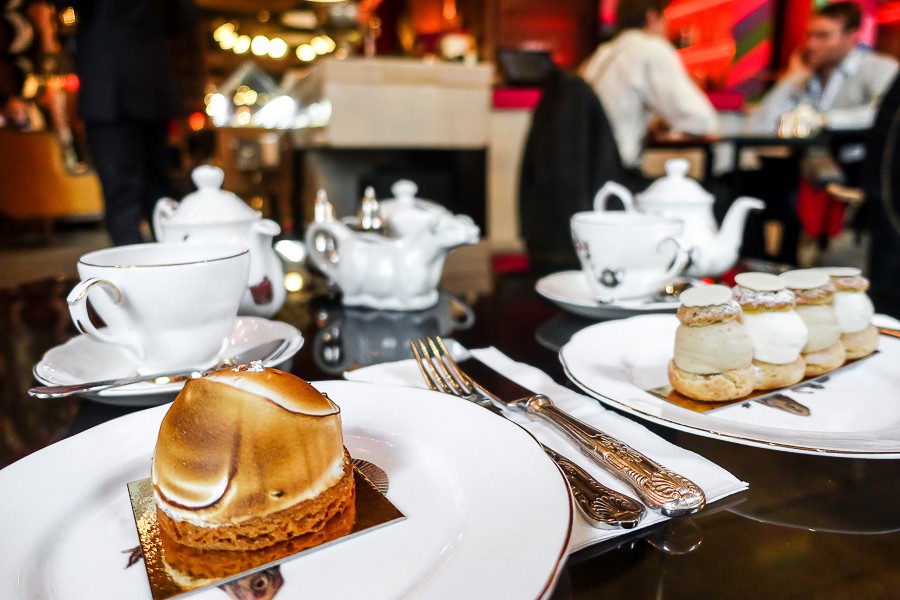 Definitely the priciest on the list, but worth mentioning. Sketch, one of the most instagrammable and hyped up spots in London. Visiting is an adventure in itself and you definitely have to take some photos of the toilets. If you go to Sketch, it is not purely for the meal, but for the full experience.
With several different restaurants and cafés at the house, you can find something suited for any meal. They are known for their Afternoon Tea in the pink room, which you will have to book in advance. Drop in for some sweets or a drink. If you are looking for a unique place serving delicious food, look no further.
5. E Pellicci / Pellici's
€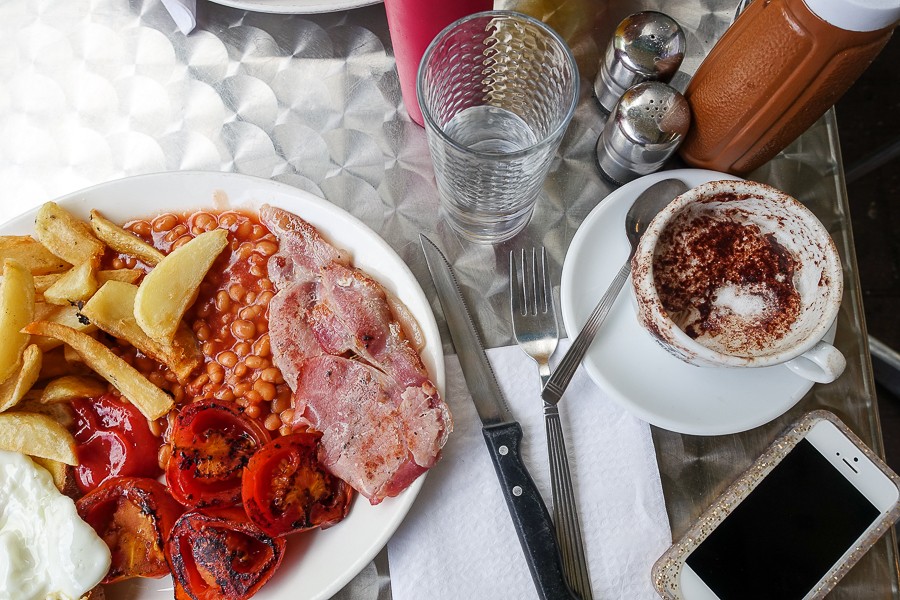 When I was living in London, Buzzfeed wrote that E Pellicci had the best full English breakfast. So, of course, I had to check it out. I love breakfast food and had a lot of English breakfast during my three years in London, but nothing was better than E Pellicci. It's a family-run, authentic business serving up some great, homemade food.
The award-winning breakfast is affordable and you can add on all the sides you might want. Breakfast and lunch is served all day, but they also have a grill menu, pasta, and more. As it is not a chain restaurant, it gives out a lot of hospitality, love and genuine quality which you will not find a lot of other places.
Best Restaurants for All-Day Food in London
The restaurants above are based on an old post I wrote back in 2017. They might not be the most updated (nor are they very unique) but I think they are still all good restaurants for all-day food in London. Though not everyone will love a chain restaurant, the good thing about them is that you won't have to travel across London to find a location. And with a mix of chains and one-offs, I hope there is something for everyone!