Are you looking for a proper bakery in Malta? Then learn all about the best one – Frensh Bakery – here!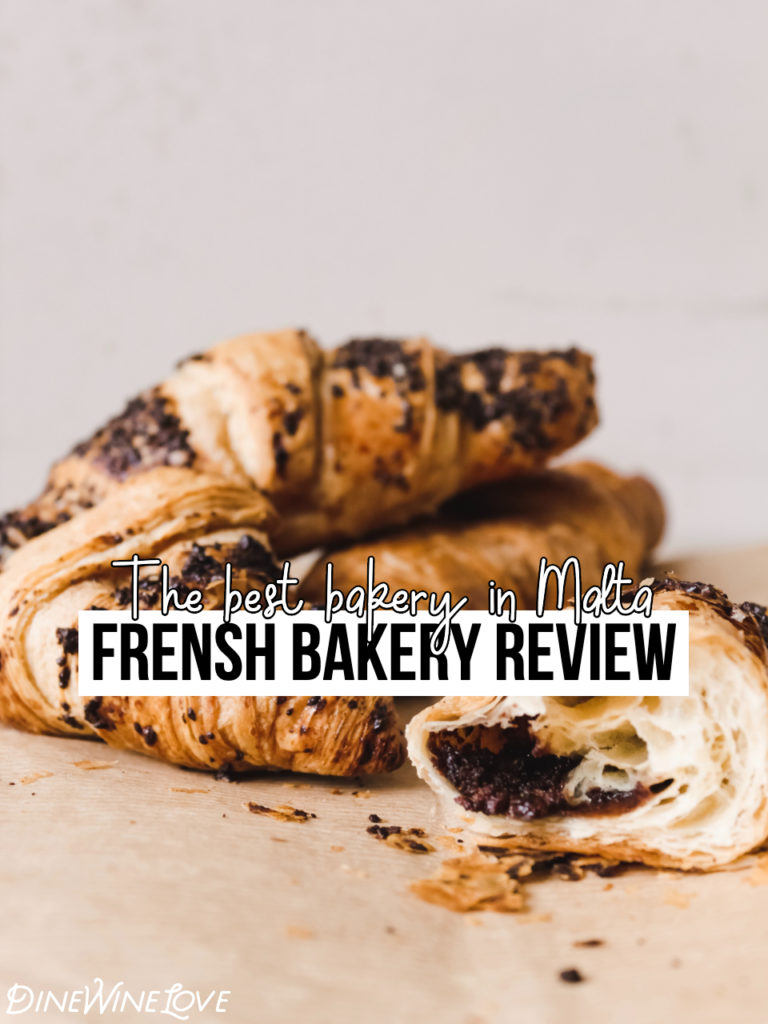 I have a lot of favourite restaurants in Malta (including KuYa and Sciacca), but only one bakery favourite: Frensh in Ballutta Bay. If you are looking for the best croissants in Malta, Frensh is the place to go!
What is Frensh bakery?
Frensh is easily the best bakery in Malta. It is the perfect combination of French and Fresh (hence the name). Here you will always be greeted with a "bonjour" and the smell of fresh croissants.
Frensh was the first place in Malta I got recommended (by a local). While looking at apartments, my foodie real estate agent mentioned where to get 'the best croissants in Malta'. And when I tried them, I immediately knew what he meant.
I wish I could say that Frensh was a well-kept secret, but in fact, it is a very popular spot. This means that if you want to have the best selection of baked goods, you need to come early (especially during the weekend). On a sunny Saturday, you will normally be met with a queue going outside of the (little) shop. But it is always worth it!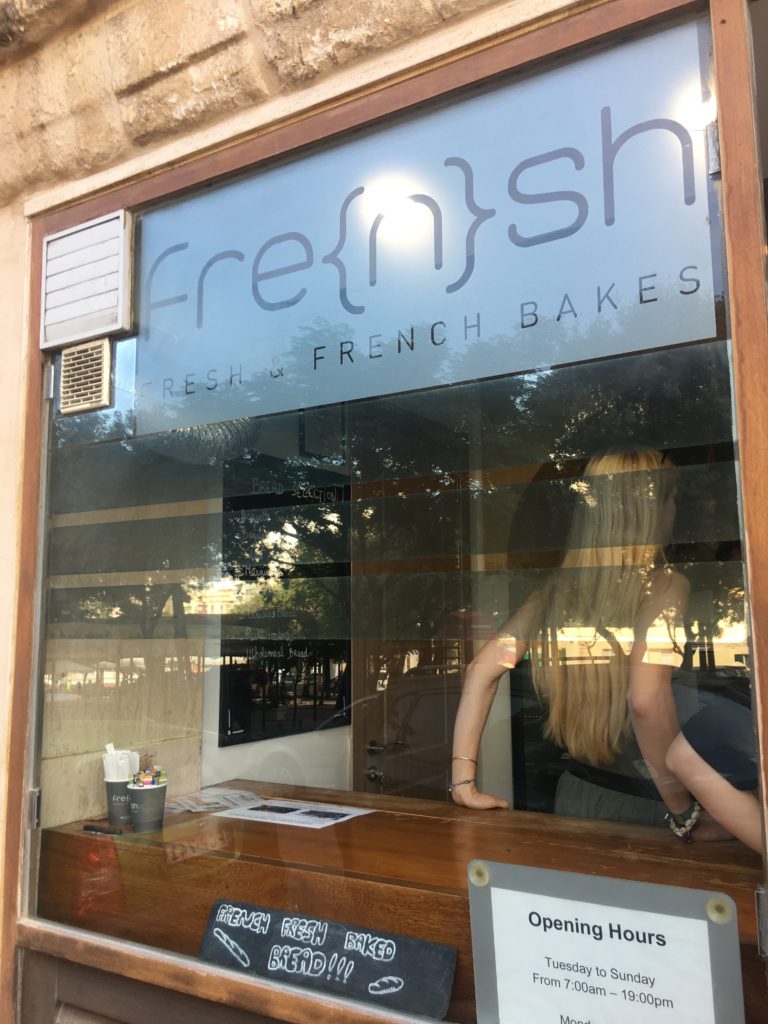 Fresh & French
Frensh is a small bakery located in Ballutta Bay, Malta. Here you will find the best croissants on the island as well as other delicious sweet and savoury items.
What to order at Frensh Malta
Frensh is not a sit-down restaurant but a takeaway cafe/bakery. A takeaway meal from Frensh is a great idea if you are going on a road trip or want a quick meal on-the-go. Take a stroll down to Frensh Ballutta and grab some baked goods to bring home for breakfast.
My favourite thing is to buy some croissants, baguettes, juice and coffee and sit down in the Ballutta Bay park. Enjoy the fresh food and view of the ocean. Finish off the beautiful morning with a stroll along the seafront.
Food
Frensh Bakery has an amazing selection of sweet and savoury baked goods. Below the counter, you'll see baskets of fresh butter croissants, pain au chocolate, and raisin swirls. There is also a choice of hot and savoury treats such as different quiches and ham & cheese croissant with béchamel sauce.
In the main counter, there is normally a variation of sweets such as tartelettes, eclairs, and brioches. Sometimes there will be seasonal or occasion-specific cakes and cupcakes, and also savoury baguettes. Behind the counter, a selection of fresh bread can be found.
Drinks
If you want to enjoy a breakfast, brunch or lunch on the go from Frensh, you should grab a coffee or juice with your food. They offer a selection of different hot coffee drinks and cold drinks from the fridge.
Frensh Menu
As mentioned, the selection at Frensh can differ depending on seasons and occasion/holidays. If you come by early in the morning, you should be lucky enough to choose from all the goods they offer that day. There is no Frensh menu available online, but you can call to book an order in advance.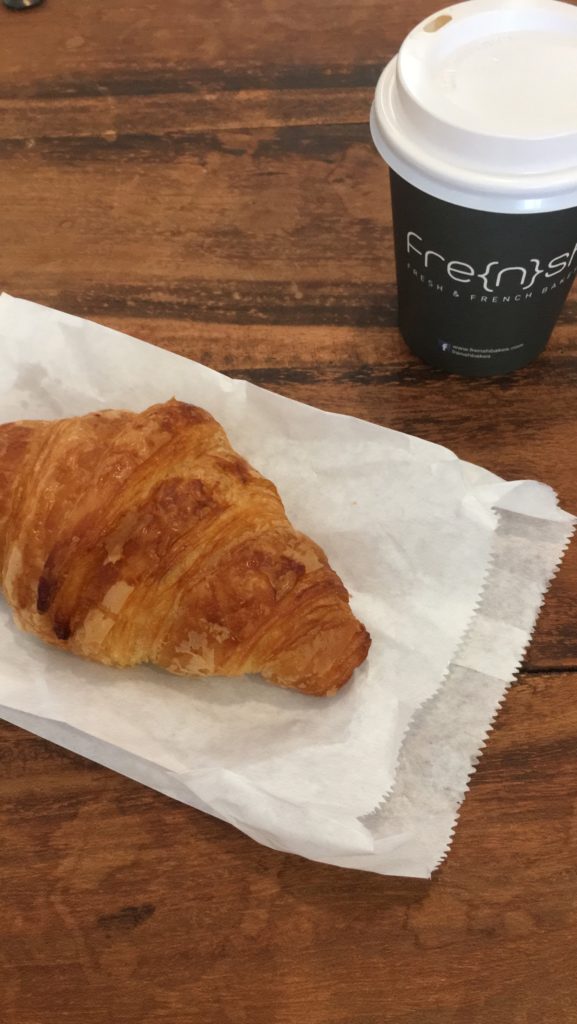 Frensh Bakery Malta, Details

Where: 37 Pjazza Balluta, St Julian
Brunch Hours: Tuesday to Sunday 7:30 am to 6:30 pm
Contact: 2137 0818
Want more Malta recommendations?
Check out the Malta section at DineWineLove.