Looking for the best spots for a night out in Qatar? Check my list of the four best bars in Doha, take advantage of the Happy Hour and Ladie's Night offers, and enjoy!
Click on the bar names below to jump to that section or keep scrolling for the full guide!
What are the best bars in Doha, Qatar?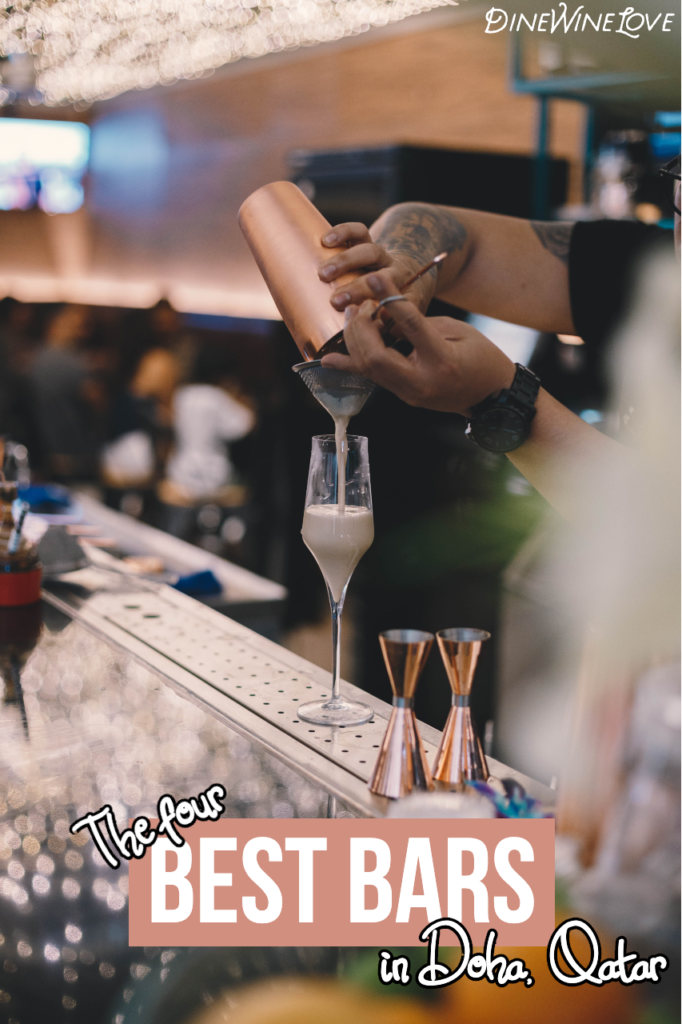 Being a religious, Muslim country, you won't find alcohol everywhere in Qatar. But that does not mean you can not cool down with a beer or cocktail! In Doha, most major hotels will have a bar service. Although the price point can be quite steep, Happy Hour, Ladie's Night and the other events are common – and makes the prices easier to justify.
After living in Qatar for two years and visiting yearly for more than 10 years, I have found some favourites here and there. I already shared some of the best restaurants in Doha, where I made sure to specify if they serve alcohol or not. But if you are looking for a night out in Qatar, these are my absolute favourite bars in Doha.
1. The Den
– Live jazz and classic cocktails
Located at the JW Marriott hotel (previously Shangri-La Doha) next to the City Center shopping mall, you'll find this cosy and classy jazz bar. The lighting is dimmed, the furniture masculine and classy, and tunes playing in the background jazzy. The bar staff are always friendly and welcoming, and the bartenders know what they are doing.
If you arrive early, it might look like an unpopular spot. But if you end up staying for some hours (which you should) you'll quickly see how the crowd fills up. Especially on nights with live music, you'll have difficulty finding an empty seat if you come in late.
But it is not the great staff nor amazing music that makes this the best bar in Doha. The icing on the cake here is the Happy Hour, which gives you some surprisingly good prices for a bar in Doha. The special Happy Hour menu has discounted prices on regular drinks from 5 pm to 9 pm and then midnight until closing.
Sit back, sip a classic cocktail or glass of wine, and enjoy the atmosphere.
2. Rise Skybar
– Decor, view and atmosphere like no other
On top of the unique art-deco hotel Mondrian, there is a modern bar unlike any other in Qatar. Take the lift up to the 27th floor and get stunned by the view that meets you. Rise is literally one of the top bars in Doha!
At Rise, everything is spectacular. The entrance has a crystal-blue swimming pool surrounded by checkered black and white floors and walls and a beautiful chandelier. To top it all off, the ceiling is a handpainted glass dome.
This Doha bar is nothing if not fancy. But while you might come for the view, you will stay for the drinks, music and atmosphere. Here you can join weekly themed nights such as Sound of Africa on Thursdays and Legit Night on Saturdays with RISEHappyHour from 6 pm to 9 pm.
3. Zengo
– The best view in Doha
When you take the elevator up to the 61st floor of Kempinski Residences & Suites Doha, you'll be met with one bar on each side. Although Z Lounge is also a great option, I prefer the drinks and atmosphere at Zengo.
Open from 12 pm to 12 am, this is the perfect spot for a drink and some bites all day long. After work or for a romantic date night, Zengo is the place to go. Here you will find an extensive bar menu with classic cocktails and proper beer, whisky and more.
Enjoy the best view of Doha from the 61st floor. Even though the venue is quite spacious, it is also a popular spot in the evening. A reservation is recommended if you want the best seats!
4. Belgian Café
– Beer, music, and Belgian food
This Doha spot makes it on the list of both the best restaurants and the best bars in Doha. While the Belgian food they serve up is absolutely delicious, the location and beers on tap are even better.
As one of the few places in Doha where you will find proper beer on tap, you can choose from a wide variety of different beers (also on bottle) and other alcoholic drinks here.
In addition to a weekday Happy Hour from 12:30 to 6 pm, there are a lot of events and happenings at the Belgian Café. On Mondays, you can join in on the Monday Madness with live music and unlimited drinks and appetizers (aka hoppetizers).
As this is yet another popular spot and the best seats are outside on the terrace, I would recommend booking in advance here too.
---
FAQs on alcohol and bars in Doha, Qatar
Hopefully, you have found a great bar to try out in Doha from my absolute favourites. To round off, here are some closing questions regarding bars and alcohol in Qatar.
Can you drink beer in Qatar?
Yes, you can drink beer and cocktails in Qatar (legally) at several hotels and restaurants. Most of the bars and restaurants serving alcohol are located in Qatar's capital, Doha. There are several hotel bars in Doha, such as Rise and Zengo.
What are the best Doha restaurants with alcohol?
There are many great Doha restaurants serving alcohol, including Toro Toro and Belgian Café. Read my full guide on the best restaurants in Doha here!
What are the best bars in Qatar?
There are many great bars in Qatar, but I prefer The Den, Rise Skybar, Zengo and Belgian Café as the absolute best.
Are there many happy hour bars in Doha?
Yes! Most bars and restaurants serving alcohol in Doha offer some sort of happy hour. This offers cheaper drinks at specific hours of the day or days of the week.
What is the best happy hour Doha has to offer?
There are many bars in Doha that offer a great happy hour deal, but the very best must be The Den at JW Marriott, Doha (by the City Center Mall).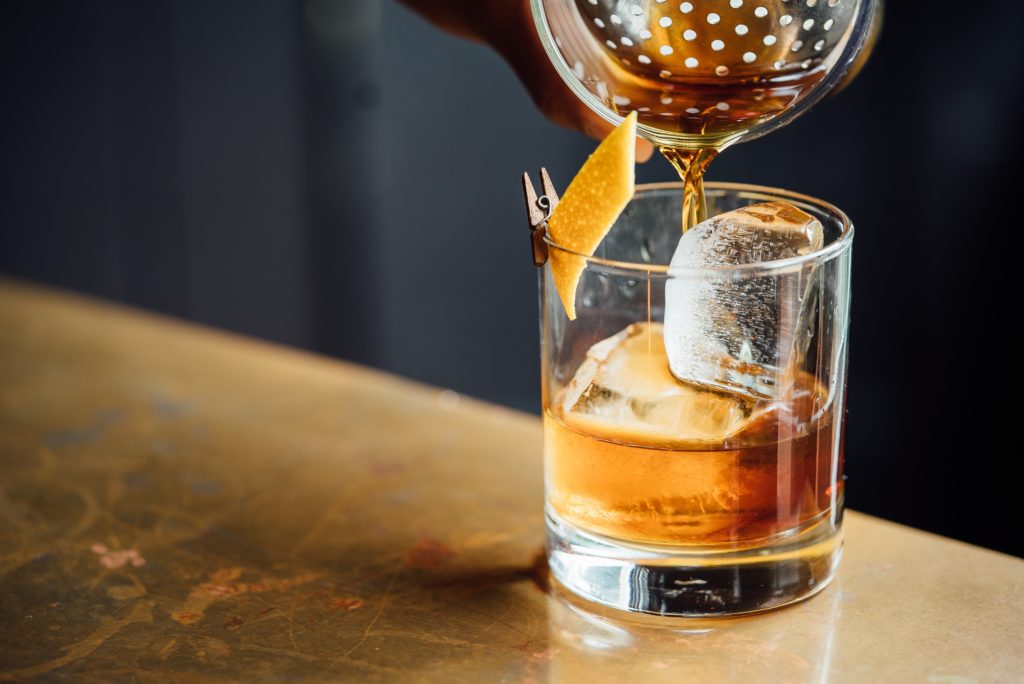 Want more Qatar and bar recommendations?
Check out the Qatar tag and Wine section at DineWineLove.