Are you dreaming of a fabulous wine cellar, but not sure where to start? Wine collecting doesn't need to be intimidating but might require some preparation. Get started with this DineWineLove beginner's guide to building a wine collection, brought to you by the licensed sommelier Raichelle Carpio!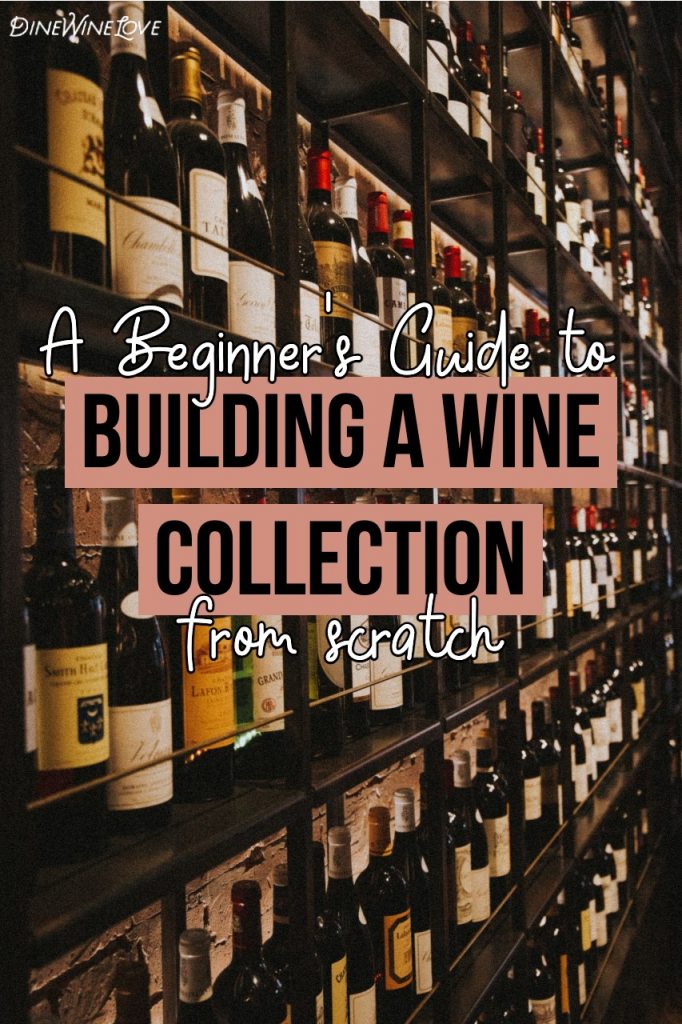 The origins of wine can be traced back to 9,000 years ago in China. In Western Asia, evidence of winemaking suggests that it has been around since the Neolithic period in Iran—that's 5,400 to 5,000 BCE. And in Europe it has been around for even longer, dating back to 12,000 years ago in Greece and 10,000 years ago in France.
There's no doubt that wine has been tied to a lot of memories and experiences for people in all these years. For some, these experiences have aroused a fascination that leads them to collect wine. Some who have a clear passion for wine have grown an enormous collection, while others are still getting the hang of it. It might seem like a daunting task, but building a wine collection is actually a lot easier than you may think.
How to Get Started on Building a Wine Collection
Anyone can have a wine collection. It doesn't need to be massive or expensive right at the beginning. Take it one step at a time and jot down notes from this beginners' guide on building a wine collection.
1. Set Your Intentions
Before anything else, a self-evaluation must be in place. Ask yourself the question, why are you starting a wine collection?
There's no one definite answer here. Maybe you had fun on a recent trip, and it got you interested in wines. Perhaps you want to have a stock of perfect housewarming presents ready to bring at any moment. You might also be looking at it as an investment. Either way, knowing the reason behind starting a collection will help you gauge the amount of effort you're willing to put in.
Why is it important to set an intention for your collection? For instance, those who are doing it for profit might need to pay close attention to the prices, insurance, documentation needed, etc, while those who are doing it for fun can focus more on their personal preferences.
2. Set a Budget
While you don't need to break your bank account to start a wine collection as a beginner, budgeting should still be in place. Your budget dictates the lengths you're ready to go through for your collection and the price range of the bottles you can collect.
Beginner collectors don't need to spend five or six digits on the initial purchase. Unless your budget can cater to several bottles of wine for that price, your collection may end up with only one bottle. Consider starting your collection with bottles that range from €50 to €500. If your budget is generous enough, you can have a threshold of €2,000. This allows you to purchase more bottles without overspending.
Remember that the budget is not only for the wine itself. You might also be spending money on storage, insurance, consultation fees, documentation, etc.
Aiming for diversity in your collection is always a good starting point for beginners. To learn the basics before purchasing your first bottle, you can check out information such as guides to Spanish Wines. Read up on wines from different regions and countries and see what sparks your interest. It's best to explore your options while you're gaining footing in this new endeavour.
3. Start with What You Like
As a beginner collector, you may listen to what you like and follow your heart. In this sense, you will focus more on your enjoyment. When the time comes that the wine has reached its peak, you can open the bottle and savour every drop of it. This gives a bit more personal value to the collection as well.
Do you have a favourite bottle of wine already, or a favourite grape? Then start exploring variants of (but also contrasts to) what you already know. Head to your local wine shop or order some wine delivery.
With the tips below, you can start to think more about what you like to have in a bottle of wine. Consider the taste profile, the age, and the price. It's up to you—as long as it adds value to your life, collection experience, and happiness.
---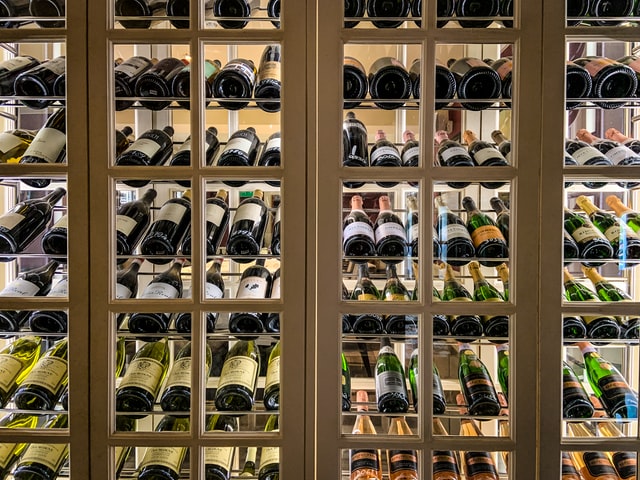 Get to Know Your Wine
Knowing your preference will also come with an understanding of wine. Through learning more about the topic, you'll know what you prefer in terms of origin, taste, price, and age. In addition, it's easier to make an informed decision when purchasing your first few bottles if you already know a thing or two about wines.
The following are three key points to know when it comes to which wines to collect:
1. Prices
Like most things, wine can be cheap or expensive. When looking for a bottle to add to your collection, you'll have to look at the current retail price, historical price trends, and auction history. Additionally, the cost of producing the wine and its perceived value will affect the price of the bottle.
2. Cellaring Period and Lifespan
Take note that there are wines that are best served within a few years or less. Other wines will need 10, 20, or 50 years to age. Knowing the cellaring period and lifespan of your wine is important no matter if you are planning to enjoy it yourself or sell it in the future.
3. Provenance and Pedigree
If you really want to get to know your wine, you need to look at the finer details such as the provenance and pedigree. Provenance is the source, life cycle, and storage of the wine. Pedigree involves the genetic characteristics of the wine. If you are not already familiar with these terms and their effect on the wine, it's a great opportunity to learn more while building your wine collection.
To be more educated about wines, consider reading magazines, history books, vintage reports, and other informative publications surrounding this topic. There are also a lot of accessible wine facts and figures available online.
---
Invest in Proper Storage
A wine fridge could suffice for wines that you intend to consume within a few weeks. However, long-term wine collection demands proper storage. This means maintaining the right temperature, humidity, and lighting in your storage area.
All these factors affect the taste and the preservation of the wine. Two direct examples:
The wine will taste flat when stored at a high temperature.
Corks will shrink with low humidity. When this happens, oxygen penetrates the cork, and sooner or later, you're left with vinegar.
To ensure that your wine will gain value and flavour in your collection – and not go to waste – it is really important to invest in proper storage.
---
To Sum Up: Wine Collecting Doesn't Need to be Intimidating
Collecting wine may have a bougie reputation, but this doesn't mean a beginner can't enter the scene. Whether you're starting with a low budget or a huge one, you always begin by purchasing wines you actually like and build from there.
In the process, you need to educate yourself to determine the best wines that will add value to your collections. Keep your wine stored properly to preserve them so that, one day, you'll get to enjoy them when they're at their peak.
Want more expert advice?
Check out the Interview section at DineWineLove for more to come.