Do you love wine? Me too! This post is for anyone who loves to enjoy a good glass or bottle of wine – listing some creative, romantic ideas for wine lovers!
♥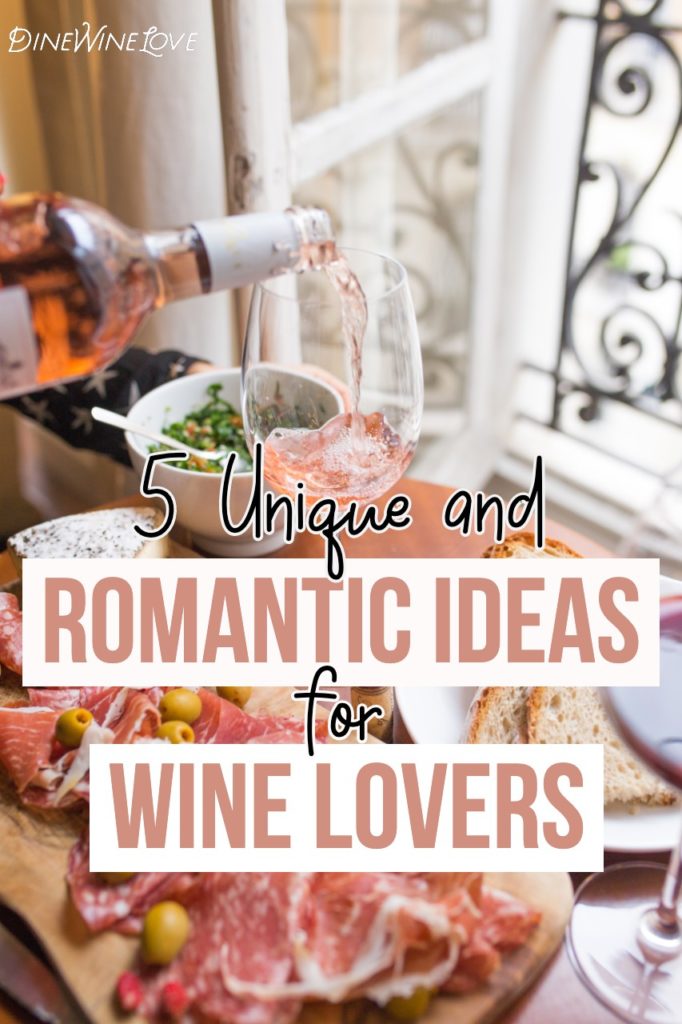 I've always enjoyed a good glass of wine, but living in the Mediterranean has certainly turned it into more of a passion. One of my favourite things to do with my fiancé is to share a good bottle of wine – whether that be at a restaurant, wine bar, or with food delivery at home.
Through the course of our relationship, we have not only gone through many bottles of wine. We have also come up with some of our own traditions related to wine. And although personal, I wanted to share some of those traditions today – as creative, romantic ideas for wine lovers.
The five ideas listed are a mix of small gestures and bigger date night ideas. Five fun things to do while drinking wine!
5 romantic ideas for wine lovers
Always say "cheers" for something

Keep your wine cork and personalise it

Be creative with your wine bottles and wine corks

Play games while drinking

Go to a wine festival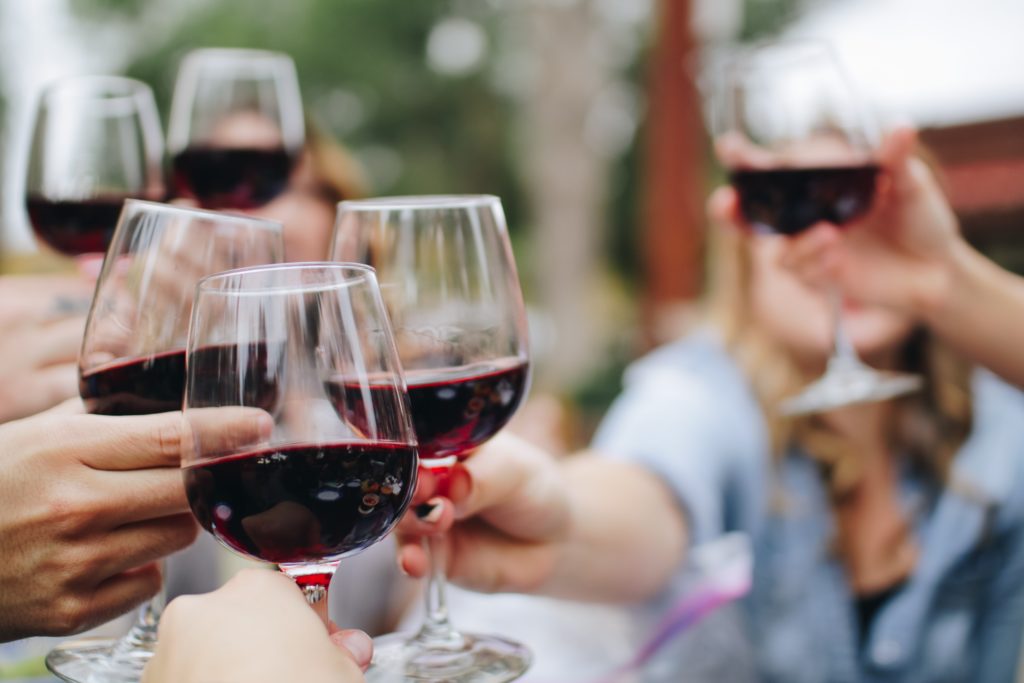 1. Always say "cheers" for something
This was one of the first traditions my fiancé and I made in our relationship. Whenever we want to clink our glasses and say "cheers", we have to do it for something.
Saying cheers is normally something fun and joyful, but we realised that we often did it without giving it much thought. Therefore, instead of just blurting out "cheers", we say "cheers for …".
We do this for two reasons:
It forces us to think of something positive we want to highlight
It makes us say the nice things we are thinking about, out loud
You don't have to come up with something grand, well-thought-out or super romantic. It can be, but it can also be something as simple as "cheers to this song" or "cheers to this red wine".
The main point is that it should be for something, never just "cheers". It is a small gesture that makes a romantic wine night all the more special. Just two lovers drinking wine and celebrating life!
2. Keep your wine cork and personalise it
This is a second tradition we have had ongoing for a long time now. The proof is in the big ceramic bowl we keep in our living room that is full of wine corks. It's simple enough; whenever we open and drink a bottle of wine, we keep the wine cork.
I know that a lot of people do this already. But the added detail we have incorporated is that we write on the cork. Instead of just having lots of corks that don't really tell us anything, we write the date of when we drank the wine. This means that we can go through and look back at a wine we drank in 2017 – and maybe remember what we did on that date. What you write on it is up to you, but personalise it somehow.
Btw: This also includes when going out. The next time you order a bottle of wine at a restaurant, ask for the cork!
3. Be creative with your wine bottles and wine corks
There are also a lot of other creative and unique things you can do with the wine corks and wine bottles. On Pinterest, you will definitely find a lot of wine cork art and wine cork DIYs. The same goes for wine bottle art and wine bottle DIYs.
Create wine cork craft such as this DIY utensils holder. Or decorate your wine bottle with paint, lights, stickers or more as a wine bottle craft idea. In addition to not throwing the bottles in the bin, you are creating a fun and creative activity for you to do together.
So if you want to be creative, keep your wine corks and make them into something. Definitely one of the more creative romantic ideas for wine lovers.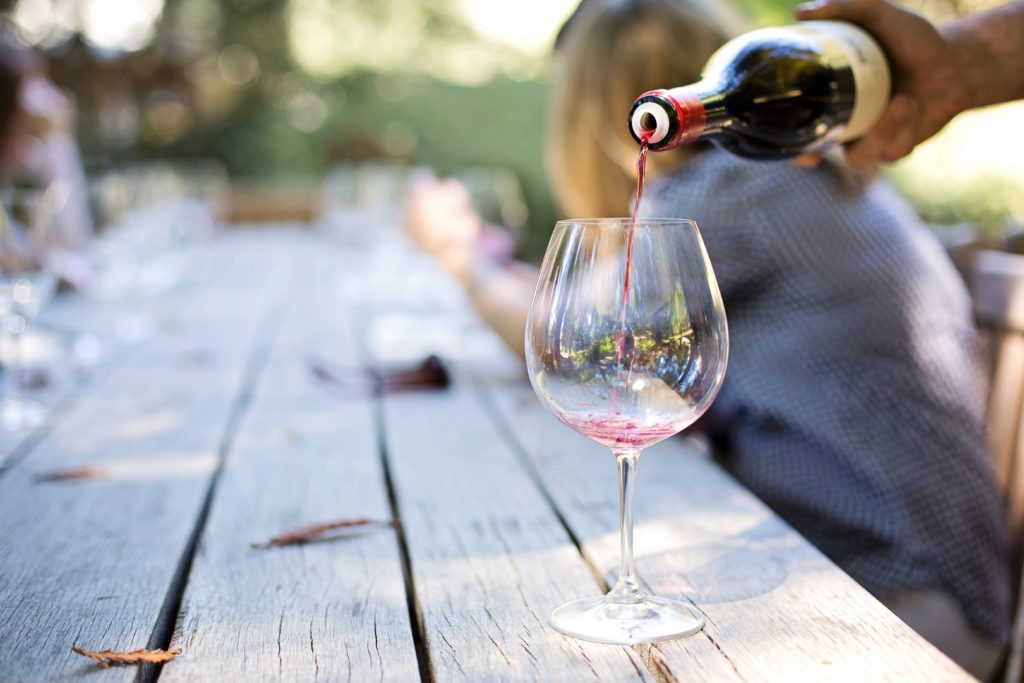 4. Play games while drinking
I love to play games. And what makes games even more fun? Drinking!
I am not saying you should play a typical "drinking game" (although, of course, you could). In fact, it doesn't matter much which game you end up playing. The goal is that instead of staring at a screen or being preoccupied with something else, playing a game is a fun and unique way of interacting while drinking wine.
If you have some board games or a deck of cards lying around, give it a go. If you're out and about and don't have any physical games, you still won't need the help of any screens. You can play with the use of your mind only! Try a category game or guessing game, where no props are needed.
5. Go to a wine festival
This final one is definitely more of a date night idea rather than a small tradition. I think it is a really nice way to end the romantic ideas for wine lovers list.
There are a lot of romantic ideas for couples related to wine. Of course, going to a wine tasting is one of them. But my personal favourite is to attend a wine festival. In addition to trying out different wines, you will be able to enjoy some good food and entertainment.
Living in the Mediterranean, the summer is not complete without visiting a wine festival. The Marsovin Wine Festival in Valletta is one of my highlights of the summer. It is also even more special now, as in 2019 I got engaged before going.
If you live somewhere you think there is no wine festival hosted, check it out to be safe! If you can't find any, check if there are any beer festivals or similar. And "worst case"? Travel somewhere you can attend one!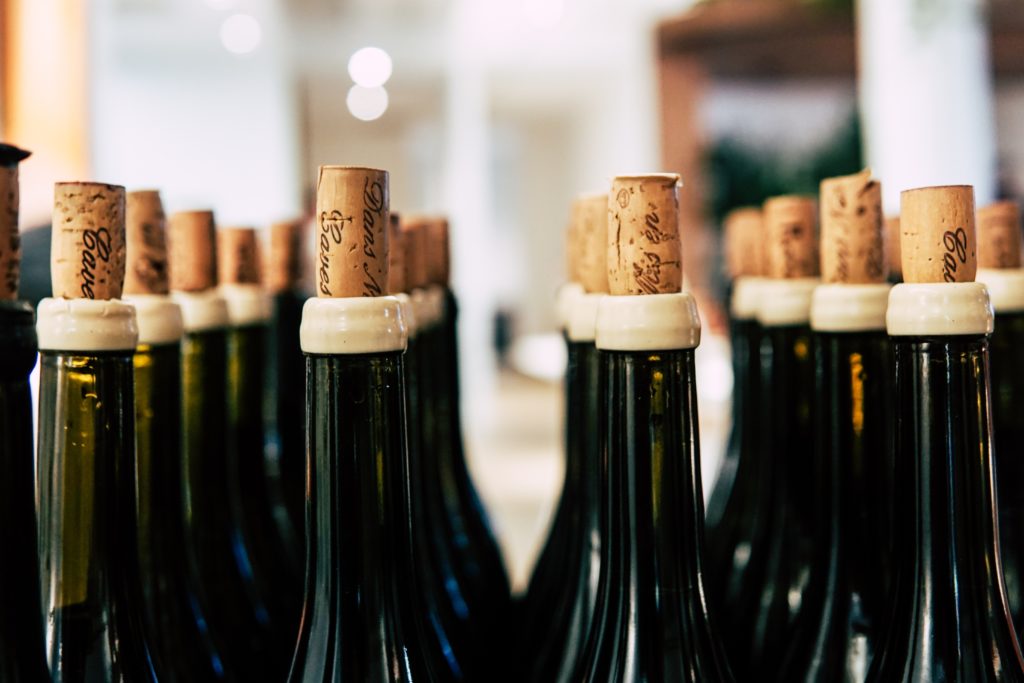 Romantic ideas for wine lovers: Have fun!
There you have my five romantic ideas for wine lovers. Do you have any fun traditions related to wine? Share your favourites!
Want more content like this?
Check out all my Guides at DineWineLove.