Looking for a great bar in Malta? Do you love gin? Well then there is no place better than the Gin and Tapas bar Yard 32 in Valletta.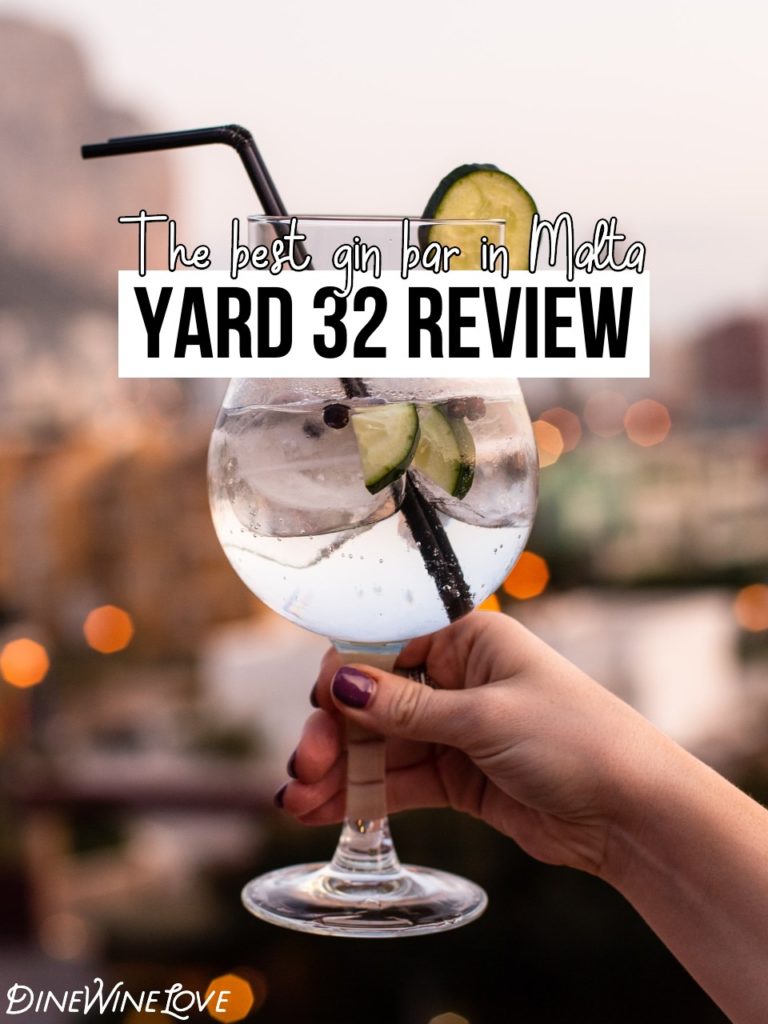 One of my favourite things to do in Malta is to spend a day in Valletta. And while the city is filled with great bars and restaurants, there are some I keep going back to. This includes the fantastic gin bar Yard 32, a local business worth supporting.
What is Yard 32?
Yard 32 is a unique spot located on Strait Street in Valletta. If you walk by in the daytime, you'll see the beautiful blue door and might stop to wonder what can be found on the other side. At night, the blue door opens and you'll see the beautiful and colourful inside of the gin bar, with hundreds of gins on the bar shelves and delicious tapas dishes on display in the counter.
It's a small bar but with outside seating in Strait Street there are quite a few tables available. Sometimes they also have live music playing, or just a kick-ass playlist to set the mood.
Yard 32 has more than 180 different gins available from all over the world.
The first I visited Yard 32 was back when "I didn't like gin" (aka before I had had a proper, flavoured gin and tonic) but that wasn't a problem at all. Even though the emphasis might be on the grand gin selection, there are definitely options available for those who don't drink gin too.
PS: The business has also opened a second bar, located right next to Yard 32. This is an agave bar: Ginscal.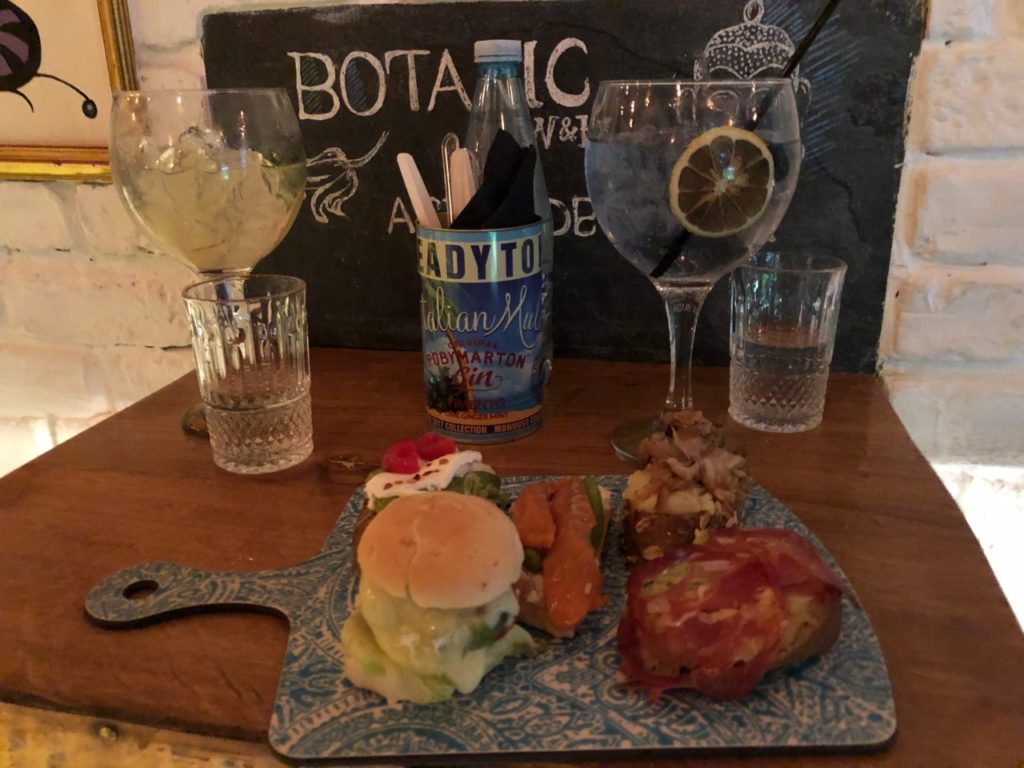 What to order at Yard 32
Food
I love it when bars serve up some snacks or nibbles, and Yard 32 has the perfect offer with homemade tapas. The Spanish-themed bar has a selection of different tapas dishes to be enjoyed hot and cold.
The tapas dishes might be changed around (with more than 50 kinds in total) but there will always be a selection of fish, meat, and vegetarian options. If available, I recommend the bread with spicy salami, and bread with mozzarella and basil.
Drinks
Yard 32 is a gin bar in Valletta so if you love gin, you've come to the right spot. But even if you don't, you can still enjoy a drink here. There is beer, wine, ciders and other spirits than gin available. But I do recommend trying out at least one gin – with so many available, there has got to be something you like.
My personal favourite is the Boë violet gin (paired with a citrus tonic) while my fiance loves the clean Nordes gin. Both are delivered by Mr Gin.
It's important to note that you won't find any low brands of gin like Gordons here. The gins are premium and exclusive, and the price point is set thereof.
Yard 32 Menu
The "menu" at Yard 32 can currently be found all over the bar itself. On the walls, you'll see different gins available with recommended pairings. You can also see the many bottles of gin available behind the bar, and tonics lined up. If you are unsure what to get, simply ask the excellent bartenders for a recommendation.
You can also find their menu card online or check their Facebook page for latest updates. For the tapas, you can have a look at what is available in the counter that day, with a variety of meat, fish and vegetarian options.
Yard 32 Malta, Details

Where: 32 Strait Street, Valletta
Opening hours: Wednesday to Sunday, 6:30 pm to 1 am*.
Website: http://yard32.com/
Contact: 9993 6734
Want more Malta recommendations?
Check out the Malta section at DineWineLove.