Will 2020 include a weekend trip to Rome? If you have 24 hours in Rome, 48 hours in Rome, or even a week in Rome, this is the Rome guide for you. Based on an old blog-post of mine, this post will guide you through some great places to see and explore in Rome.
---
A few years ago, I spent a week in Rome and fell in love with the city. I love Italy for its culture, food, wine, and beauty. Rome is, of course, a big city with a lot to offer, and I've only explored a small part of it. But after my second week-long trip there, I put together some of my favourites into a Rome guide. Similar to my Paris Guide, I will outline How to Spend 24 Hours in Rome.
Rome Guide: What to do in Rome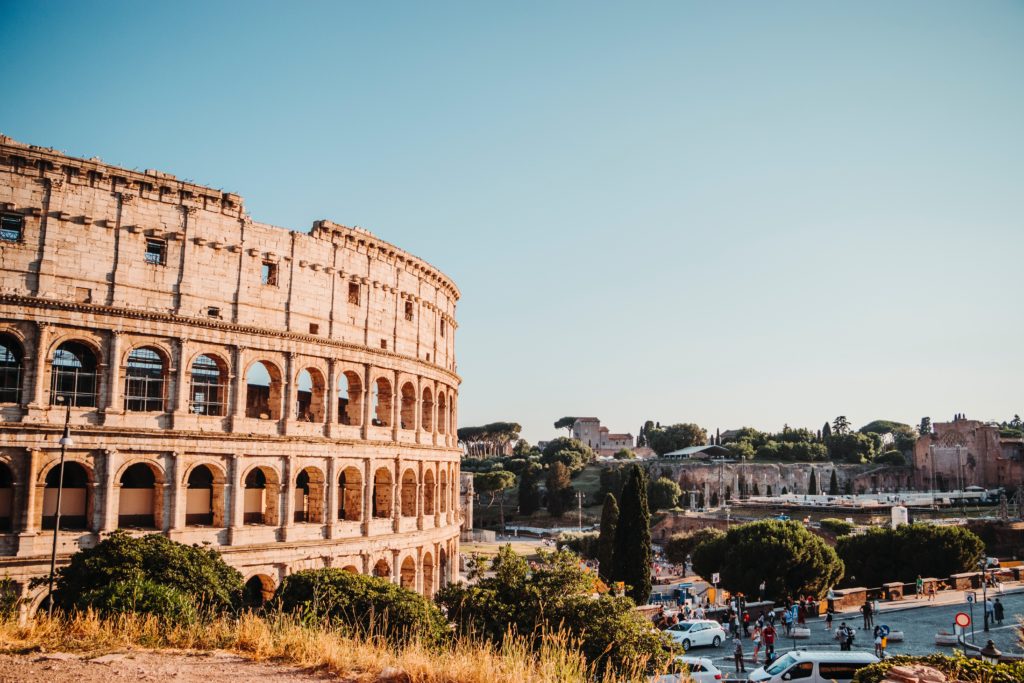 Rome Shopping
Castel Romano Designer Outlet
On our first day, we went to the Castel Romano Designer Outlet. It is a 30-minute bus ride outside of Rome, and definitely worth the trip. It is such a beautiful village with all of the big designer stores. Across 156 stores you will find brands such as Nike, Moschino, Adidas, Michael Kors and more – all offering discounted items.
Shopping Streets
By The Spanish Stairs, you will find a good shopping area too. Although it will probably be quite crowded, if you are looking for a spot where all the big brands are found, this is a good option. Walk around the stairs and down the streets such as Via Delle Carrozze. Here you will find shops such as Sephora, Longchamp, Zara etc.
Souvenirs and Food
Even if you are not on a shopping trip, you should stop by some of the local stores found around the city. In addition to getting some souvenirs, I would recommend buying some food to bring. You'll find fresh cheese, pasta, proper oils, wine and other Italian delicacies. The quality is, of course, amazing, and the prices are good too!
Rome Sightseeing
There are so many things to do and see in Rome. The city is filled with beautiful places and buildings. No matter where you walk and look, there is always beautiful architecture, a hidden ruin, or something else breathtaking. My best recommendation would be to put on some good shoes, bring your camera and a bottle of water, and just walk around.
During my stay in Rome, we went on several tours (by bus, by segway, and at night). There were some places that I fell more in love with than others, that I wanted to share in my Rome guide. Here are my definite recommendations of where to go/what to see if you have 24 hours in Rome.
1. Colosseum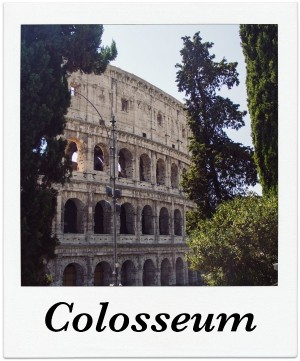 When thinking about Rome, I am sure the Colosseum is one of the first things that pops up. We were so lucky that we lived within walking distance of the Colosseum, so we got to see it at least once a day. It is so beautiful and breathtaking, that is just such a must to visit and photograph. The first time I was in Rome, we went inside the Colosseum. And the second time, we just walked around and photographed from the outside. Although it is beautiful inside, the queues are horribly long and not something I would prioritise if you have just 24 hours in Rome.
2. Orange Garden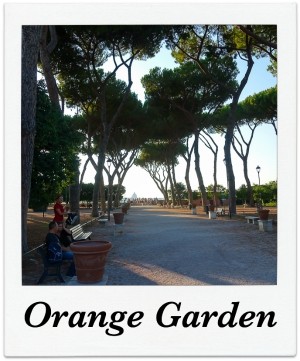 We went on a Rome Segway Tour taking us around the city. My favourite moment was when we drove up a long hill and ended up at the Orange Garden. It was something I had never heard of before. It is a beautiful garden filled with big trees and benches, and at the end of it, there is a viewing point.
From the viewing point, you get a panoramic view of the whole city, with the Vatican right in front of you. It is so beautiful and peaceful. In my opinion, it would be the perfect engagement spot. If you are on a romantic couples trip to Rome, I definitely recommend checking it out.
3. Knights of Malta Keyhole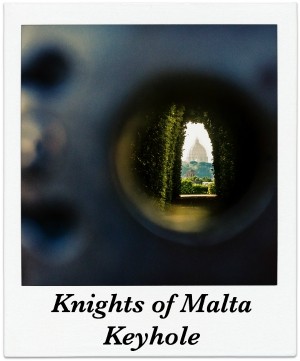 Before arriving at the Orange Garden, we went to a place at the top of the hill which I had heard about and was so excited to visit. The Knights of Malta Keyhole might just be a small keyhole on a big green door, but there is a reason for the big queue to look inside of it. As your eyes focus in the middle of the keyhole, you get to see the beautiful garden which is behind the closed doors. And in the middle of it, you get an arched view of the Vatican. It is quite impossible to get a good photo of it, you just have to see for yourself!
4. Vatican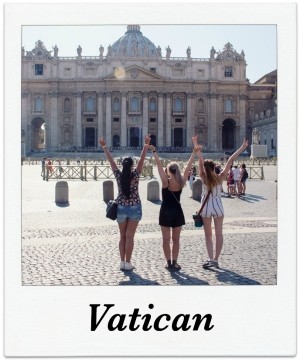 Just like the Colosseum, the Vatican is a must. It is just as beautiful and breathtaking, and you get such a majestic feeling while being there. Just like the Colosseum, you can visit the inside. I am sure it is beautiful and worth it to go inside, but once again we skipped it because of the massive queue.
5. Trevi Fountain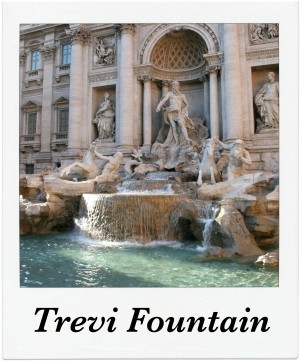 The Trevi Fountain is another Rome staple. On my second trip to Rome, it was actually closed down for renovation, but luckily I had seen it before. The beautiful fountain and background has made the backdrop of many a Instagram photos. If you want a good photo though, I recommend getting there early to avoid the crowd. And while you are there, grab a gelato! There are so many delicious gelato places near the fountain.
6. Piazza Venezia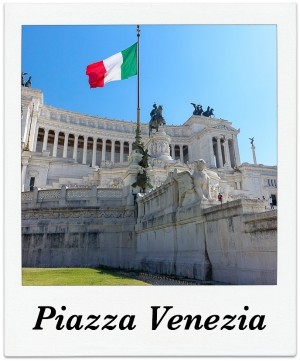 Piazza Venezia is a place we went past every day in our bus/ taxi, and I fell more and more in love with it. It's the central hub of the city. It is close to many of the tourist attractions of Rome and features a monument of King Vittorio Emmanuele II. Fun fact: According to our tour guide, Romans apparently hate this place.
Rome Guide: What to Eat in Rome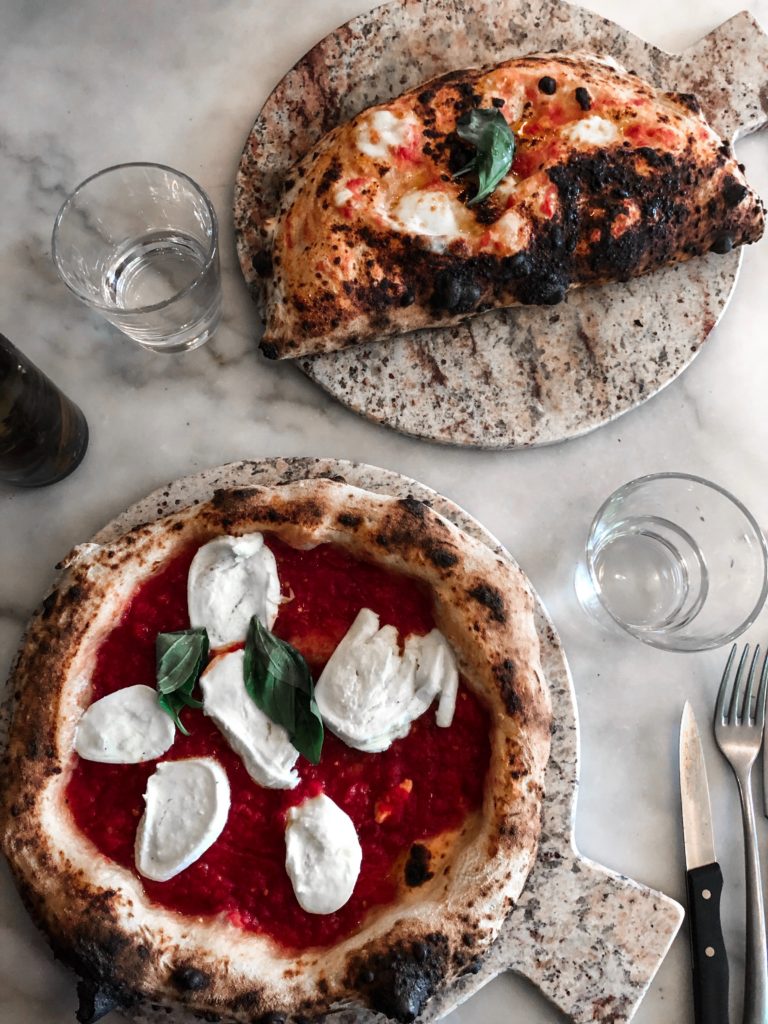 Sadly I never noted down any of the restaurants we visited, so I don't have any specific restaurant recommendations in my Rome guide. I guess I will have to travel back and try some more! All I remember is that my diet was what it always is when I visit Italy: Pizza, pasta, wine, gelato.
Getting around in Rome
Like I mentioned, I recommend walking around to really get a feeling of the city. To get from one spot to another, taxis are cheap and convenient. Buses and the Metro are also good. If you only have 24 hours in Rome and want to explore as much as possible, I recommend booking a tour. We went on three different tours:
"Regular" Rome Hop-On, Hop-Off Tour

Rome Segway Tour

Rome by Night Tour
---
I am hoping to go back to Rome so that I can update this Rome guide with some more recommendations and tips. Until then, I will post some other Italy guides from my more recent trips. Make sure to check out my other Travel Posts.
Enjoy your 24 hours in Rome!
Psst! Also check out my 24 hours in Paris guide and 24 hours in Malta guide.