Looking for a quick weekend escape to Paris? If you have 24 hours in Paris, or 48 hours in Paris for that matter, there is a lot of ground to cover and explore. This Paris guide goes through some of the must-see sights as well as some exclusive dining recommendations.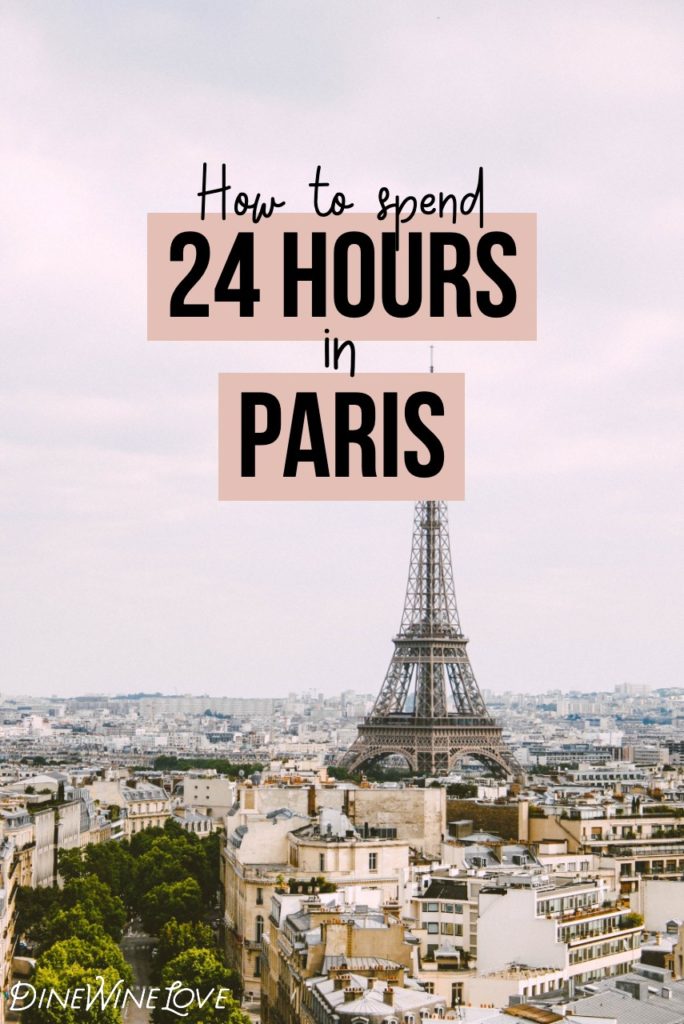 When I was living in London, I really tried to make the most out of the freedom of being a student in a big city. Of course, I explored what the city had to offer, which you can find in my London guides. But I also travelled a bit around the UK and Europe, always chasing budget-friendly options. And with a direct express train to Paris, I had to take a trip to France!
In September 2016, two of my closest friends and I hopped on board the Paris train and spent a mini weekend in the City of Love. I had never been before but it became a really great experience I am longing back to.
I will have to travel back to revisit some spots and try out some new ones, but for now, I want to share my (slightly updated) Paris guide outlining my best tips on how to spend 24 hours in Paris.
How to get to Paris from London
If you are travelling from London (like we did), you have a lot of options on how to get to Paris. You can, of course, book a direct flight and get lucky with some cheap fairs from easyJet. You can also choose to make it into a road trip and drive all the way. But, we opted for the direct train to Paris from London St. Pancras International.
Plane Travel to Paris from London

What: EasyJet, Vueling, British Airways, AirFrance
Where: LGW or LHR to CDG (Paris Charles de Gaulle Airport)
When: Several daily routes
Time: 1 hour 10 minutes
Price: £50-£300 (book early)
Car Travel to Paris from London

What: Drive from your home to Paris
Where: London to Paris
When: N/A
Time: 6 hours
Price: Depending on the car (rental or not) and route
Train Travel to Paris from London

What: Eurostar high-speed train
Where: London St. Pancras International to Paris Gare du Nord
When: 13 trains each day
Time: > 2.5 hours
Price: £50-£300 (book early)
Bus Travel to Paris from London

What: Eurolines coach services
Where: London Victoria Coach Station to Paris Gallieni
When: Several daily routes
Time: 7.5 hours
Price: Starting from £12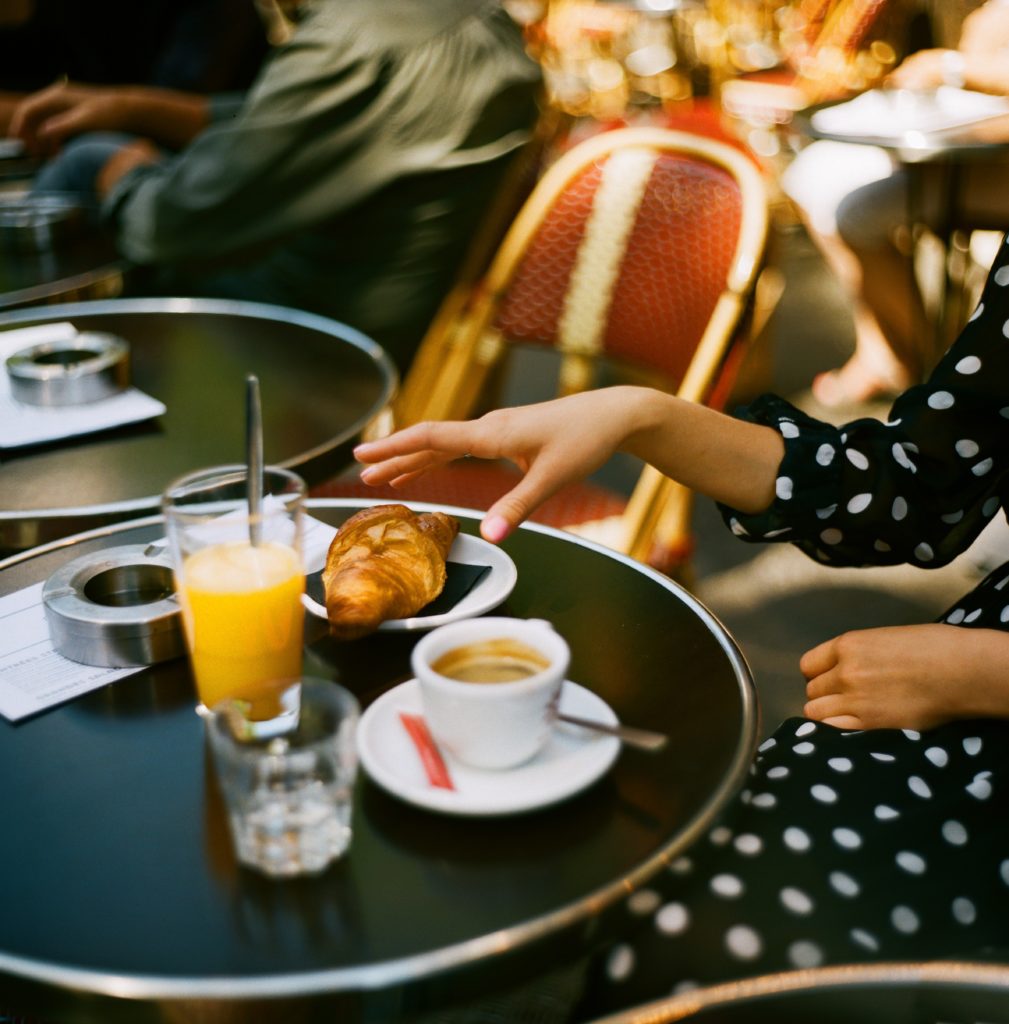 Paris guide: What to eat in Paris
If you are going to explore Paris in 24 hours, your main objective should be food. There is so much delicious food to try, and I recommend these favourite spots.
Breakfast
Parisian Pâtisserie: You can't go to Paris without trying some pastry and baked goods. They can be found all over the city and the selection is overwhelming. Sit down and enjoy a delicious coffee and mouth-watering, authentic meal. Go for a Café au lait and Croque-monsieur combo, or opt for something sweet like an Éclair or Croissant aux Amandes.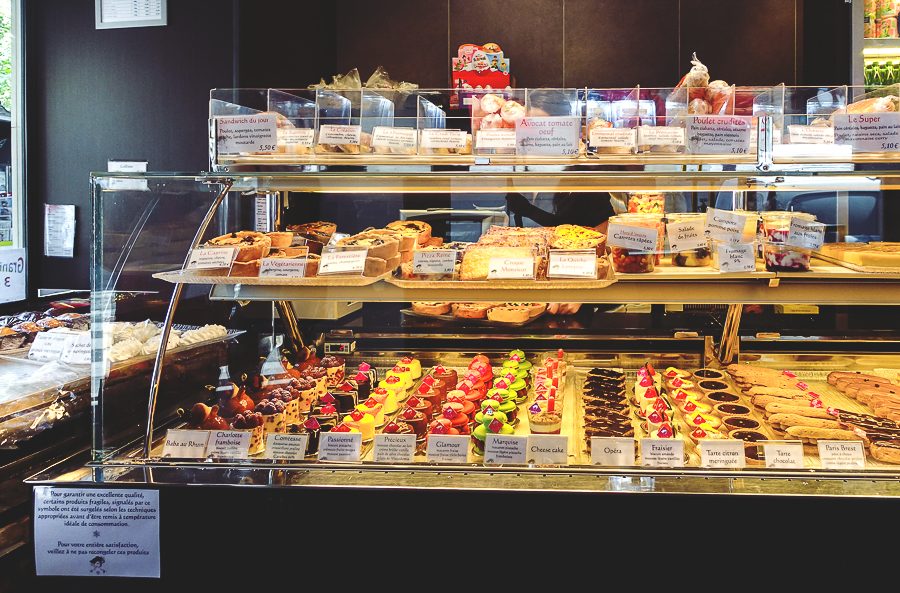 Brunch
Champ de Mars: If you want to sneak in another cheeky treat or take your breakfast to-go, I recommend having a Parisian brunch in front of the Eiffel Tower.
Tour de Eiffel has a charming park right "below it". If the weather allows for it, you can bring food and a blanket, and relax while enjoying the view. Buy an assortment of Parisian treats (including fresh croissants, macarons, baguette, cheese and more) and something bubbly. A perfect way to start your day.
Lunch
L'As du Fallafel: After a full day of shopping or sightseeing, you should stop for a quick and delicious lunch. Then one of the places I always recommend to anyone travelling to Paris is the falafel spot L'as du Fallafel.
You will probably be met by quite a long queue, but don't let it put you off. The restaurant has a really great system that ensures smooth ordering. With everything tastefully fresh and homemade for such an affordable price, I really understand why this place is so popular.
Tips: The queue for inside seating is so much longer than for takeaway. I recommend ordering the food to-go and then walking to Rosiers-Joseph Migneret Garden.
L'As du Fallafel Details

Where: 32-34 Rue des Rosiers, 75004 Paris
Opening hours: Sunday to Thursday 12 pm-11 pm, Friday 12 pm-4 pm, Saturday 6:30 pm-11 pm
Contact: +33 1 48 87 63 60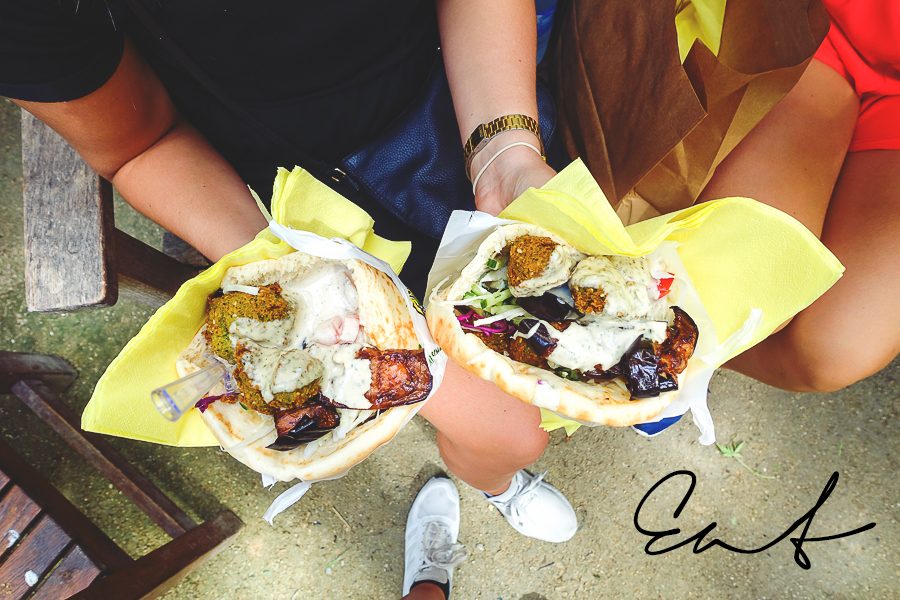 Dinner
Le Bistro Parisien: If you have 24 hours in Paris, you should enjoy the sight of the Eiffel Tower as much as possible, right?
Right next to the Eiffel Tower there is a bistro on the riverside. With the most beautiful location, you might expect it to be both expensive and fully booked, but it isn't! Of course, you should try to book in advance if you can. But when we walked in, we were pleasantly surprised as the restaurant had tables available for us and affordable prices. Ask for the "best table" in the house and enjoy the twinkling lights of the Eiffel Tower while enjoying a great meal and drink.
Le Bistro Parisien Details

Where: Port de la Bourdonnais, 75007 Paris
Opening hours: 10 am to 10:30 pm, Monday to Sunday
Contact: +33 1 44 11 33 53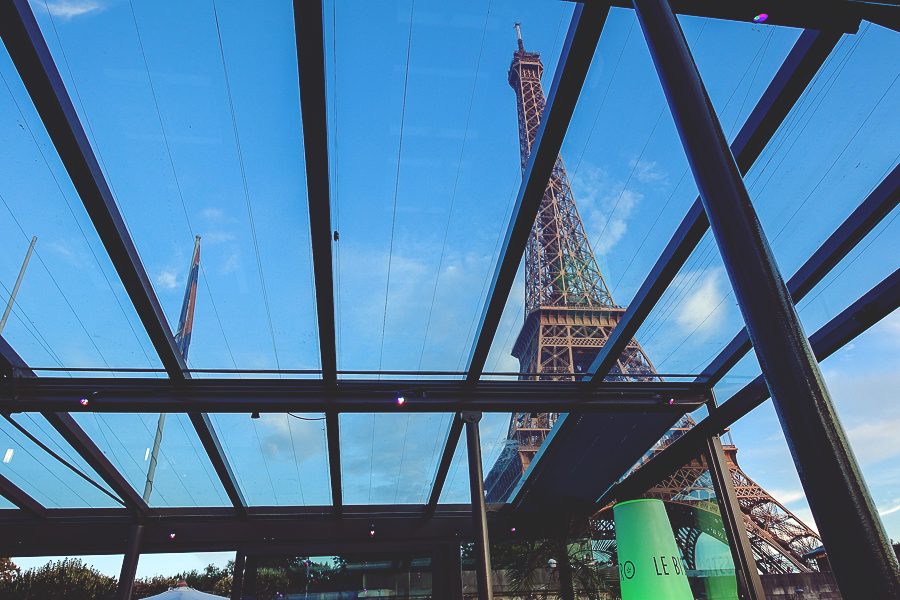 Paris guide: What to do in Paris
In addition to trying some delicious food, you, of course, need to explore some beautiful sights this city has to offer.
Paris shopping
Even though Paris is known as the City of Love, fashion comes a close second.If you are a fan of shopping, you definitely have to take a stroll down Champs-Élysées.
Drop in on any of the high street and high-end stores available… or enjoy a coffee while you're waiting for someone else to finish their shopping. With Paris fashion week and the chic and sophisticated Parisian style, you're sure to be inspired.
Paris sightseeing
If you want to explore all the major sights but only have 24 hours in Paris, I recommend taking a city tour. We opted for a different kind of tour to see Paris by boat. Thanks to Batobus, a River-Boat Shuttle Service, we got to see all of the major Paris attractions and jump off on the ones we wanted to explore further.
Explore all these sights (and get around Paris) for €17:
Eiffel Tower
Pont Alexandre III
Musée d'Orsay
St-Germain-des-Prés
Notre-Dame
Jardin des Plantes
Hôtel de Ville
Louvre
Place de la Concorde
Walk around!
Even though I loved and recommend the boat sightseeing, I also think Paris is a beautiful city to explore by foot. Walk around the famous (or hidden) streets of the city to sight some amazing architecture, culture, and history.
Don't forget to look up to admire the grand details the houses here are decored with. I guarantee that your camera roll will be full of amazing snapshots of this breathtaking big city.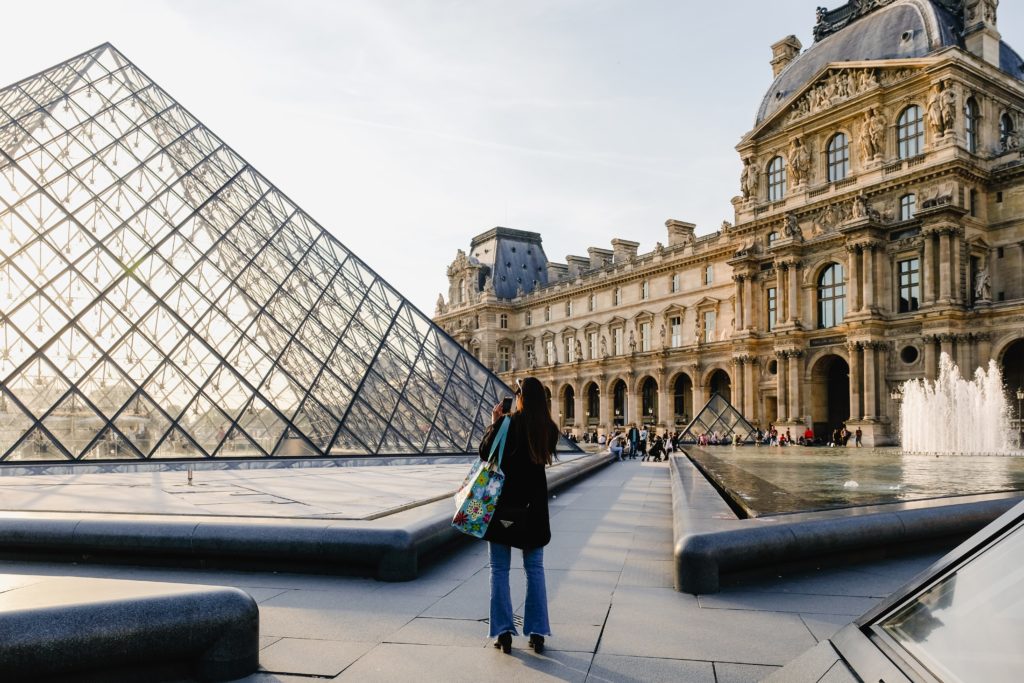 Enjoy your 24 hours in Paris!
Psst! Also check out my 24 hours in Rome guide and 24 hours in Malta guide.