No matter if you are looking to move like us, or just want to experience an awesome road trip, the drive from Malta to Spain is definitely a once-in-a-lifetime ride. Learn more about our route and prepare for driving from Malta to Spain!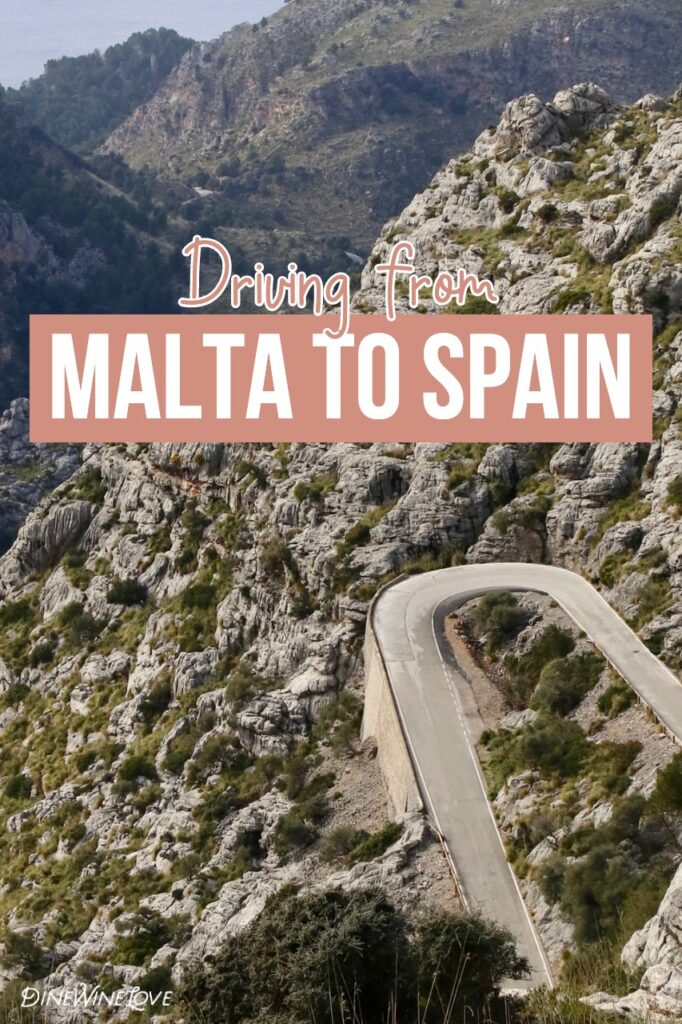 ---
Background
On July 3rd 2020, my fiancé and I (and our dog) moved from Malta. The original plan was to fly out to Málaga on April 3rd. But with the Coronavirus, those plans of course changed. As borders started opening but flights weren't available yet, we decided to buy a car, pack all our stuff and drive from Malta to our new home in Spain.
When researching in advance, I realised it might not be the most common trip. But in case anyone finds themselves looking to do the same – or maybe just driving part of our journey – I hope this guide can be helpful!
Driving from Malta to Spain in Numbers
"Driving from Malta to Spain" is of course a vague statement as Spain is a massive country. So depending on where in Spain you are going, the numbers may differ slightly. But with the background that we drove from Malta to Málaga, that is what I base this on:
Distance: 3400 km / 2090 miles
Hours: 37 hours of driving
Duration of our road trip: 7 days from start to finish (with a day to spare and some shorter days of driving)
While driving the 3400 km / 2090 miles from Malta to Málaga requires less than a few full days of driving, we decided to take a week for the trip. This was because we wanted to combine our travel with a mini-vacation. In addition, we decided to drive a maximum of 8 hours a day.
The Route and Timeline of Driving from Malta to Spain (Málaga)
Step 1: Malta to Sicily
Step 1 of the trip was quick and easy, just to "get off the island" of Malta. If you are planning to drive through Europe, you first need to get to mainland Europe. Here you have a few choices of ferries from Malta:
Ferry from Valletta to Pozzallo, Sicily (1 hour, 45 minutes)

Valletta to Catania, Sicily (7 hours, 15 minutes)

Ferry from Valletta to Salerno, Italy (26 hours, 30 minutes)

Ferry from Valletta to Genoa, Italy (45 hours)
We opted to take the short ferry from Valletta to Pozzallo with Virtu Ferries on Friday evening. The ferry was paid in advance and we had to meet up two hours before departure for boarding. As we brought our dog, we had to leave our car and sit out on the deck.
The ferry leaving on Friday afternoon (18:30) arrives in Pozzallo at 20:15. Therefore, we decided to drive to a nearby town. For our first night, we stayed at a cute Airbnb in Noto.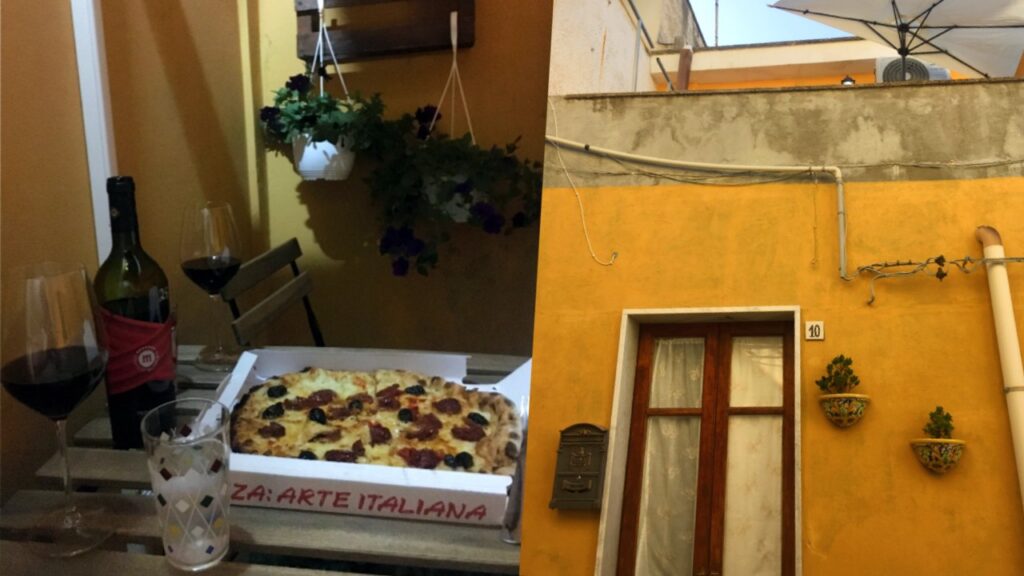 Step 2: Sicily to Italy (Naples)
Still located on an island, day two started with driving up to Messina where we took the ferry to Villa San Giovanni. From Noto, it is a 2-hour drive to Messina. There you will need to buy ferry tickets and queue for the 30-minute ferry.
Once we arrived on the mainland of Italy and Europe, we drove the 5-hour trip to Naples. While the ferry ride isn't long, day 1 and 2 felt like the most "stressful" just because of the queuing and hassle of ferries. Once we had arrived in Italy, it was nice to know that there would be no more sea travel – only driving.
Step 3: Naples to Florence
Italy is a long country where we spent several days driving through. After some car troubles, we continued our drive on the evening of day 4. Therefore, step 3 became a nice and short one. We simply drove from Naples to Florence, which is a 4-5 hour drive.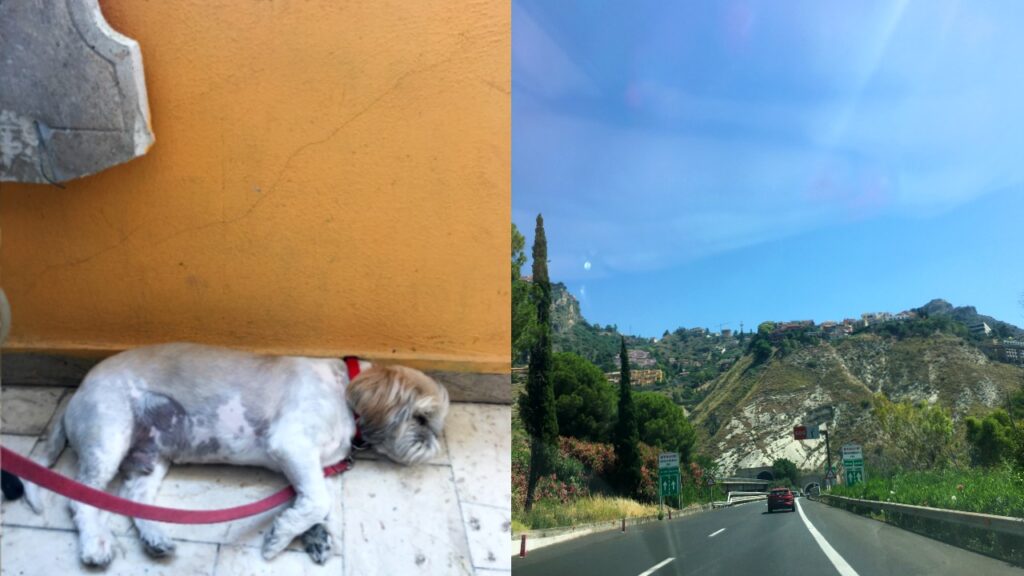 Step 4: Italy to France (Aix-En-Provence)
On day 5, we finally made our way out of Italy. We drove via Pisa and Genova to the border with Menton and continued with the coastal road highway (A8). As we just kept on the high road, we didn't get to see Monaco, Nice etc that we were passing by. But the roads were all great and the scenery stunning.
It took around 7 hours to drive from Firenze to Aix-En-Provence which was a nice place to stop in France.
Step 5: France to Spain (Basque Country)
Similar to the distance from Firenze to Aix, the drive from Aix-en-Province to Spain (Basque Country) was about 7 hours. Crossing the border and finally arriving in the "correct" country, we stayed in a wonderful little city called Amorebieta-Etxano for the night.
Step 6: Basque Country to Madrid
From Basque Country in the north of Spain, it would be possible to take a full day of driving and arrive south in Málaga. But we decided to split the drive up by having a night in Madrid. The travel from Basque Country to Madrid is just a 4-5 hour drive.
In Madrid, we stayed at a beautiful hotel that was quite dog-friendly.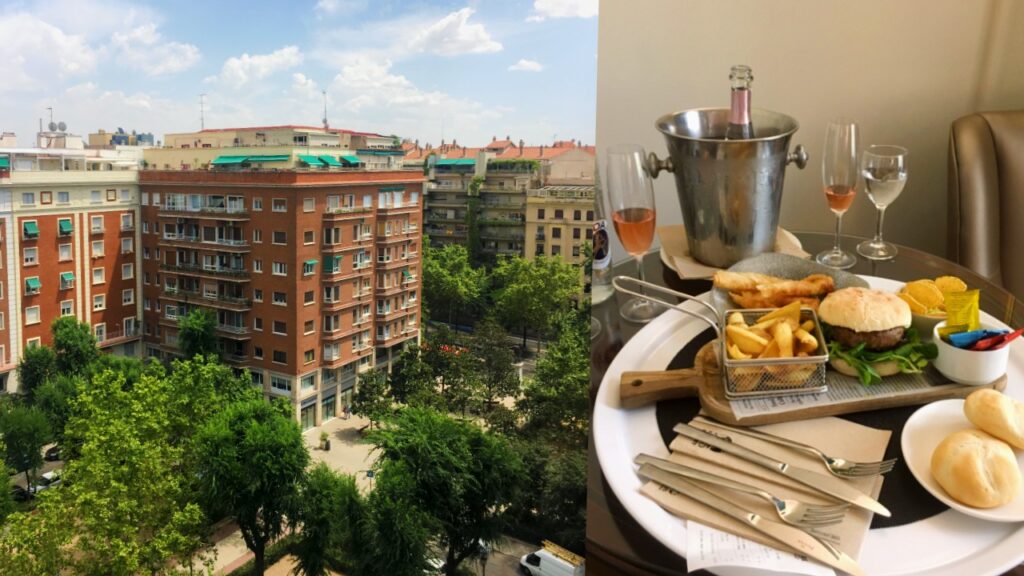 The most beautiful thing about driving from north to south of Spain was seeing how the landscape changed right before our eyes. Spain is definitely a country that has a bit of everything.
Step 7: Madrid to Málaga
The final step of driving from Malta to Spain was the 5-hour drive from Madrid to Málaga. This part ended up taking us far up in the mountains and then back down again, with beautiful scenery and good road conditions.
Just about exactly a week after we had left our house in Malta to drive to the ferry, we arrived in our new apartment outside of Málaga. Even with some car troubles and long days, we made it all the way!
Expenses when Driving from Malta to Spain
Car, Insurance and Fuel
If you don't already have a car but will buy or rent one for the drive, this is definitely the most expensive post – together with the fuel needed for such a long drive. It is also important to ensure that you have insurance covered for driving in other countries in case anything should happen.
Tolls
Especially if you are keeping on the high roads, there are a lot of tolls when driving from Malta to Spain. There are a lot of toll booths through Italy and some in France and Spain too. Especially around the country borders. If you don't have a Telepass, these need to be paid via cash or card. Some stops are just €1-3 while others are more than €20.
We used Google Maps as our navigator for the whole road and one really good feature is that you can see if your route has tolls or not. We didn't opt for any of the routes without tolls just because they were longer, but it is a good option to have.
Accommodation
When stopping somewhere for the night, the accommodation is of course a big post on the budget. Depending on how you want to live, you can find budget-friendly options such as hostels or shared Airbnbs. Or the more expensive private hotel rooms and Airbnbs where you have the whole place to yourself.
Try to have a loose plan of where you are going to stop each day, but don't book anything too far in advance. This is because you might end up wanting to drive a bit longer or shorter one day. You can also get some good deals by booking last-minute.
Food and misc.
While driving, it is really important to take frequent breaks to stretch your legs and get some air. This is especially important when travelling with a dog. On those stops, it can be a good idea to refuel on some coffee, snacks and food. Therefore, you need to remember to keep a good budget post for food and miscellaneous that you will end up needing on the drive.
Set a budget in advance
In order to have an overview of all spendings, I recommend setting an estimated budget. I would also recommend having a "fuck-up post" in your budget. This is so that you have some extra money in case anything should happen with the car or similar.
Things to Remember When Driving from Malta to Spain
In Malta, you drive on the left side of the road. In Italy, France and Spain, you drive on the right side. We bought an imported car in Malta to have the steering wheel on the correct side. If you are planning to rent a car, it is best to do so from Italy. Or you can check from your rental car company if it is possible to rent a left-hand drive car in Malta.

If you are renting a car for the journey, it is far more expensive to drop it off in another country than from where you picked it up.

There are lots of toll-boots on the way

if you keep on the highroads.
If you are driving with a dog, see my post about preparing for a road trip with a dog.
Download some good podcasts to keep you entertained on the drive.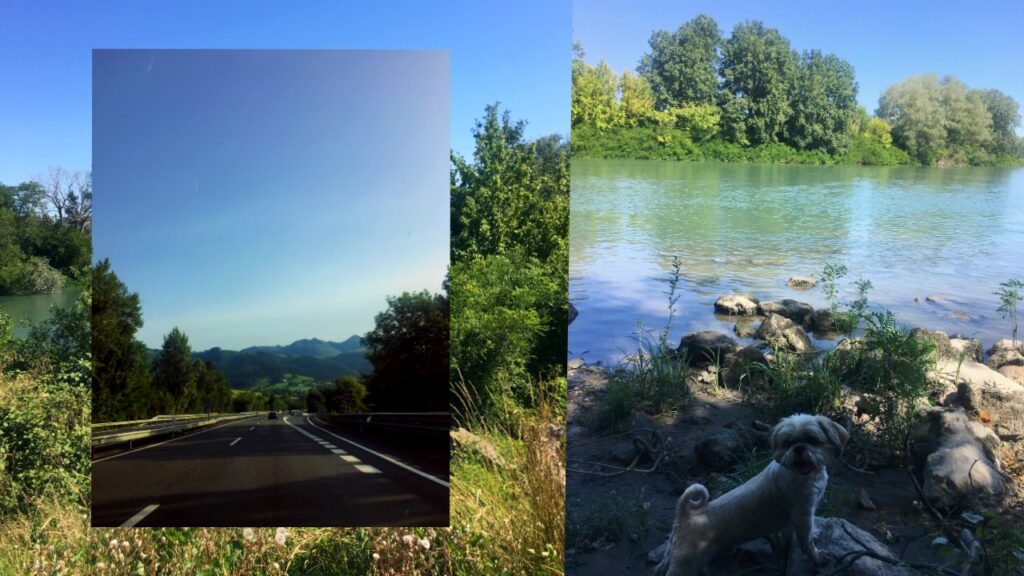 Take some time to explore!
When driving from one country to another – especially when moving – it is easy to focus mainly on the destination. But it is important to enjoy the trip itself too!
By driving maximum 8 hours a day, you will have some time to spare. In addition to recharging, you should spend this time exploring the area where you have ended up. We definitely found some amazing gems on our journey.
…and don't forget to take lots of pictures on the way!
---
Want more travel-related content?
Check out the Travel section at DineWineLove.