Looking for a proper Sunday roast or cheap Sunday lunch in Mijas, Spain? Then check out my review of Olivia's, La Cala de Mijas!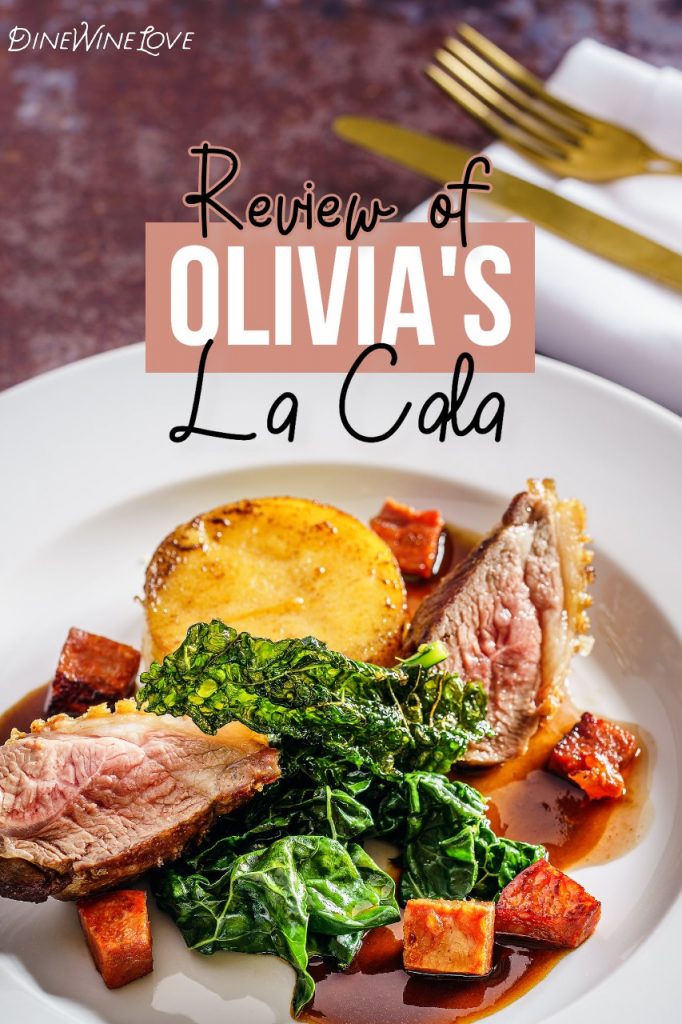 What is Olivia's La Cala?
Olivia's is a beach-side restaurant located in La Cala de Mijas. With a large, stylish location and panoramic views of the ocean, it is the perfect spot for a nice meal or some drinks. The Elliott Wright's restaurant has been featured on ITVBe's Playa in Marbella and is hugely recommended by Brits in the area.
Olivia's has a large terrace and chic interior. They host lots of events including live music on Fridays, Saturdays and Sundays.
Ever since moving to Spain, we've seen so many people recommend the food and atmosphere at Olivia's. And when we saw that they offered a three-course Sunday lunch, we had to see what it was all about!
Sunday Lunch at Olivia's
Olivia's is currently open from Thursday to Sunday, 12 pm to 1 am. On Sundays, you can enjoy a three-course lunch for €15 and 50% off on cocktails.
We initially expected the lunch to be more of a brunch than Sunday roast and booked our table for 12 pm. What we quickly realised is that the lunch is a full-on roast with lots of food and that most people don't arrive until 2-3 pm. We, therefore, had to give up our table just as the live music started at 3 pm, which was a bit of a shame. Next time, we will definitely book a table a bit later in the day.
The good thing about arriving early, though, was the quick service. We each chose our starter and main and got the first meal served right away. After finishing (as much as we managed of) our main course, we chose a dessert each and also started looking at the cocktail menu.
A fancy Sunday Roast in Spain
For the three-course lunch, I went for the soup of the day (carrot and coriander), chicken roast and tiramisu. All of which was delicious but my absolute favourite was the soup (and my fiancés chicken liver parfait). I also really enjoyed the house white wine, a crisp and refreshingly wine specially bottled for Olivia's.
For €15 (14.95) you get to choose from a variety of starters, main courses and desserts. But if you are in the mood for a lighter meal, you can choose to just go for one course from the regular, full Sunday lunch menu. Either way, you will get your money's well worth.
Restaurant details and location
Olivia's La Cala, Details

Where: Calle Torreón, 13, 29649 La Cala de Mijas, Málaga
Opening hours: Thursday to Sunday 12 pm to 1 am
Website: https://www.oliviaslacala.com/
Contact: 952 49 49 35
Final thoughts
All in all, it was a good lunch with lots of food for a reasonable price. The drinks, especially cocktails, are a bit more pricey but the 50% off on cocktails is a nice treat. The location is beautiful with lots of space, but it quickly filled up around 2 pm. Therefore, you definitely need to book in advance.
Want more Spain recommendations?
Check out the Spain section at DineWineLove.